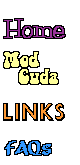 Mod Top #93

Anyone with information on the íCuda can anonymously contact Pelham Manor PD (New York) at (914) 738-1000.


Steven Juliano has added another Mod Top (besides Mod Top #1 in this registry) to his outstanding MoPar collection.

Are you ready for this??

Steven has a 1970 HEMI Cuda in F8 green with a yellow modtop! It has the fender tags, build sheet, dash tag, cowl, and rad support and they are all correct. Hemi, auto, rubber bumper, shaker, fog, wheel opening mldgs, rally wheels, light group, hockey stripe, console, gauges, 8track, ps, pb, chrome mirrors, hood pins.
Note: there were only 26 Mod Top Barracudas made in 1970 ... how many do you think had the 426??

Check out the pictures: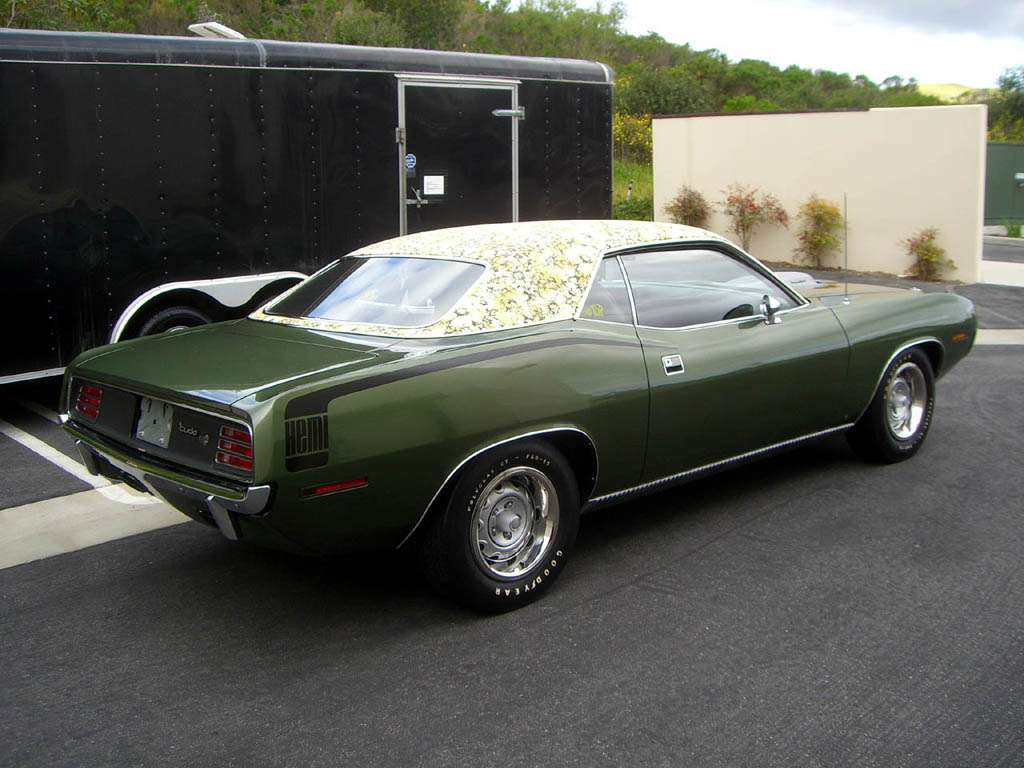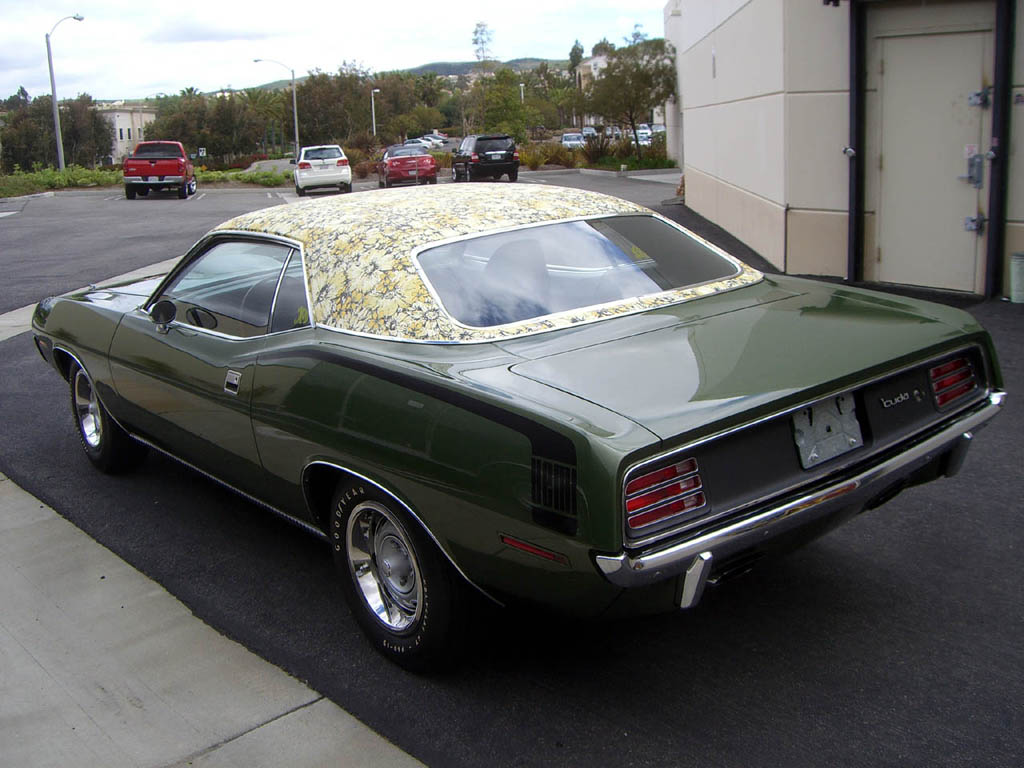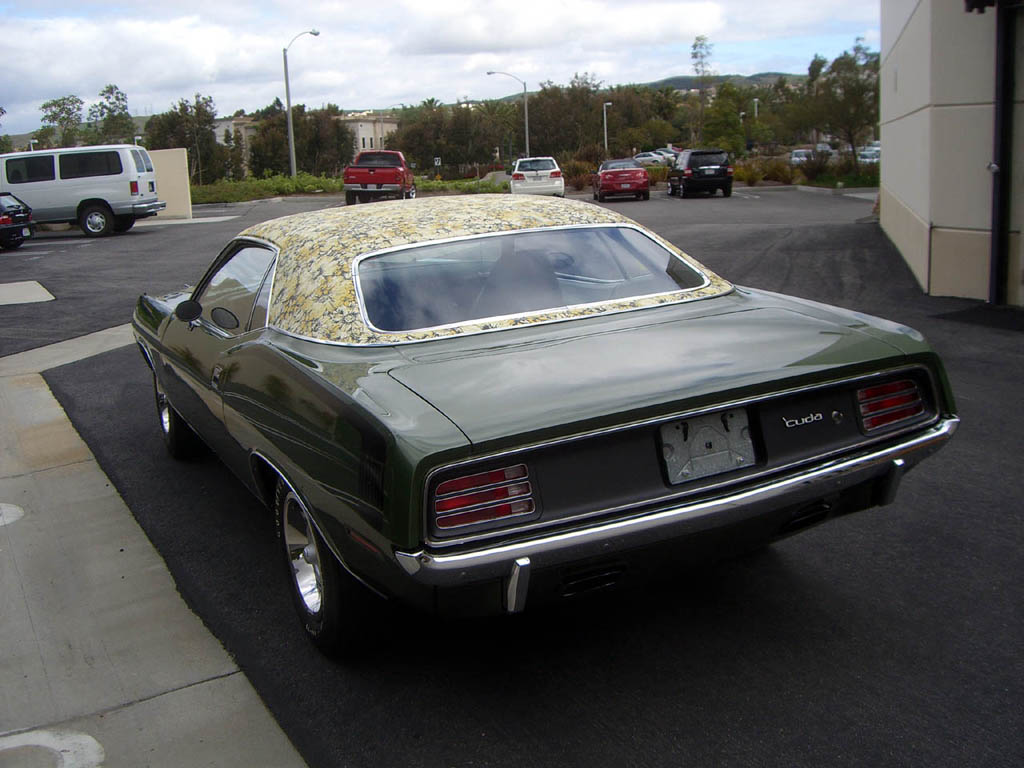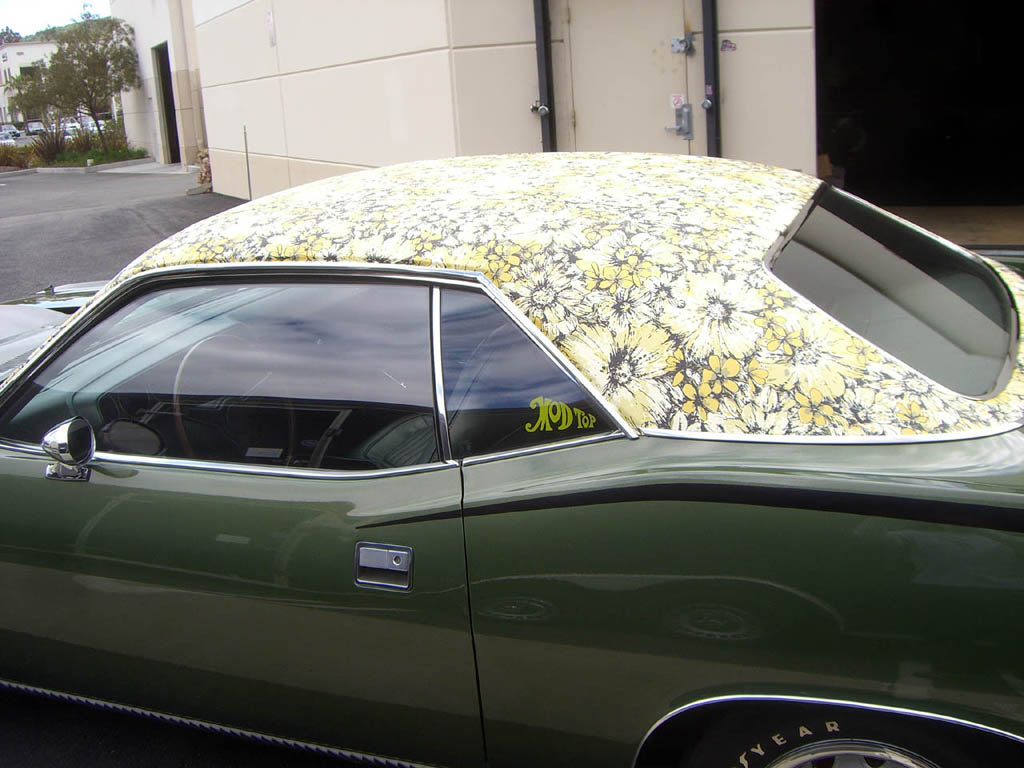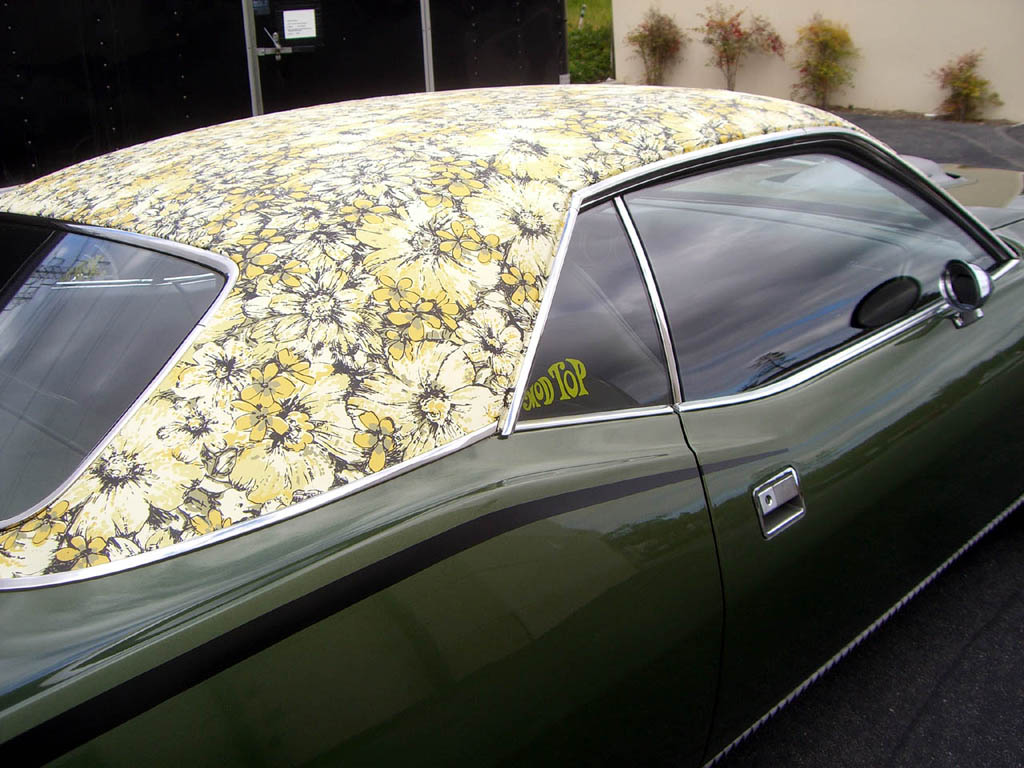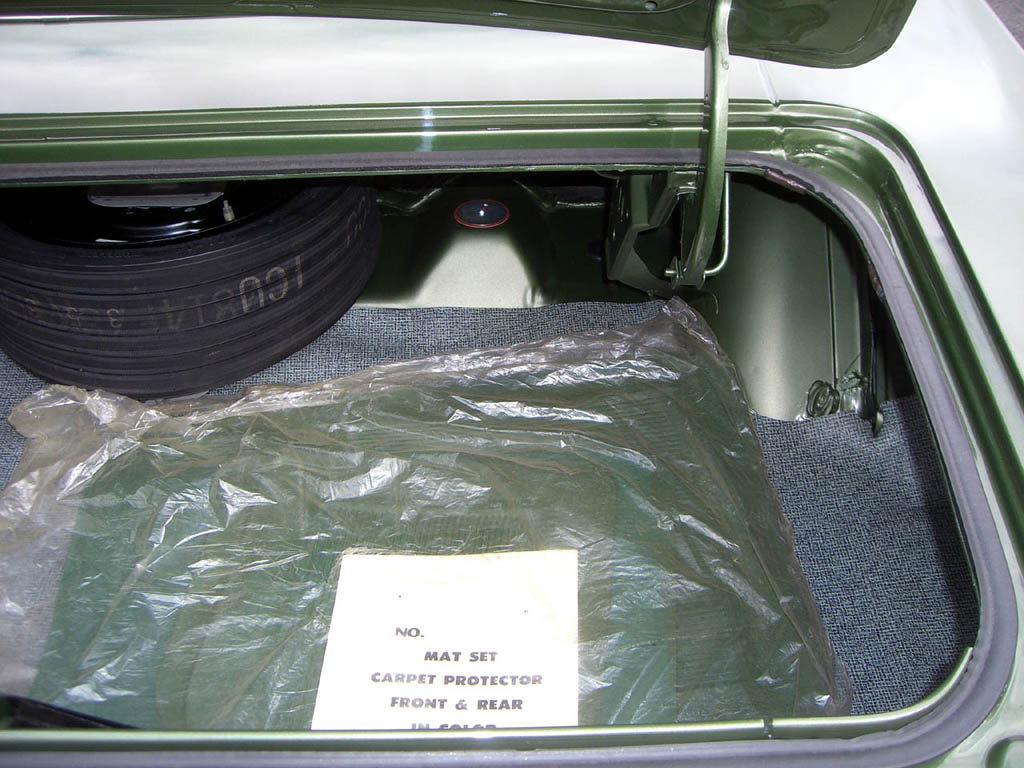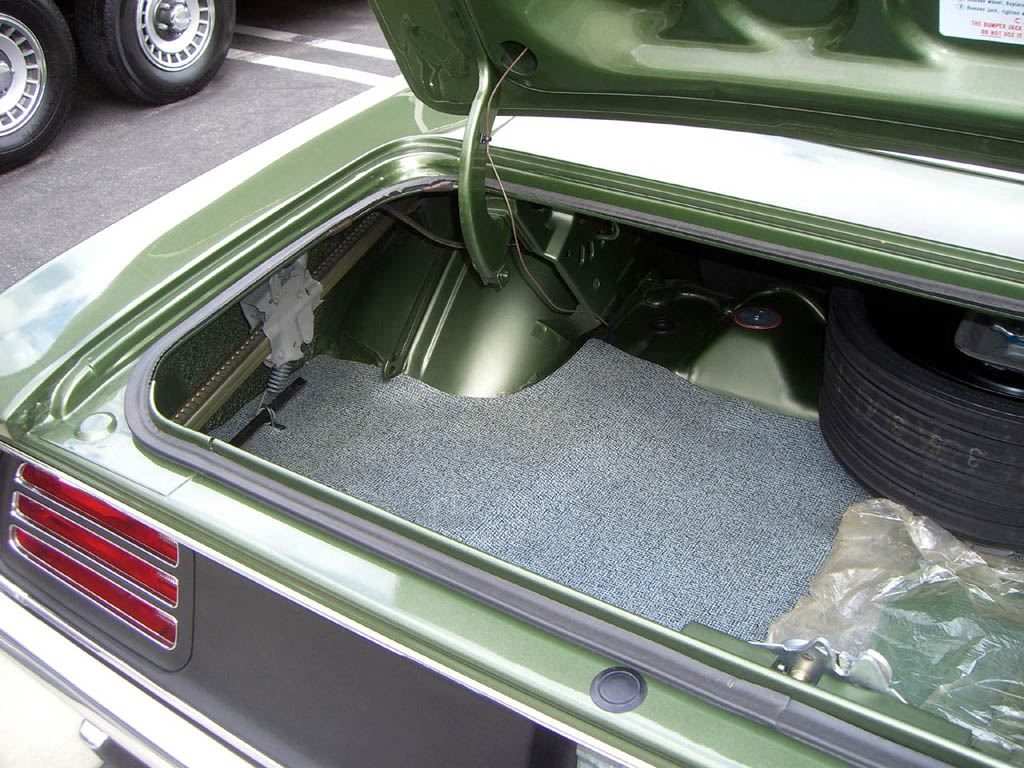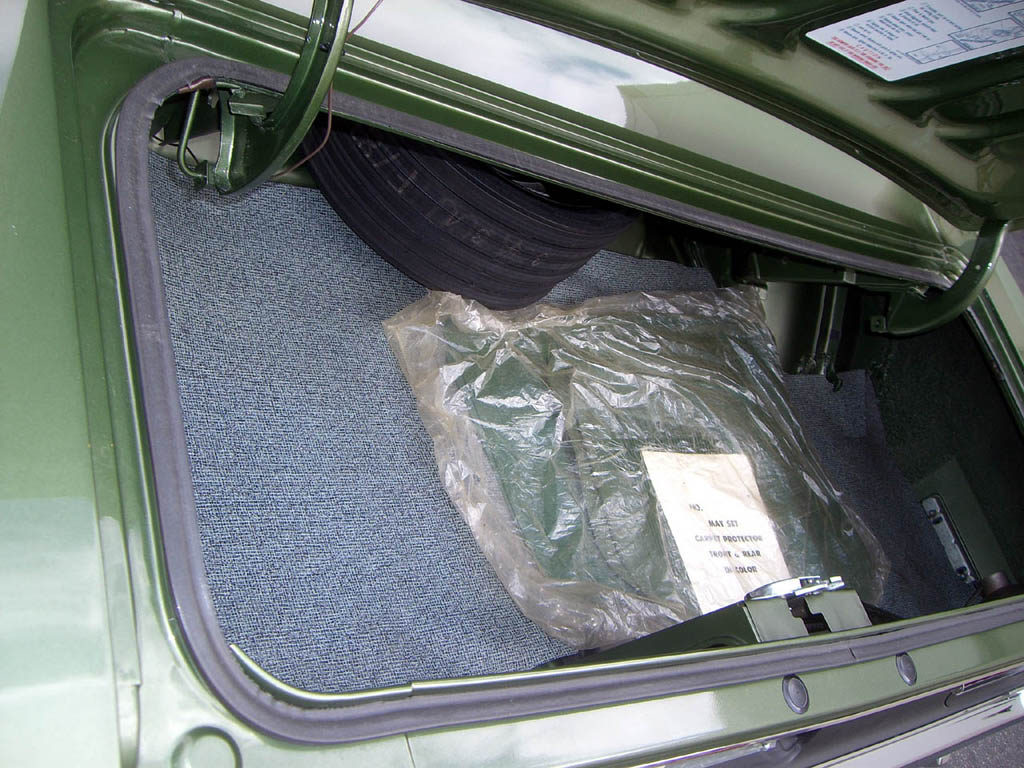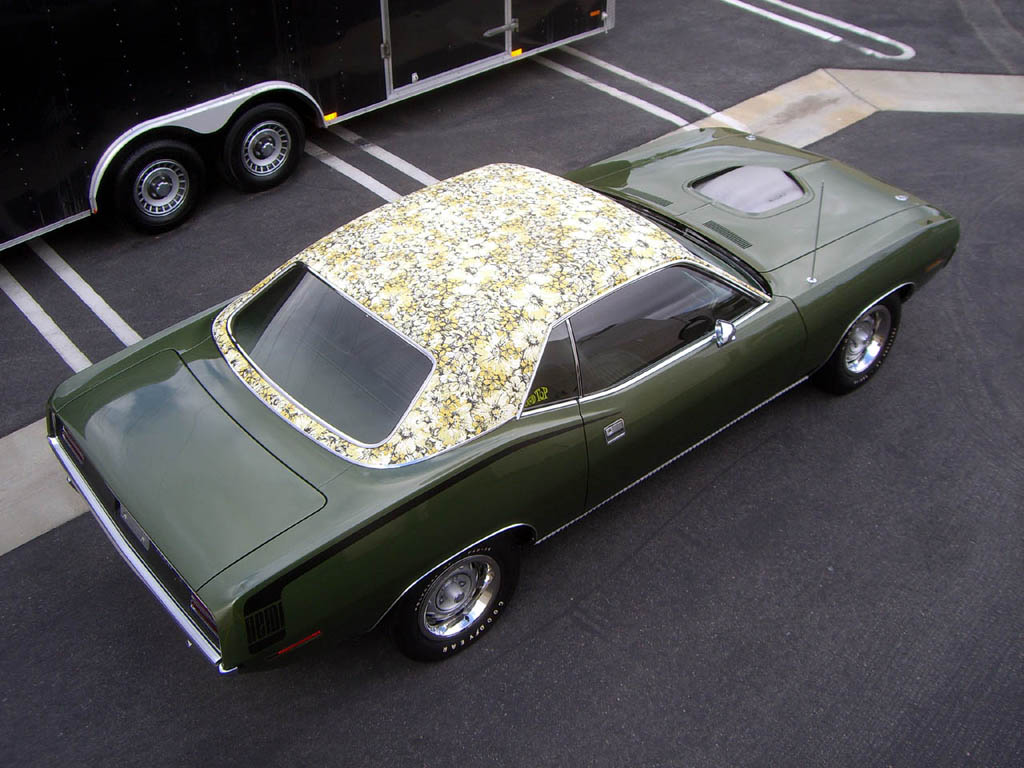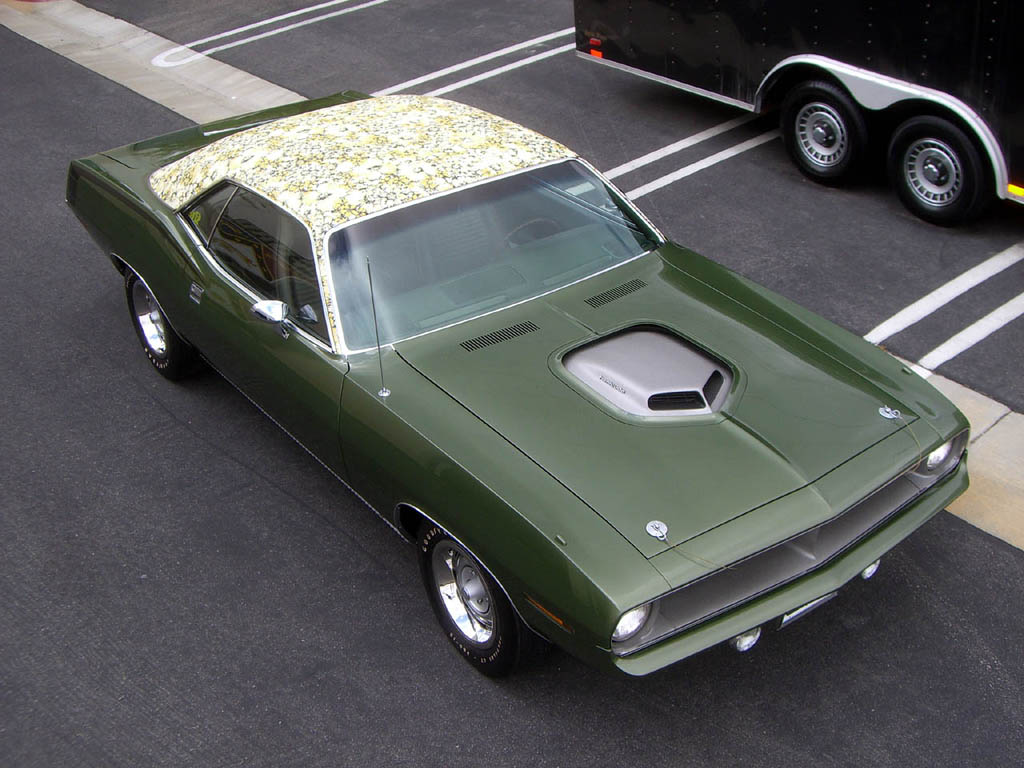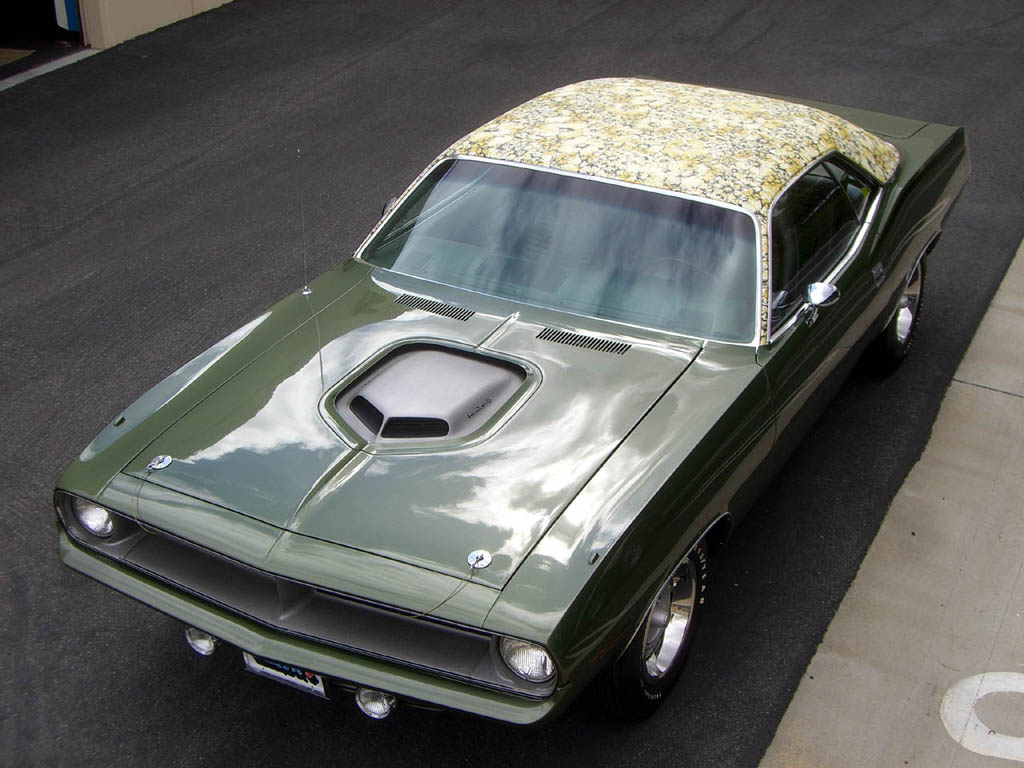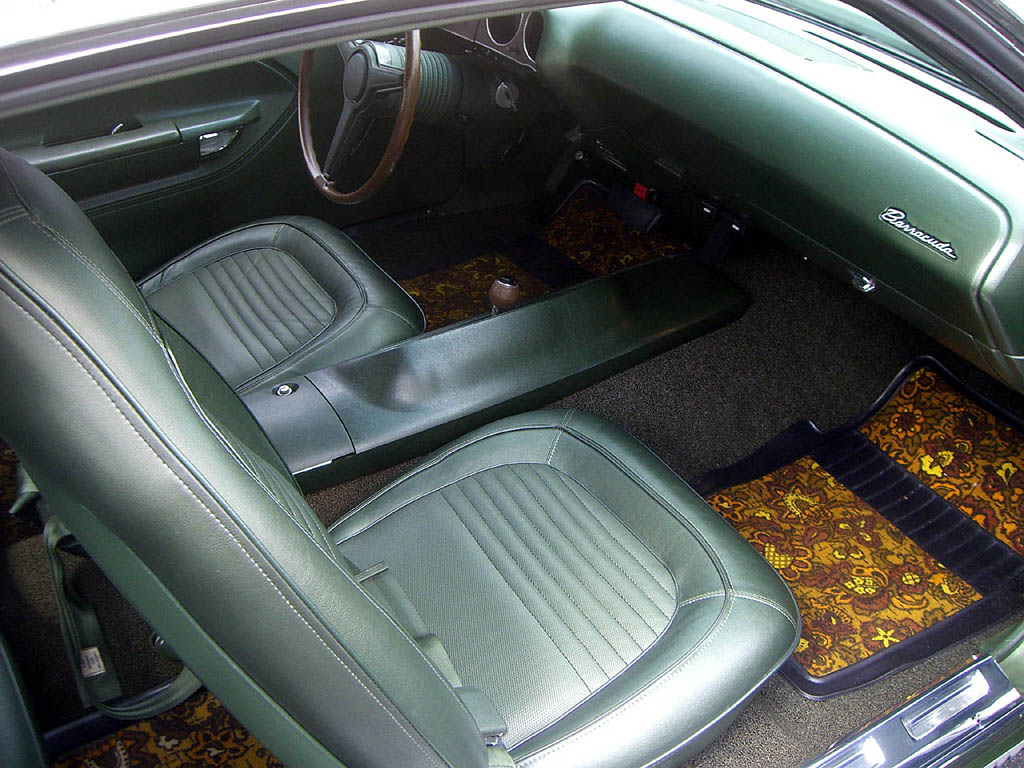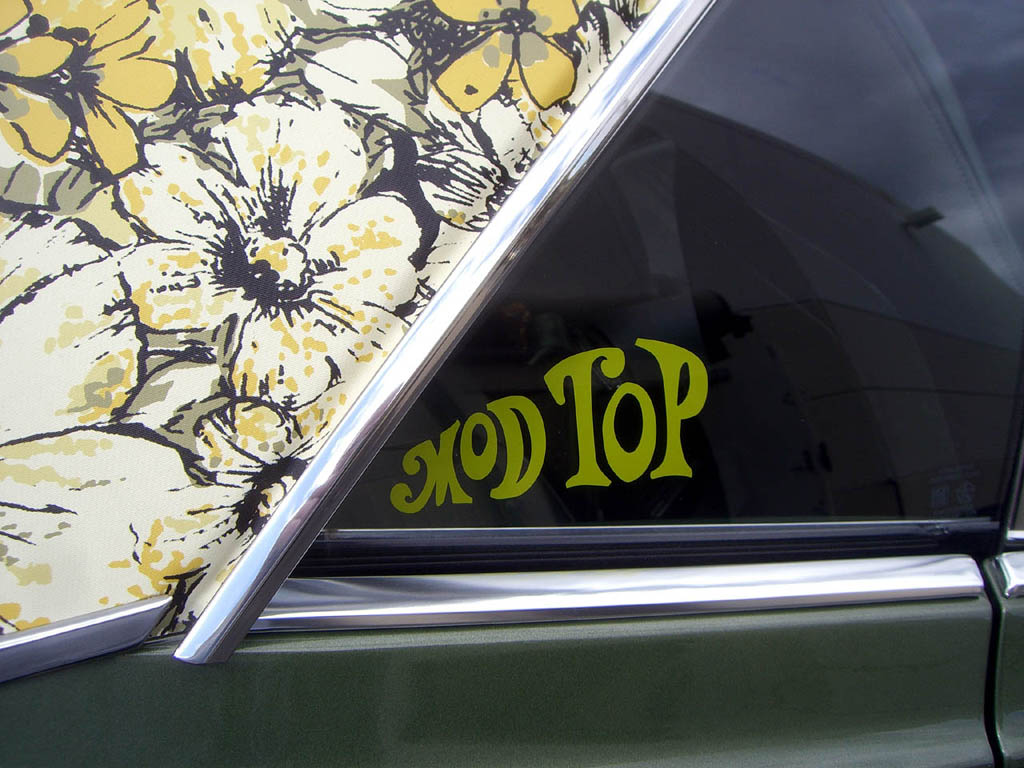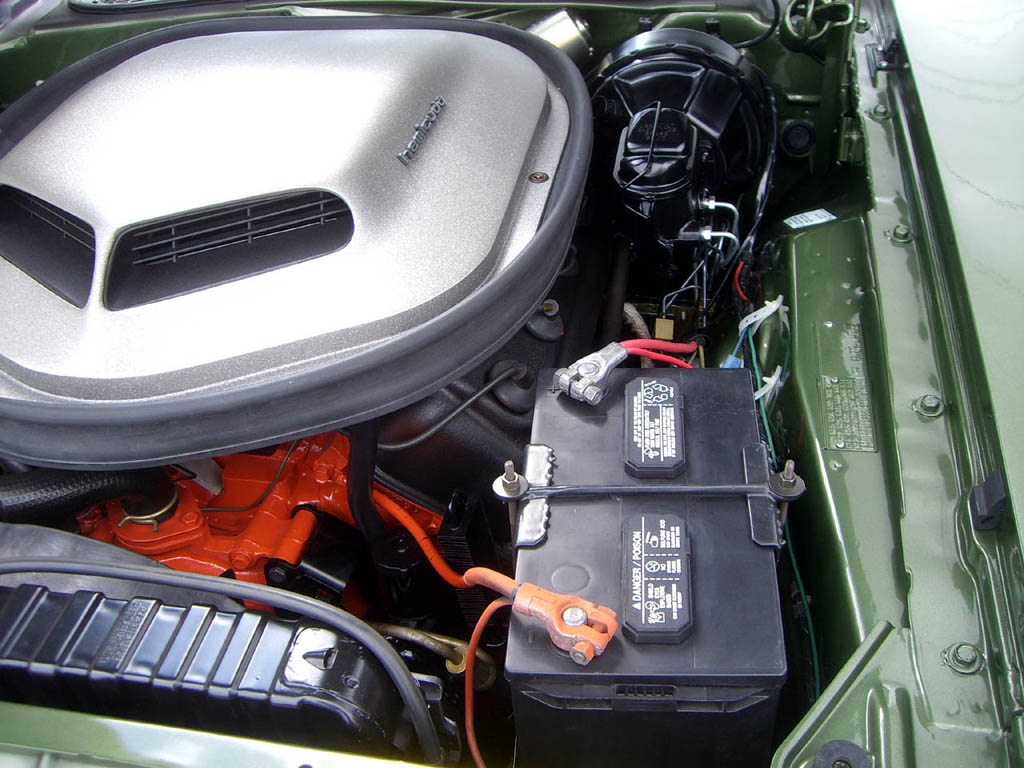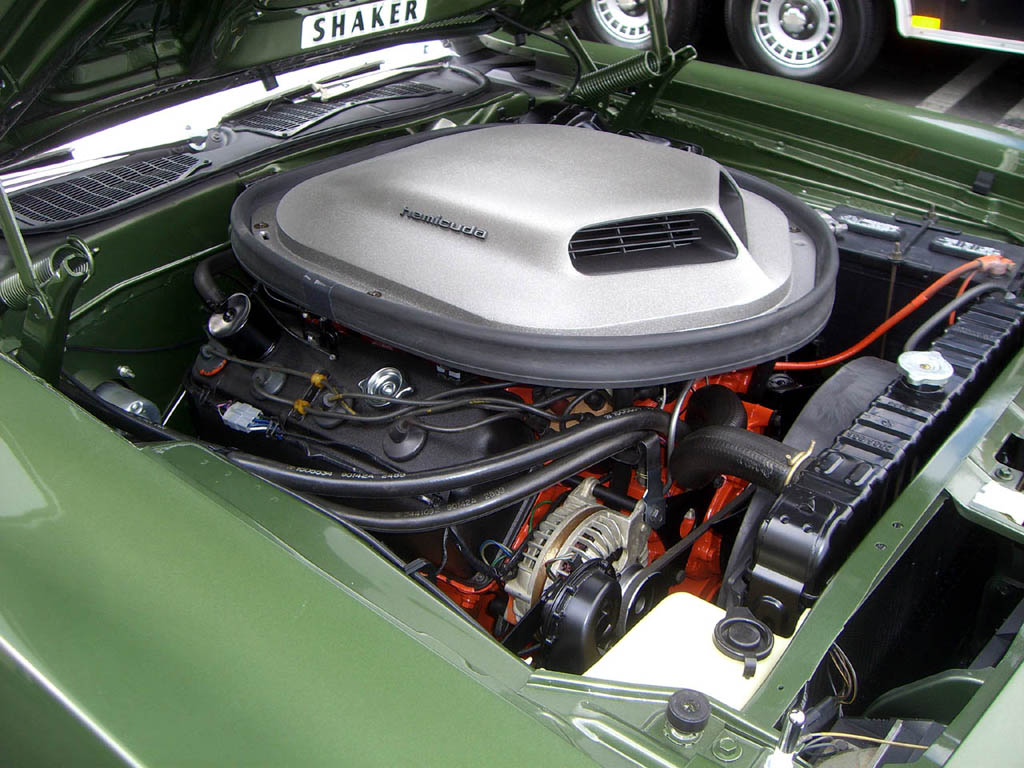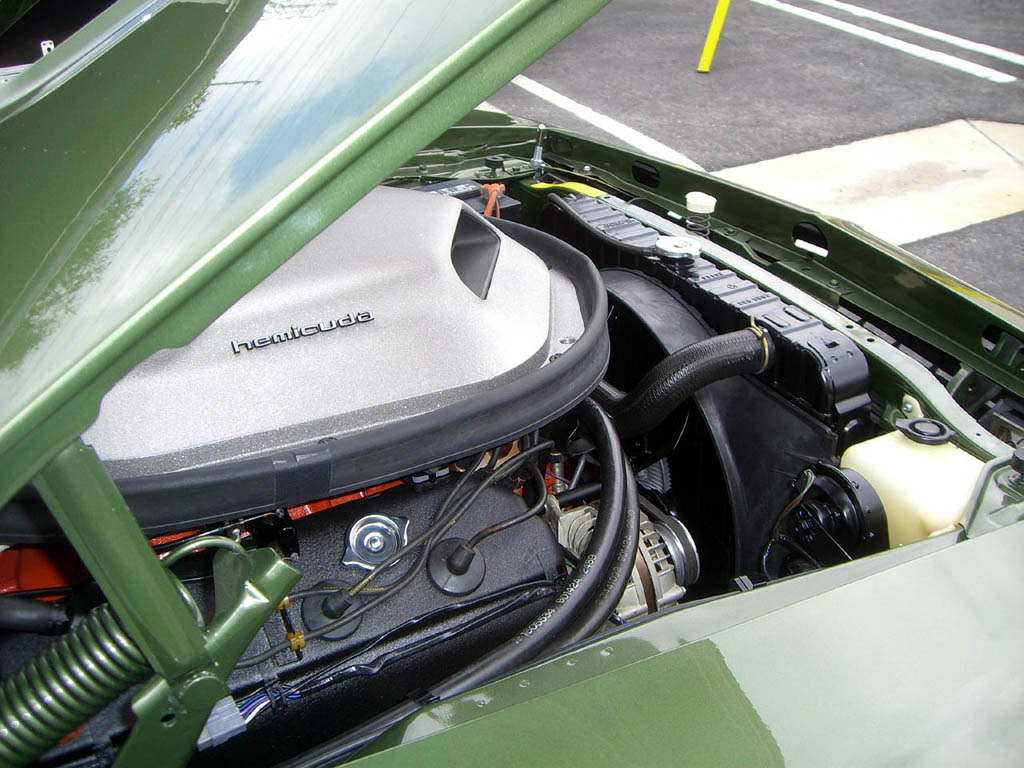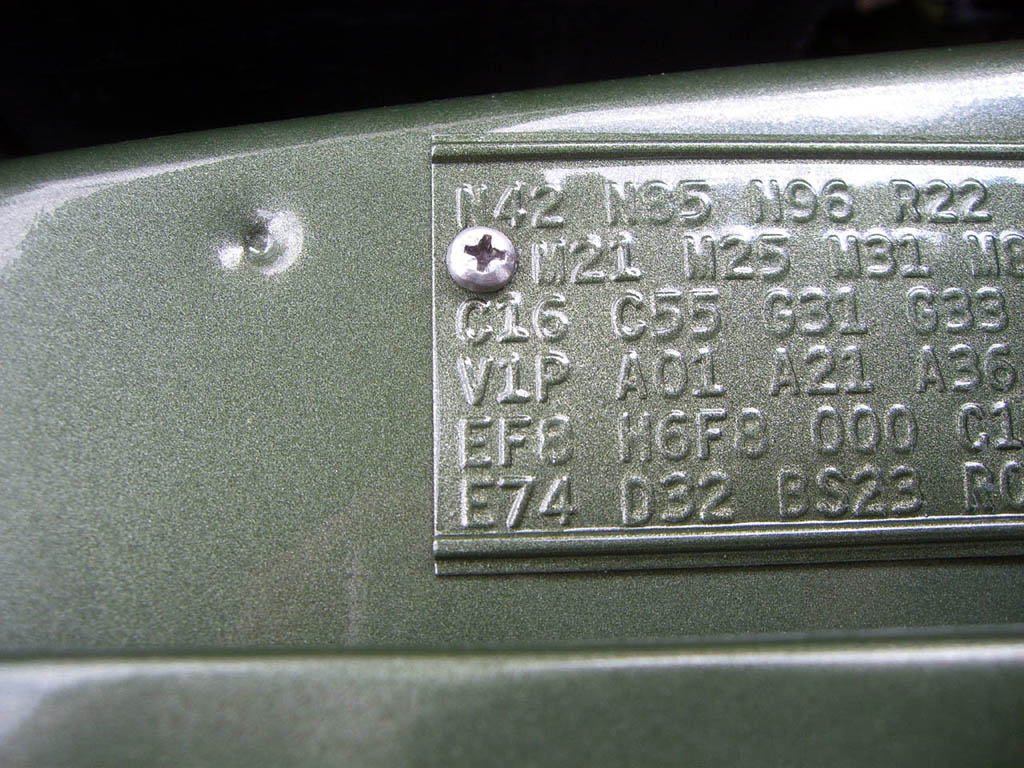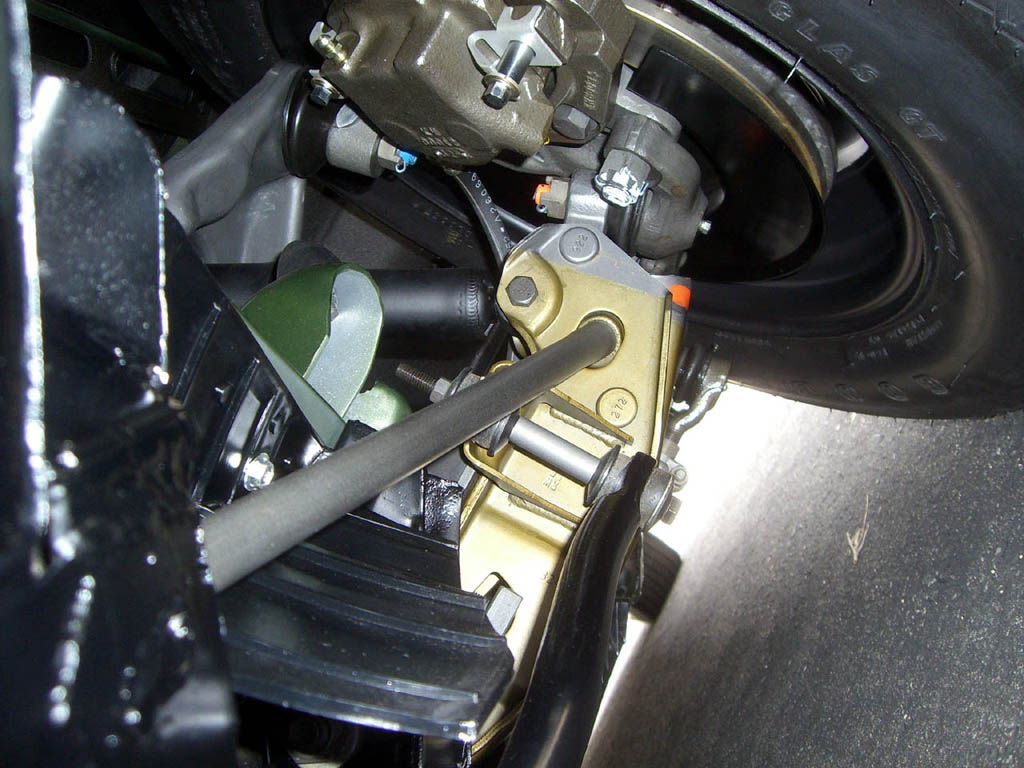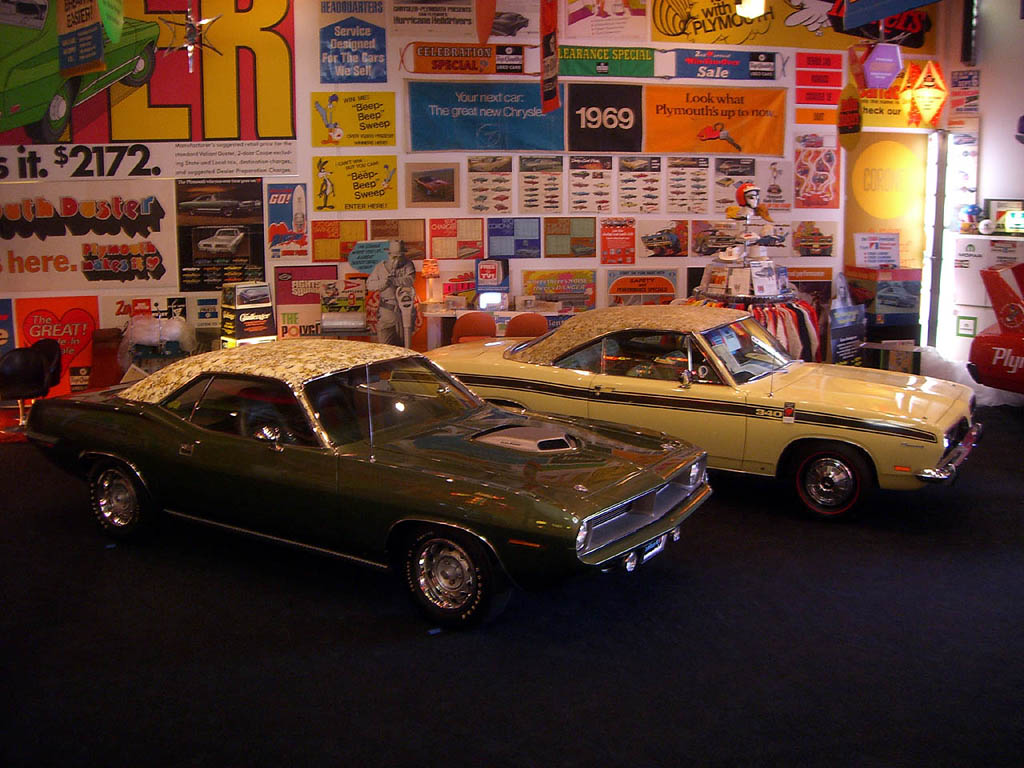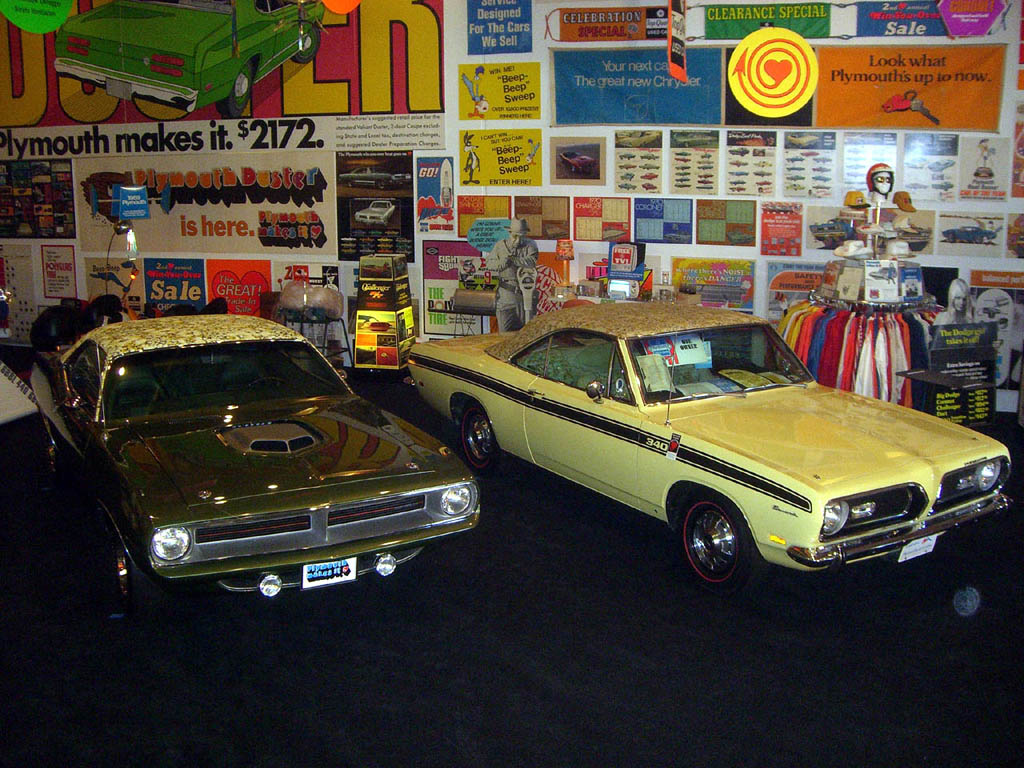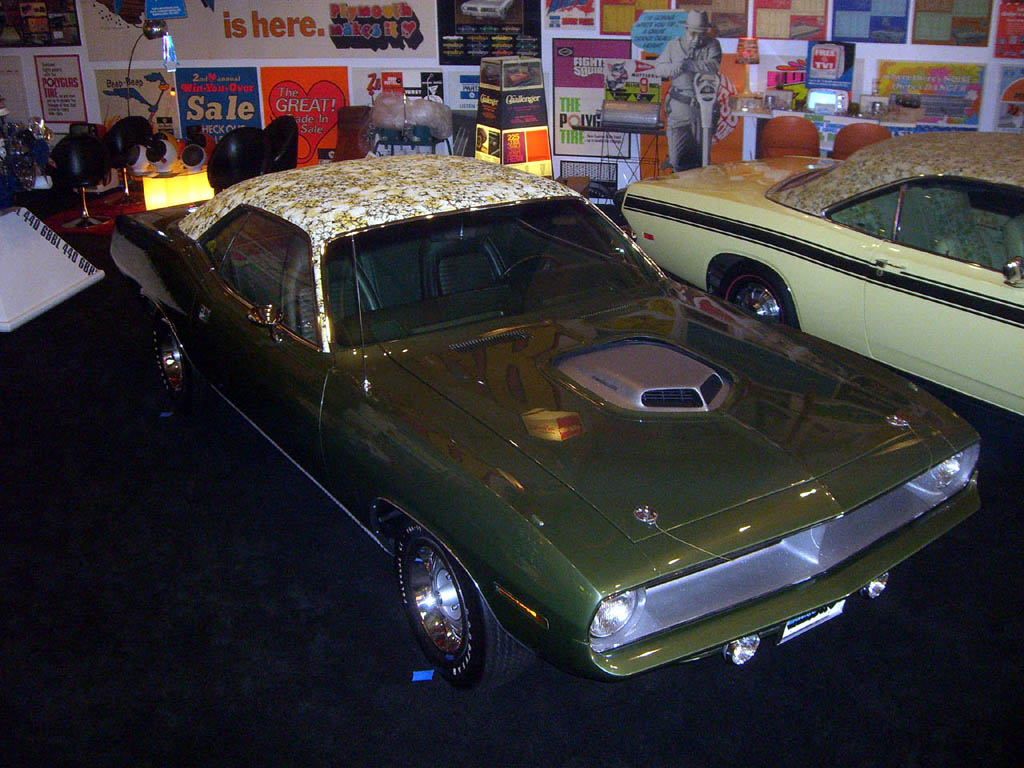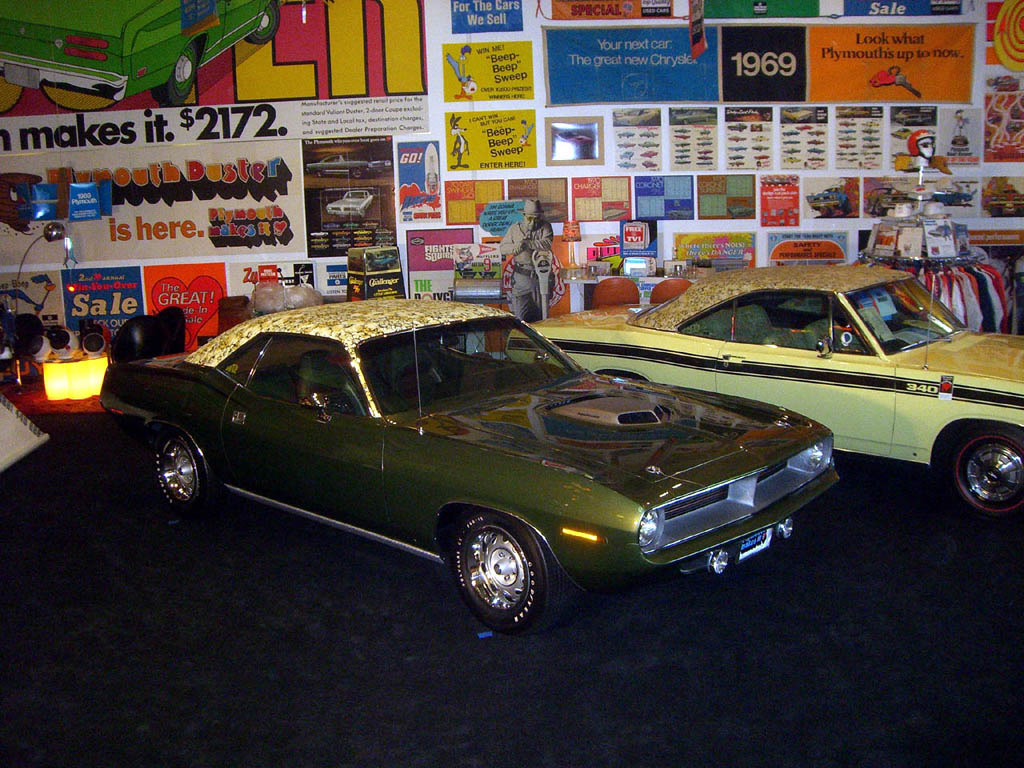 N42 N85 N96 R22 V6X CTD
M21 M25 M31 M88 N41
C16 C55 G31 G33 J45 L31
V1P A01 A21 A36 A62 B51
EF8 H6F8 000 C12 026980
E74 D32 BS23 R0BXXXXXX

Y05 26 EN1
BS23ROBXXXXXX
N42 = Bright Exhaust Tips; N85 = Tachometer; N96 = Carb Fresh Air Package (Shaker); R22 = AM Radio with stereo 8-track; V6X = Longitudinal tape black stripe; CTD = Codes continued on 2nd tag;

M21 = Drip Rail Mouldings; M25 = Body Sill Mouldings; M31 = Bold Belt Mouldings; M88 = Deck Moulding Treatment; N41 = Dual Exhaust System;

C16 = Console with Woodgrain; C55 = Bucket Seats; G31 = Chrome Driver's Side racing mirror; G33 = Chrome Passenger's Side racing mirror; J45 = Hood pins; L31 = Fender mount turn signals;

V1P = Mod Yellow (floral) vinyl roof; A01 = Light Package; A21 = Decor Package trim group; A36 = 3.55:1 High Preformence Axle Package; A62 = Rallye Instrument Cluster; B51 = Power Brakes;

EF8 = Ivy Green Metallic exterior paint; H6F8 = High trim vinyl bucket seats, Green; 000 = Full door panels; C12 = Build date of December 12, 1969; 026980 = sequence number

E74 = 426 Hemi 2-4 Barrel; D32 = HeavyDuty A-727 TorqueFlite Transmission; BS = Barracuda Special Price Class; 23 = 2 Door Hardtop; R0BXXXXXX = 426 engine/1970 model year/Built at Hamtramck, MI

Y05 = Build to USA order specs; 26 = 26" radiator; EN1 = End of codes;

BS23ROBXXXXXX = VIN repeated on 2nd fender tag;

Be sure to check out Steven's other Barracuda Mod Top (shown beside the Hemi Mod Top in the pics above): a 1969 Barracuda. Also, check out his website.


---

Go back to the Mod Registry Info Page!
Last updated 10/5/2009 2:59:12 PM