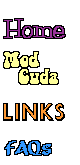 Mod Top #88
Jeff Sisco in South Carolina has a 1969 Y2 318/727 Barracuda ModTop

Fender tag info:


M21 M25 M31 R11 V1P V7X
A01 A06 A62 C16 C55 L31
   Y2 F6P X9 909 052356
E44 D31 BH23 F9B 13XXXX      

M21 = Drip Rail Mouldings; M25 = Body Sill Mouldings; M31 = Body Belt Mouldings (under the side windows); R11 = Music Master AM Radio (2 Watt); V1P = Yellow floral vinyl roof; V7X = Black longitudinal accent stripe;

A01 = Light package (glove box lamp, etc); A06 = Sport Group (Sport steering wheel, Rallye dash (150mph speedo, woodgrain trim on instrument panel, trip odo)); A62 = Rallye instrument cluster; C16 = Console with woodgrain; C55 = Bucket seats; L31 = Hood mounted turn signals

Y2 = Sunfire Yellow exterior paint; F6P = Yellow vinyl seats with yellow and black floral inserts (mod interior), also yellow and black floral inserts on the door panels; X9 = Black Interior paint (console, instrument panel), and black carpet; 909 = September 09, 1968 build date; 052356 = order number

E44 = 318 engine (230hp); D31 = A904 3 speed Automatic Transmission (Torqueflite); BH = Barracuda High Price Class; 23 = 2 Door Hardtop; F9B = 318/1969/Built at Hamtramck, MI; 13XXXX = Sequence number.

More info about the car:
Engine that came with the car orginally? - 318
Engine in the car now - 318
Tranny that came orginally? - don't know
Tranny in the car now? - don't know
Original Exterior color? - Y2 Sunfire Yellow
Interior seat color - F6P Yellow vinyl bucket seats with mod (floral) inserts
Jeff says this about his ModTop:
"I bought the car about 10 years ago for $1000.00 from the original owner. She gave all recites for oil changes ect. The original build sheet is still on back side of back seat. Back then I was offered $12000.00 for it the way it was. It has 53000 miles on it. Just in the last couple of years I have started restoring it. I had the car repainted, motor and trans rebuilt, and got a original Mod Top vinyl top still in the box. from a Mopar body shop by my house. The inter is in fair condition I don't know if I'm going to have it redone, looking for some pricing on the material."



Go back to the Mod Registry Info Page!
Last updated 1/20/2006 10:26:23 AM