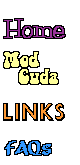 Mod Top #71
Mike Devine in Massachusetts has a '69 Barracuda 318/automatic Mod Top.

[Note, this car was for sale on Ebay in January 05, so it may be a different owner now)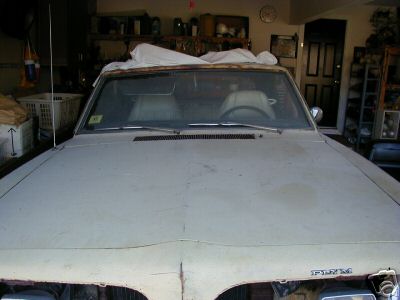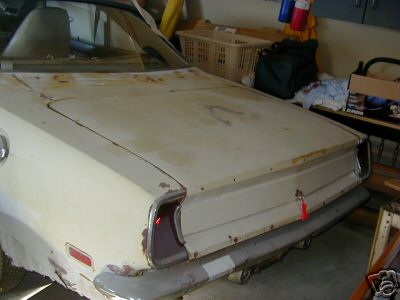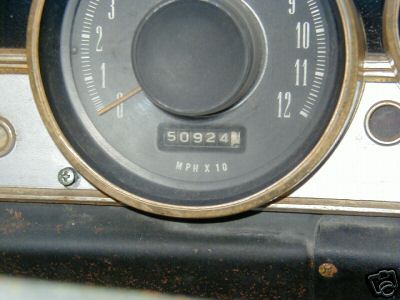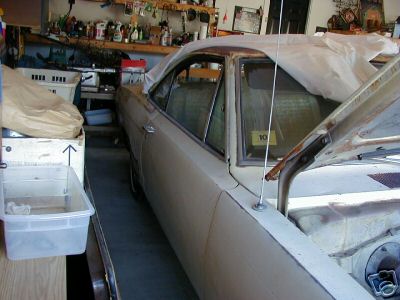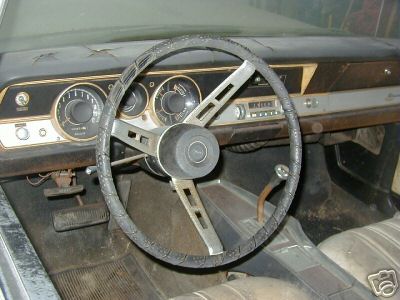 More info about the car:
Engine that came with the car orginally? - 318
Tranny in it now? - original
Original Exterior color? - Y2 Sunfire Yellow
Interior color - not original seats in front - only rear

Notes from Mike:

"I found in garage in Lakeville,MA. Looks like all original-even radio and hub caps. The front seats have been replaced but everything else is there-even jack stand and lug wrench. I don't know if I should flip it or restore it-may not have enough time-it has rusted 1/4 panels "
---

Go back to the Mod Registry Info Page!
Last updated 1/13/2006 11:08:37 AM