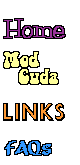 Mod Top #61
Junior in Victoria, BC Canada has a '69 Satellite original 383/original 727

Fender tag:


V1Q Y14  26  END
A01 H51 L31 M21 M33 R11
 B5 B5 F2Q  B7  823  204913
E61  D32  RH23  G9E  12XXXX

Equipped with factory air conditioning. Looking for info or avalabity
of replacement mod top and seat coverings. (You can check on Mod material at Layson's Restorations)

---

Go back to the Mod Registry Info Page!
Last updated 8/26/2005 1:27:59 PM