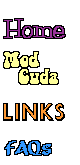 Mod Top #6
Bob and Mary Ann King in Williamsport, PA have a 1969 383/272 W1 Alpine White Satellite Mod Top

Here's the fender tag:
26 End
L31 M21 M33 R11 V1Q V7B
A01 A04 B51 G33 H51 J25
W1 W1 F2Q B7 C03 216987
E61 D32 RM23GE XXXXXXXX
26 inch Radiator

Fender mounted turn signals (L31), Drip moldings (M21), body side moldings (M33), Am radio (R11), Blue and Green floral vinyl top (V1Q), Blue accent stripes (V7B)

Light package (A01), basic option group (A04), power brakes (B51), left remote mirror (G33), air condition (H51), multi speed wipers (J25)

Alpine white exterior paint and upper door jams (W1), Floral class interior vinyl bench - turquoise and blue & green floral (F2Q), Jamacian blue metallic interior paint (B7), 12-3-68 build date (C03) order no. (216987)

383 2bl (E61), 727 auto (D32), Belvedere series-high price class (Satelitte) 2 dr hrdtp 383 LA assembly plant (RM23GE), serial number Deleted

More info about the car:
Engine that came with the car orginally? - 383
Engine in the car now - # matching motor
Tranny that came orginally? - 727 auto
Tranny in the car now? - the same one that it came with
Original Exterior color? - W1 Alpine white
Color now? - White, mostly orginal paint with blue accent
Interior bucket seat color - It's not listed!
If not listed, what is it? - F2Q Turquoise - Blue and green floral
Cool info about from the previous owner about this Mod Satellite:

"Well this car lived in Arizona til 1995. In fact when i got the car it was still titled in Arizona, also it had 73 plates with it. Due to very little rust i'm sure that this is true. The only rust is a little in the far back lower passanger 1/4, some around the back window, and trunk floor, other than that the car is excellent one to restore. The motor is the orginal and the motors been gone through and the 906 redone, trans been gone through as have the brakes, this is a very solid an unique car. I'm am selling it though to finish my Super Bee "
---

Go back to the Mod Registry Info Page!
Last updated 7/9/2012 4:16:56 PM