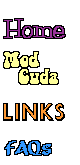 Mod Top #43
Jay Bartlett in North Carolina has a very well documented '69 318/904 Satellite, a Survivor car!


(Perhaps this is the same car as ModTop number 81??)

More info from the owner: "I bought this car from a 78 year old lady who took delivery in 1968 november in livermore california. The front seat has had plastic seat covers on since new. The back seat seatbelts are still in the same position they were when delivered. Everything on this car is exactly the same as when it was bought,all numbers match, all service records, owners manual, every registration was provided even the temporary registration that was provided by the dealership until the state provided the permanent registration. I would venture to say I have the most completely documented Mod Top still out and running. "


---

Go back to the Mod Registry Info Page!
Last updated 02/02/02 9:34:41 AM AM EST