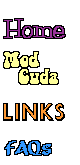 Mod Top #32
Dean Moretta, Jr. in The USA has a '69 Barracuda original 318/original 904.

More info about the car:
Engine that came with the car orginally? - 318
Engine in the car now - original 318
Tranny that came orginally? - 904
Tranny in the car now? - original 904
Original Exterior color? - Y4 Spanish Gold Metallic
Color now? - Some 1980's gold
Interior seat color - F6P Yellow vinyl with mod (floral) inserts
The current owner has this to say about his Mod Top:

"Unrestored original car, sold in the Houston area and never left until coming to AZ to live with me. Stored since 1988. Purchased on ebay. Have located the original owner, car belonged to a grade school teacher. Remarkable condition, needs mechanical and cosmetic restoration

A little backround: A family by the name of Akins originally purchased the car somewhere near Texas City, Texas. Mr. Akin's daughter drove the car back and forth to school until she got married. Mr. Akins then used the car as a fair weather daily driver. It was sold to the unknown Deranged Painter who removed the fender tag and lost it. He took the car apart, painted it the wrong color of gold, and forgot about it. The Wilson's purchased it with the purpose of finishing it but other committments forced it's sale. ... After speaking at length with the Wilson's and the Akins family (tracked them down through an old insurance card in the console) I beleive I have a mostly rust free, well maintained, unmodified garage kept car."
A previous owner of this Mod Top, June Wilson, said:
"This is an original car my husband found. It has been sitting in this mans garage for 16 years, he is the one that painted it. We would like to paint it back the spanish gold. I will do a mild retore on it. I want to leave it all original. The fender tag got lost when the man painted it, but it did have a build sheet. It has 77,000 miles on it, factory A.C., power steering, auto woodgrain console."
Another previous owner, Gordon Davis, adds this:

"I bought the car in 1988 from original owner. He said he got it for his daughter for collage. I striped it and painted it in 88. Never found the vinyl and have it in the garage now. Plan to get back on it since I see the vinyl material is available."
---

Go back to the Mod Registry Info Page!
Last updated 9/23/2005 11:17:56 AM