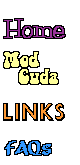 Mod Top #133
Roní McHugh in New York: 1968 Barracuda ModTop clone with Dodge Floral!

[Pictures coming in Spring 2018]

More info about the car:
Engine that came with the car orginally? - 318
Engine in the car now - 360
Original Exterior color? - Sublime Green
Now exterior color? - Sublime Green
Interior bucket seat color - Black Vinyl Buckets with Dart Floral Mod Top inserts
More about this Floral Barracuda from the owner:

"I am in the process of finalizing my 1968 Barracuda Mod Top. It will be one of a kind, especially as the Mod Top did not debut until 1969. After searching for YEARS for a yellow 69 to convert, we came across a sublime green (Which just so happens to be my favorite color) in a 68 Barracuda with a near perfect body. I did not want to repaint the car, as I was already intending to convert the interior and mod top on it, so I went with the Dart Floral top to convert the entire car into a custom Mod Top. I will add pictures once the car debuts in Spring 2018."
---

Go back to the Mod Registry Info Page!
Page last updated: 12/25/2017 3:14:17 PM