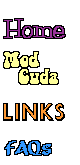 Mod Top #123
Pat Dawson in North York state has a B7 383/4-speed WM23 Floral Top Super Bee!

Pictures coming after resto

More info about the car:
Engine that came with the car orginally? - 383
Engine in the car now - 383
Tranny that came orginally? - 4 speed
Tranny in the car now? - 4 speed
Original Exterior color? - B7 Blue Metallic
Interior bucket seat color - H2B Light Blue bench seat
More stuff about this Super Bee:


"I bought it from reknowned engine builder Stan Kafouse right before the 2014 Mopar Nats at Carlisle for $1200. The car was painted white with house paint, engine bay B5 blue, had a N96 hood on it(not on tag) and a custom 71 charger interior put inside instead of correct interior. Fender tag had all option readable except build date, order number, vinyl top and stripe options. The vinyl top and stripe were assumed to be white until a couple days ago when i was closely inspecting the tag and realized instead of V1W it looked like either V1N(non existing code) or V1H. Pencil rubbings confirmed it is a V1H. At first I didn't think H was a tag code so was looking at code options when I found it truly was. I then had my wife confirm that she too saw a H in the rubbings, which she did. I knew these cars were rare but not as rare as they really are. Now I'm incredibly interested to know just how many B7 blue WM23 factory air 4 speed cars were made, or if mine is a 1 of 1. Body numbers on car match and I didn't even know car was a vinyl top until I recieved it and ran the tag."
---

Go back to the Mod Registry Info Page!
Page last updated: 1/29/2015 7:17:22 PM