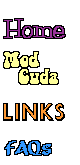 Mod Top #111
Bob Drayton in New Jersey has a 1969 W1 Alpine White 318/904 Satellite

The Fender Tag:


11145 225014 9A225330
865 340 080

1Q
W1 W1  F2Q  B7
RH23 E44 D31 212 189XXX


Fender tag decode:

11145 225014 (Gate, base and line sequence number), 9A225330 (Don't know)

865 = Engine code; 340 = axle code (maybe should be 640 instead which would be 2:76 with 8.25" rear gear); 080 = transmission code (A904);

1Q = Blue/green floral vinyl "Mod Top";

W1 = Alpine White (listed twice in succession because this is not a two-tone car); F2Q = Turquoise vinyl bench seats with Blue/green floral "mod" inserts; B7 = upper door frame paint color (dark blue metallic)

RH23 = Plymouth High Class 2-door Hardtop; E44 = 318 2bbl engine; D31 = A904 3-speed auto Torqueflite Transmission ; 212 = Build date of February 12, 1969; 189XXX = Vehicle Order Number.

More info about the car:
Engine that came with the car orginally? - 318
Engine in the car now - 318
Tranny that came orginally? - 904
Tranny in the car now? - 904
Original Exterior color? - W1 Alpine White
Color now? - same
Interior seat color - F2Q Turquoise vinyl with mod (floral) inserts
Bob also adds this about his Mod Top:

"Starting restoration now, going to keep it stock, the car found me, well the owner did, I think it was bought new by the family I got it from.Right now it's rough"

---

Go back to the Mod Registry Info Page!
Last updated 12/10/2011 1:10:59 PM