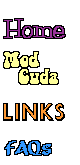 Mod Top #109
Kim Postema in Colorado has a *rare* LH23 Dart GTS hardtop Mod Top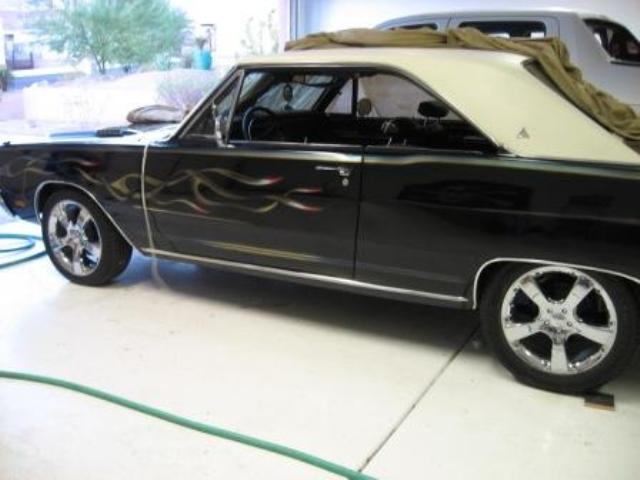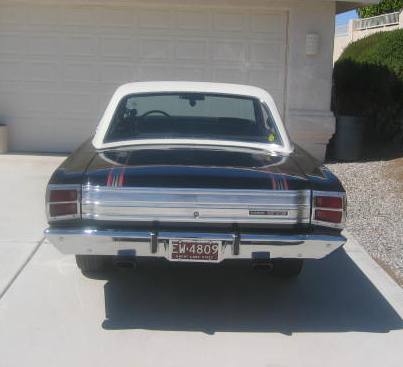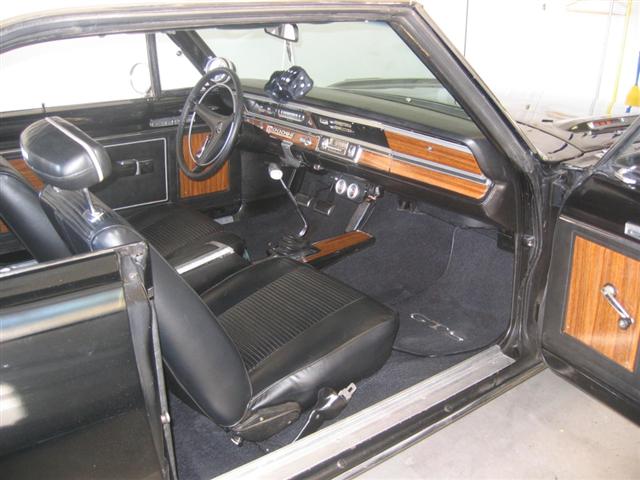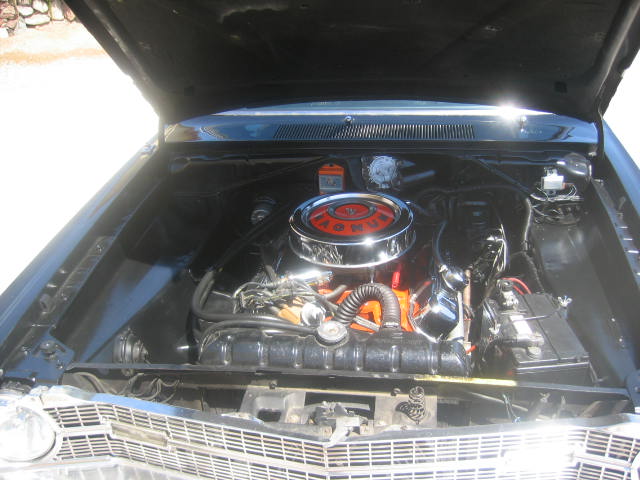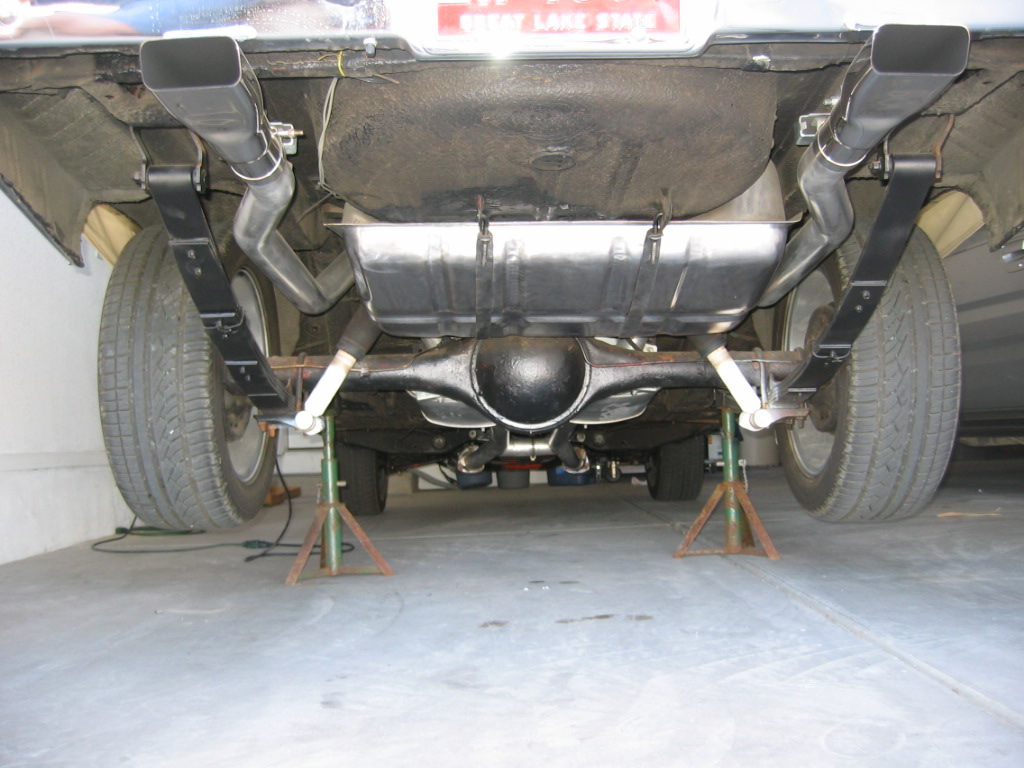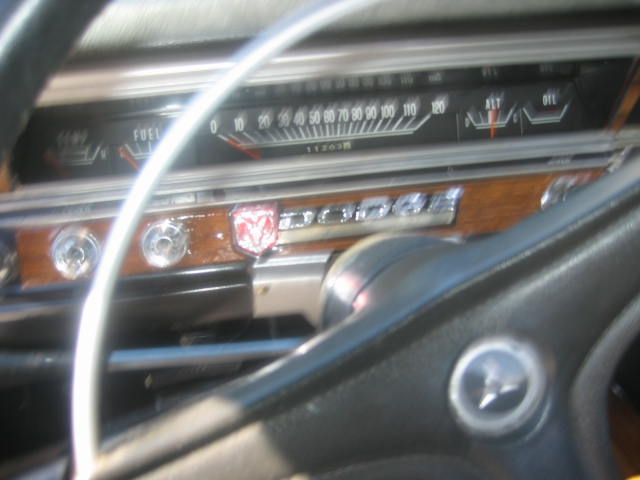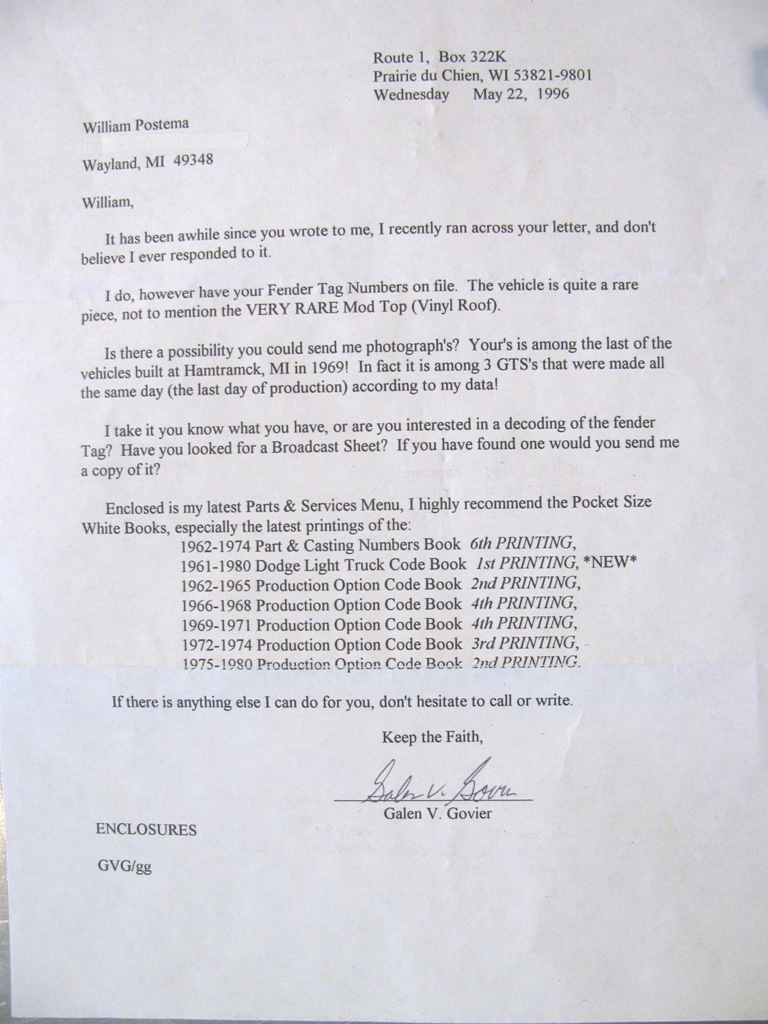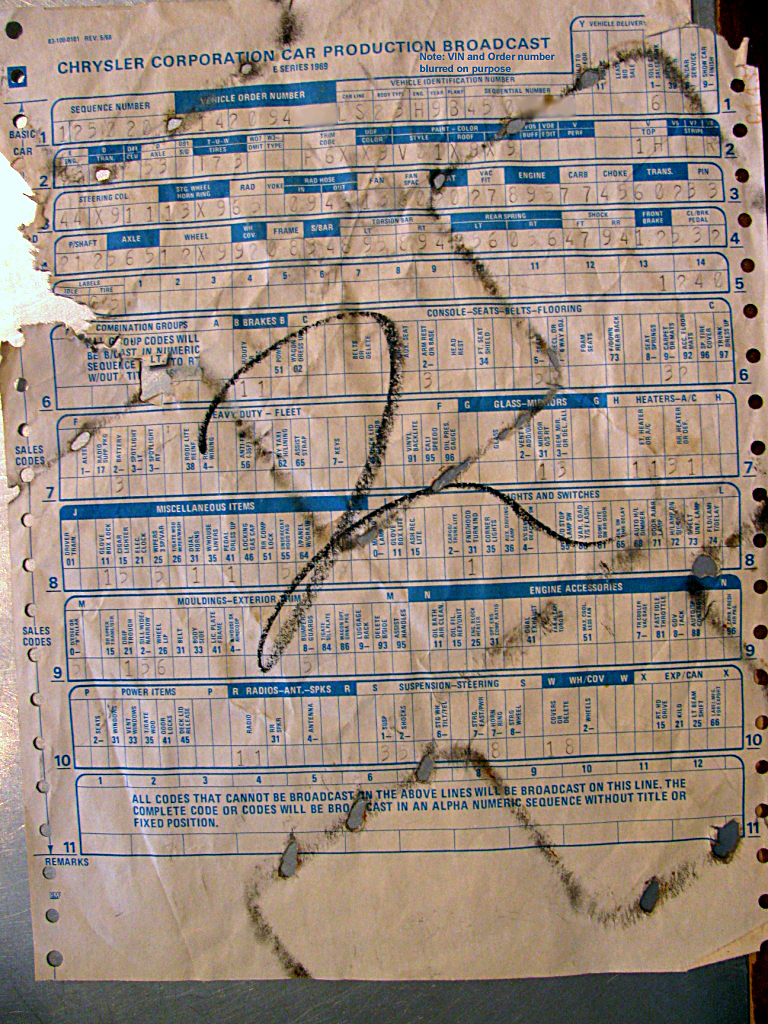 Fender tag:


M25 R11 V1H V8R EN1
C55 G31 G33 J25 L31 M21 
 X9  P6X  X9 714 2094xx
E63 D21 LS23 H9B 450xxx

M25 = Body Sill Mouldings; R11 = Music Master AM Radio (2 Watt); V1H = Green and Gold/blue Dodge floral vinyl roof; V8R = Red sport stripe; EN1 = end of codes

C55 = Bucket seats; G31 = Passenger's side manual mirror; G33 = Driver's side remote operated mirror; J25 = 3-speed variable windshield wipers; L31 = Fender-mounted turn signals; M21 = Drip rail mouldings;

X9 = Black Velvet exterior paint; P6X = Premium black bucket vinyl seats; X9 = Black Velvet interior paint; (console, instrument panel, carpet); 714 = July 14, 1969 build date (last production date for the 1969 model year according to Galen Govier); 2094xx = order number

E63 = 383 engine (330hp); D21 = A833 4 speed manual tranny; LS = Dodge Dart Special Price Class; 23 = 2 Door Hardtop; H9B = 383 engine/1969 model year/Built at Hamtramck, MI; 450xxx = Sequence number.

More info about the car:
Engine that came with the car orginally? - 383
Engine in the car now - 383 original engine still in car
Tranny that came orginally? - 4 speed
Tranny in the car now? - 4 speed trans is still in car
Original Exterior color? - X9 Black Velvet
Interior bucket seat color - P6X Black (Premium Bucket seats)
Other good stuff about this Mod Top Dart GTS:

Car currently has TTI headers and exhaust all the way back. Still have original exhaust manifolds. Have mag type wheel covers as well. [According to Galen Govier, this Dart is] one of 3 GTS's built on the last day of production for 69 at Hamtramck [7/14/69]. I am the fourth owner, my father the third since the mid '70's.


---

Go back to the Mod Registry Info Page!
4/16/2010 2:36:54 PM