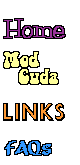 Mod Top #10
Sebastian has a white '69 Satellite with Mod interior,
formerly owned by Mikael Rickeskär in Sweden and also Carsten Woitenek in Germany.

Here's the scoop:




Here's the fender tag:
P31 R11 V1Q V7B 26 END
A01 B51 H51 L31 M21 M33
W1 W1 F2Q B7 B20 129337
E61 D32 RH23 G9E 12XXXX

That translates to: Power Windows (P31), AM radio (R11), Blue and Green floral vinyl top (V1Q), Blue accent stripes (V7B), 26 inch Radiator

Light package (A01), Power Brakes (B51), Air Conditioning w/ft Heater (H51), Fender mounted turn signals (L31), Drip moldings (M21), body side moldings (M33),

Alpine white exterior paint (W1) and upper door jams (W1), Floral class interior vinyl bench - turquoise and blue & green floral (F2Q), Jamacian blue metallic interior paint (B7), 11/20/68 build date (B20), order no. (129337)

383 2-bbl (E61), 727 auto (D32), (Satellite) 2 dr hrdtp 383 LA assembly plant (RH23GE), serial number Deleted

More info about the car:
Engine that came with the car orginally? - 383 2-barrel
Engine in the car now - 383 2-barrel
Tranny that came orginally? - 727
Tranny in the car now? - 727
Original Exterior color? - W1 Alpine white
Color now? - W1 Alpine white
Interior bucket seat color - F2Q Turquoise vinyl with mod (floral) inserts
Mikael shares this with us about his former Mod Top:

"This beautiful car was imported from California in 1985. It´s a matching numbers car and there are some nice options, for example Air Conditioning, power windows, tinted glass etc."

Carsten adds: "The car has full documentation, including Fender tag, broadcastsheet, original window sticker, bill of sale etc. It was sold in LA, CA when new at Chrysler-Plymouth Prince. "
---

Go back to the Mod Registry Info Page!
Last updated 4/21/2006 3:03:45 PM