2007 Inferno Red Chrysler 300C Heritage Edition
I sold my 2003 PT Cruiser GT (Turbo) after buying this "Beautiful Brute"

The Chrysler 300C Heritage Edition debuted at the 2006 Los Angeles Auto Show.

The limited-production Heritage Edition is a performance specialty vehicle offering the power of the award- winning 5.7-liter HEMI(R) engine with the fuel-saving Multiple Displacement System (MDS), high-performance styling cues of the popular SRT line-up and exclusive features, including the first-time use of SmartBeam(TM) headlamp technology in a Chrysler vehicle. And, to contemporize its illustrious past, the Heritage Edition has a chromed bodyside molding with a distinctive tri- color 300C badge that is modeled after the badge on the 1957 Chrysler 300C, a vehicle described in its day as the "Beautiful Brute."
Bought from Roanoke Motor Company, Roanoke, IL. Ask for Matt or Opie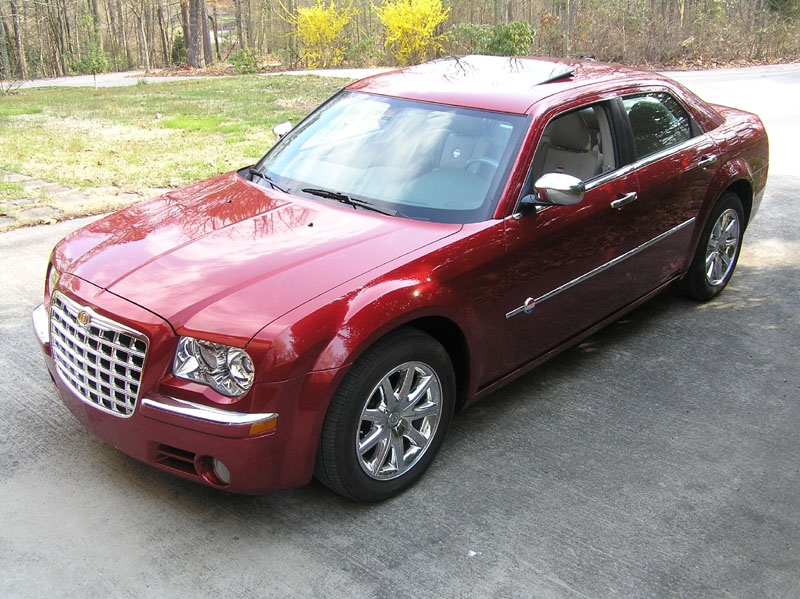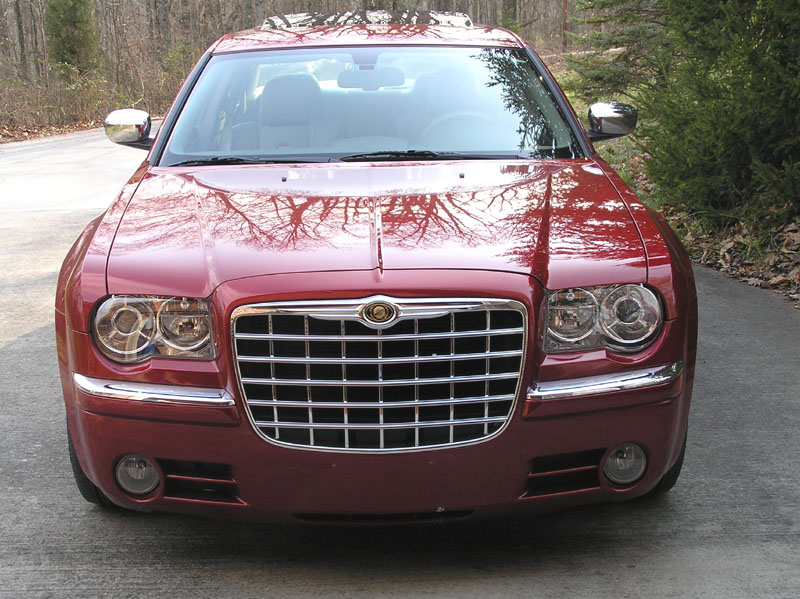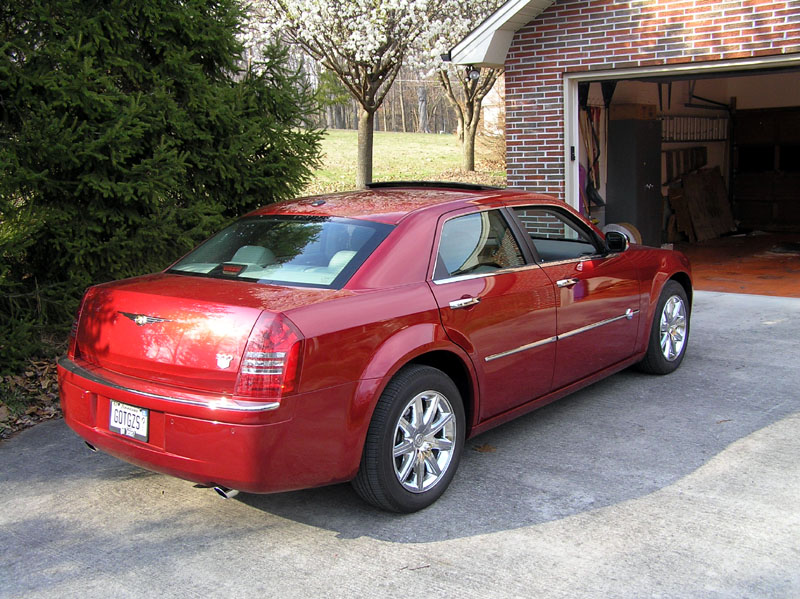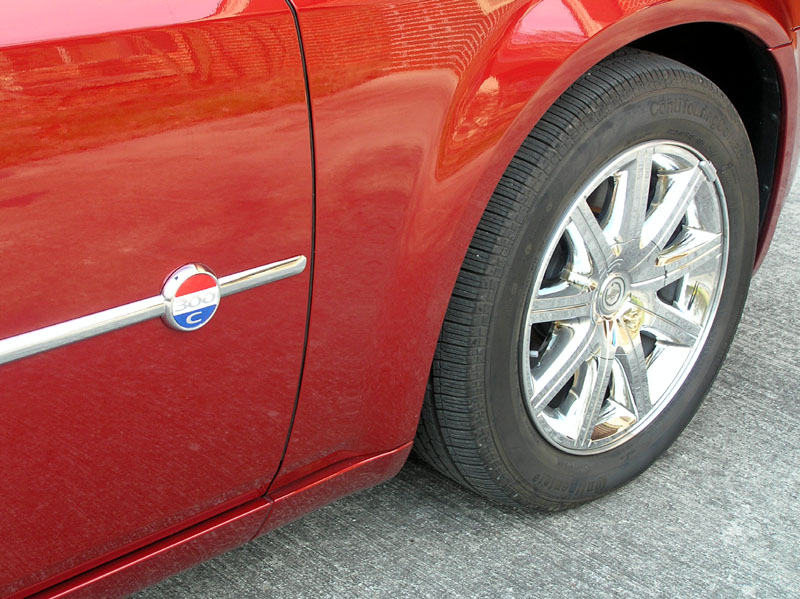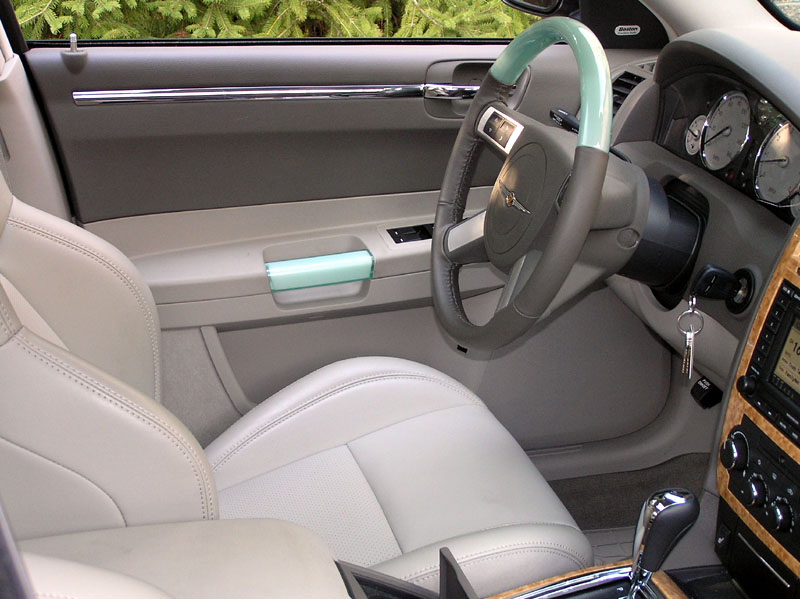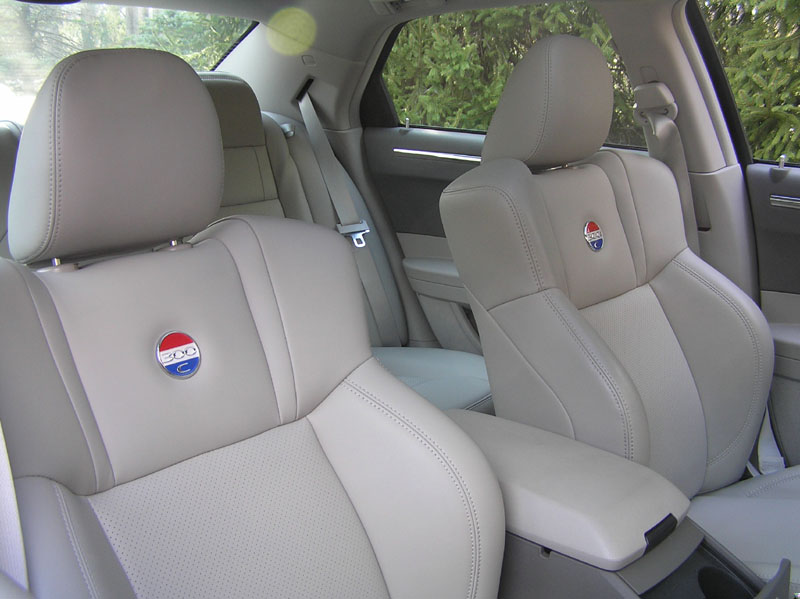 Go to Moore's MoPars main page.