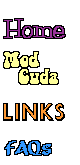 Mod Top #99
Aaron Gobble in Virginia has a 1969 318/904 Barracuda Mod Top that's now a 360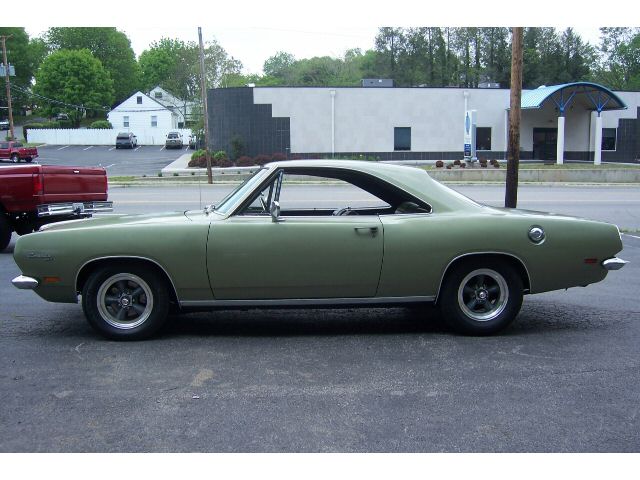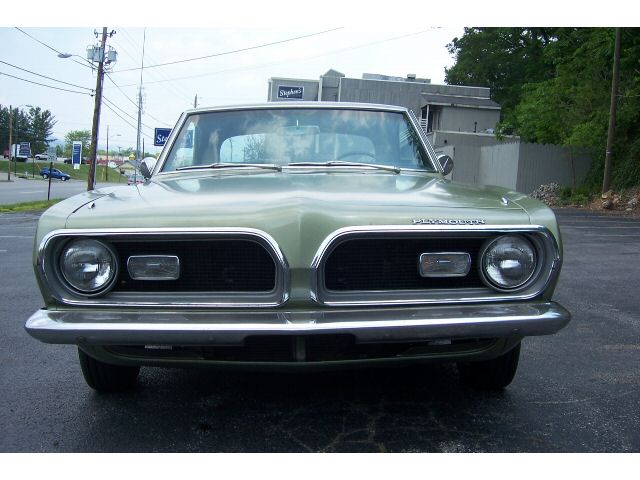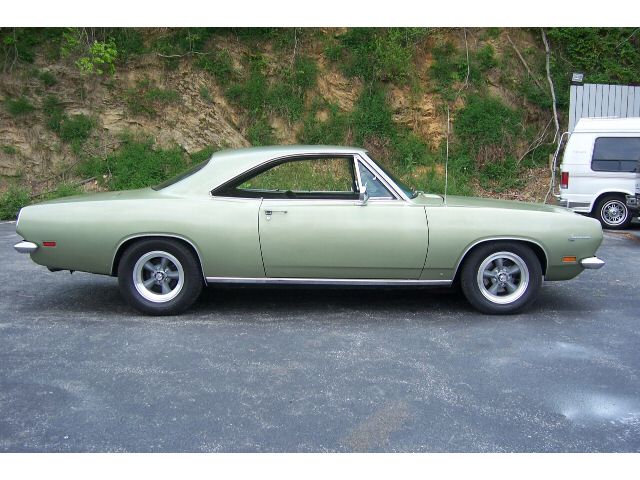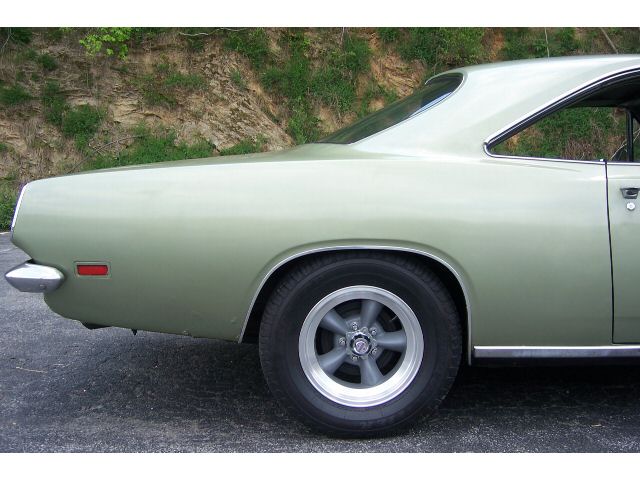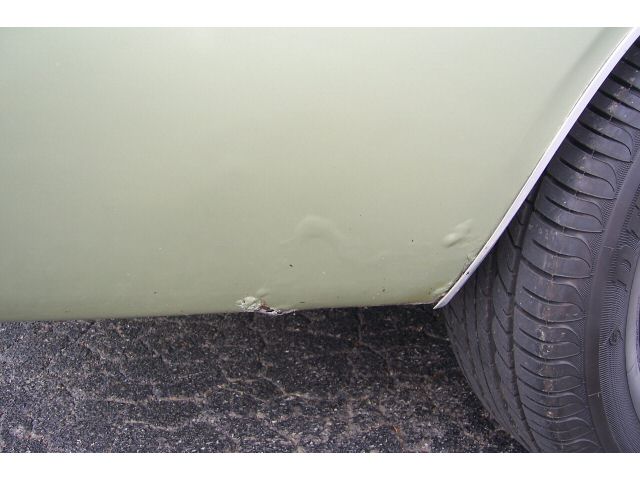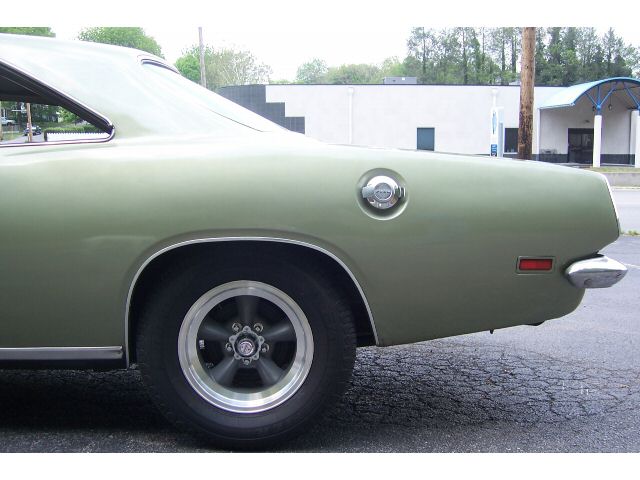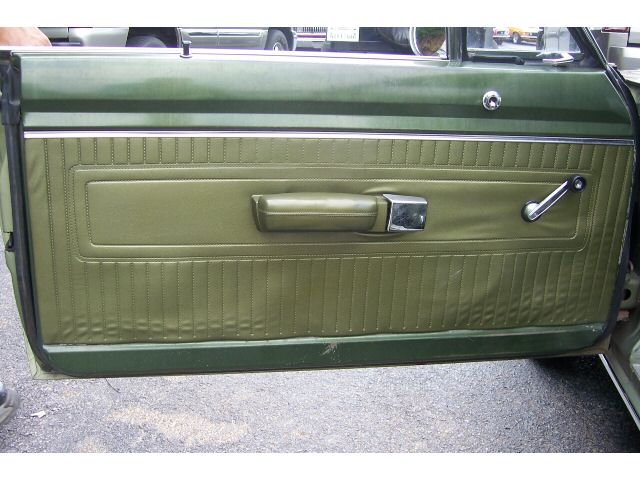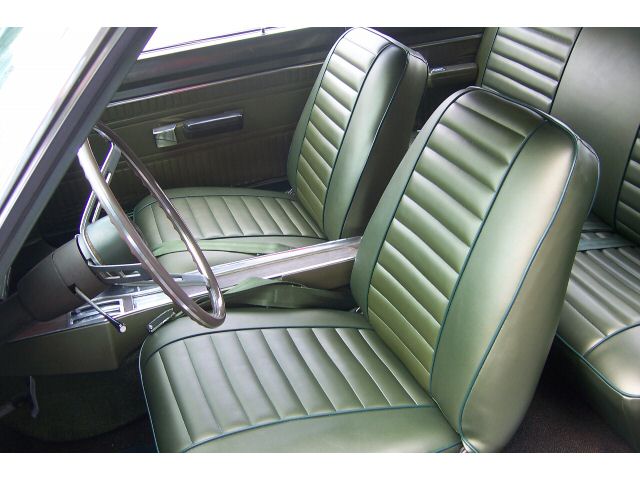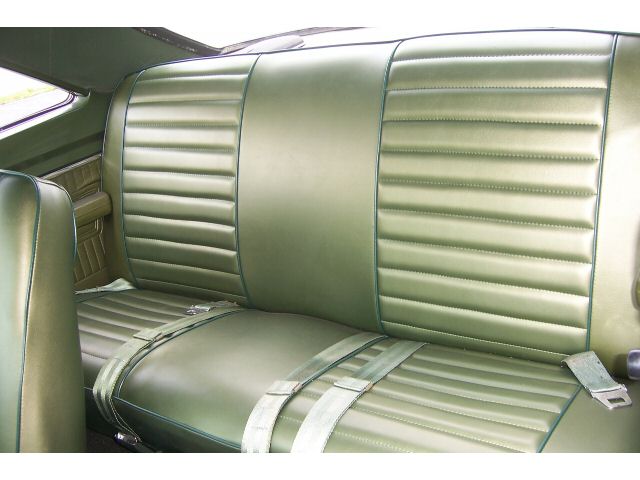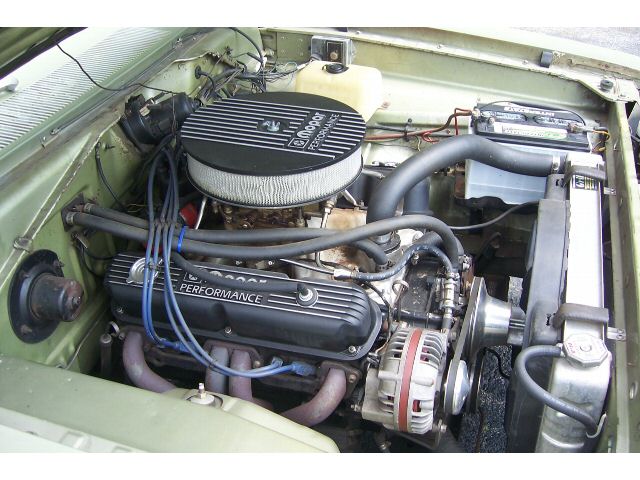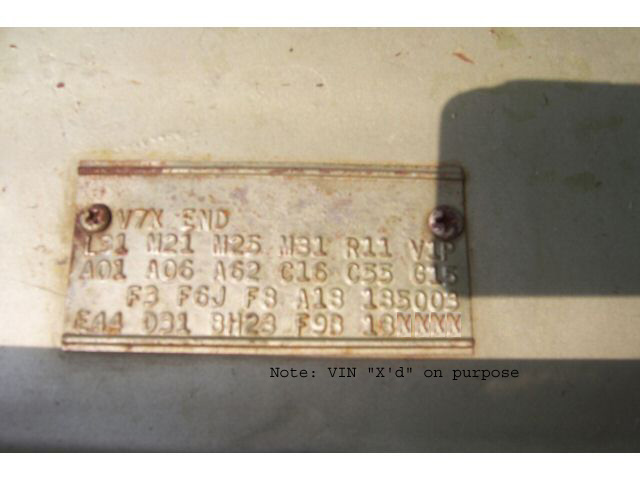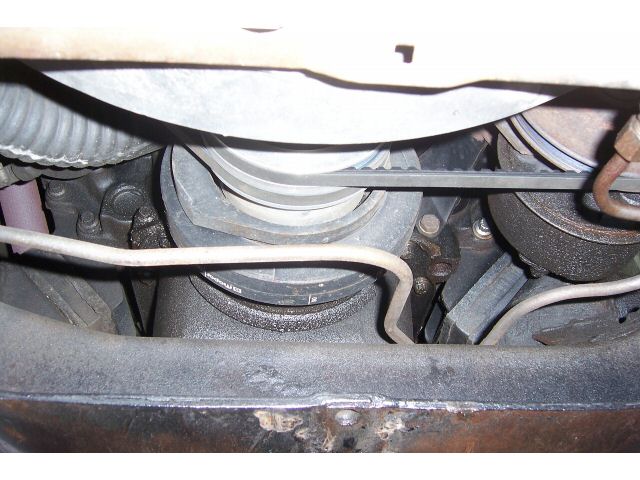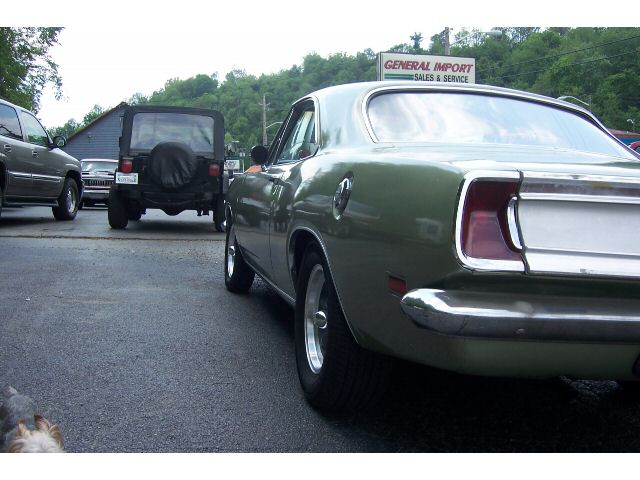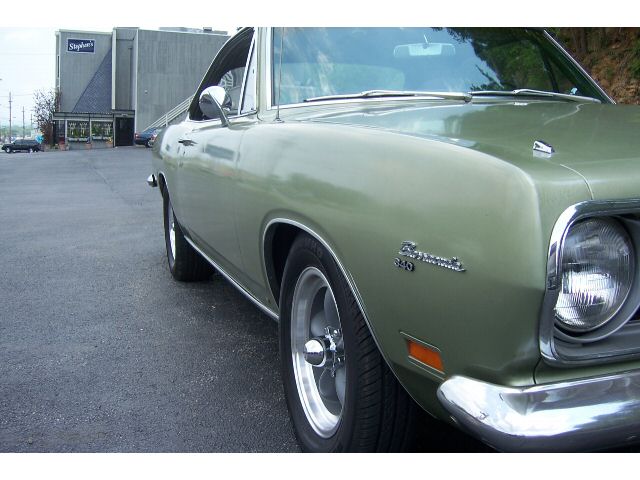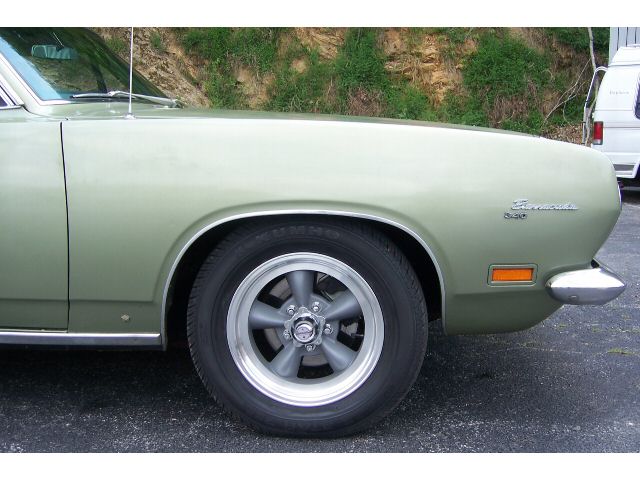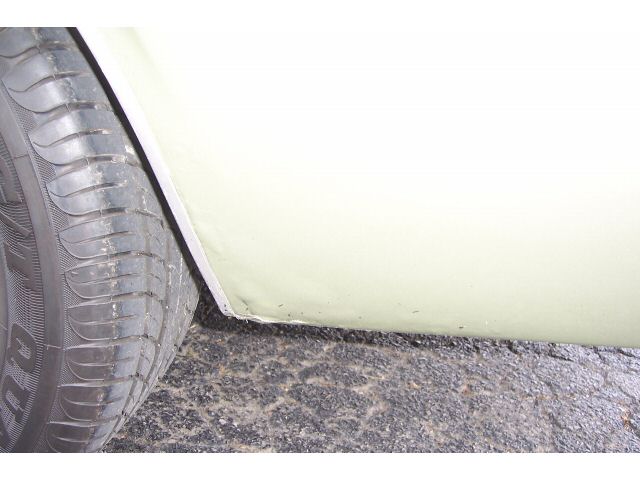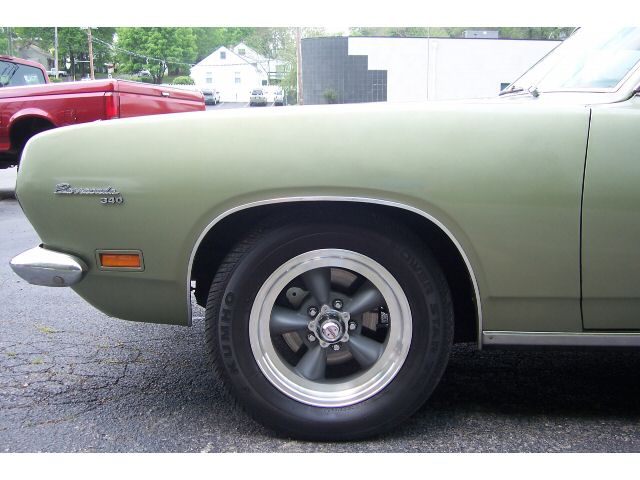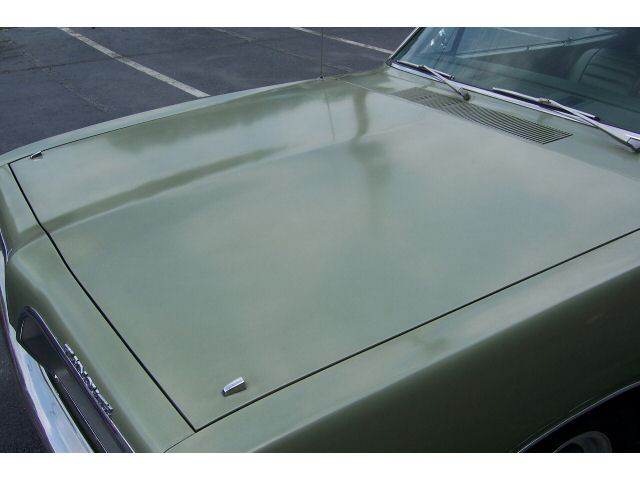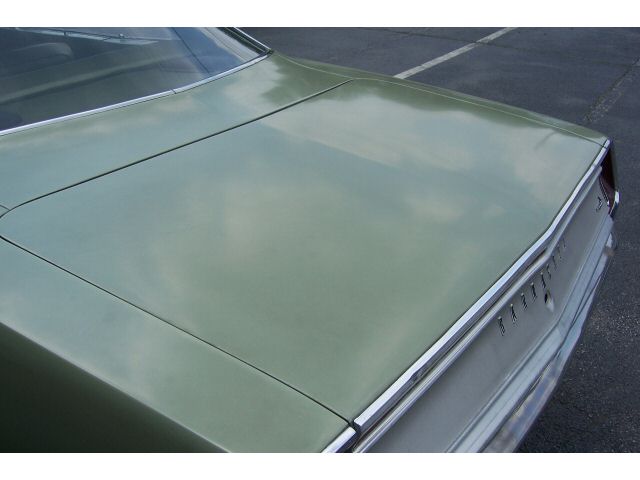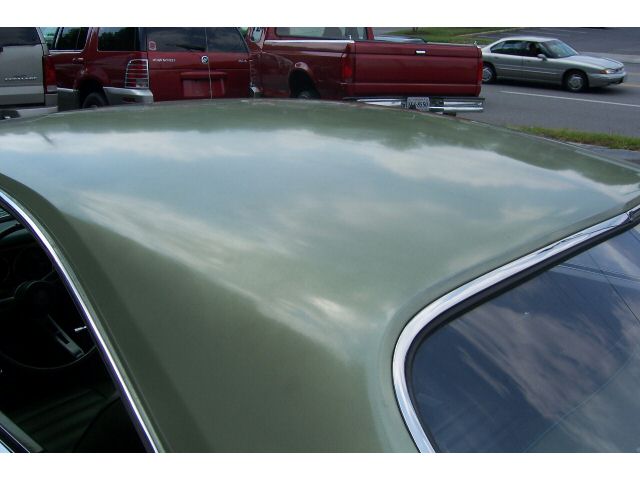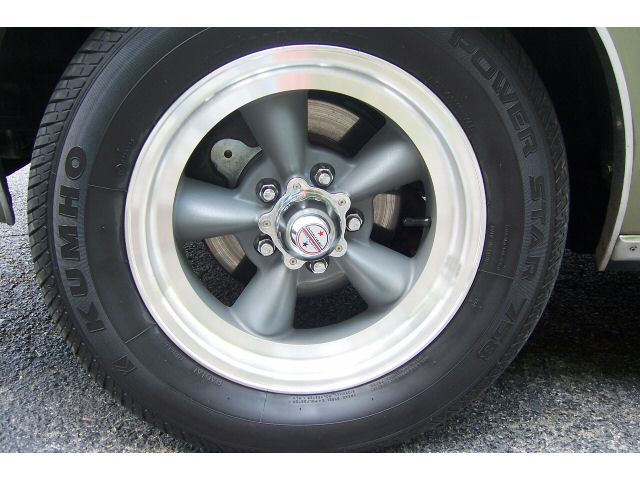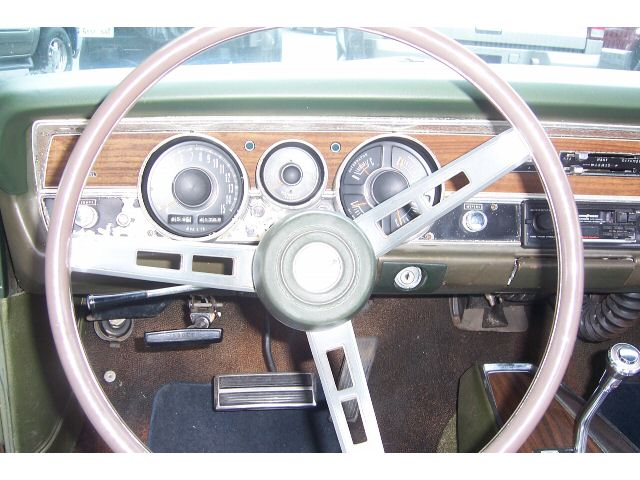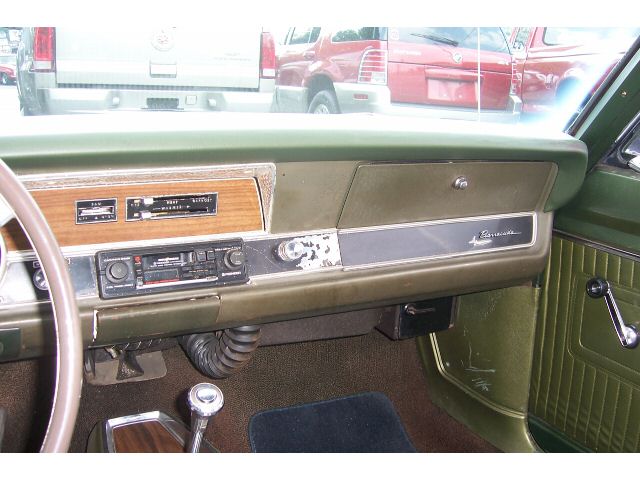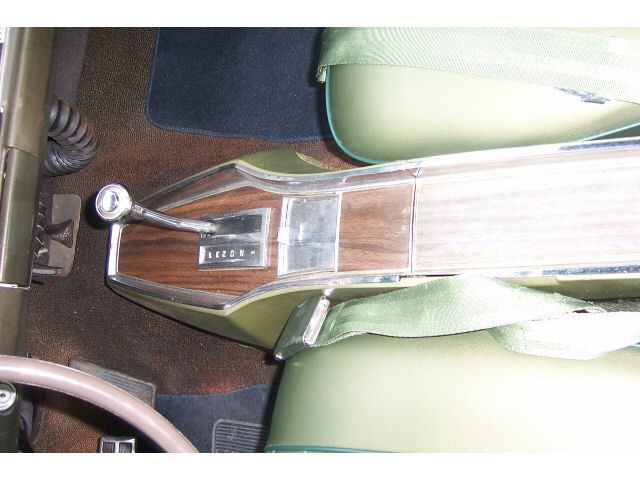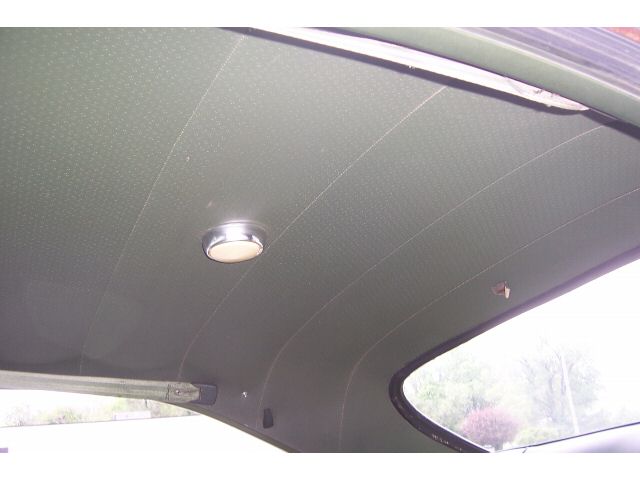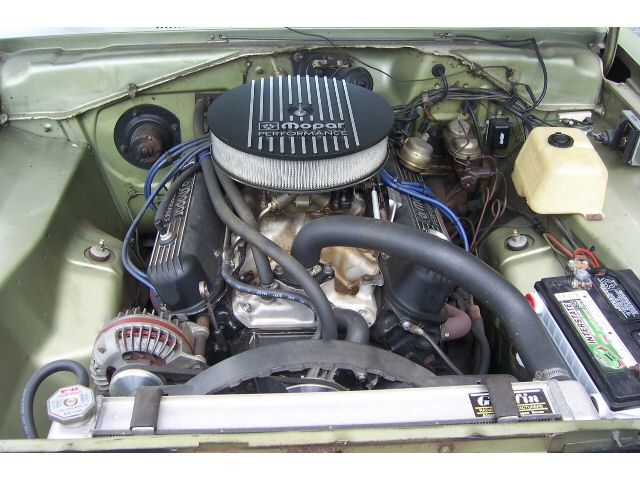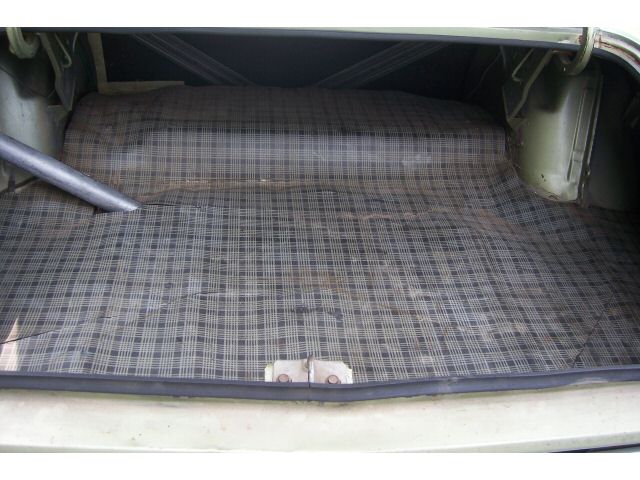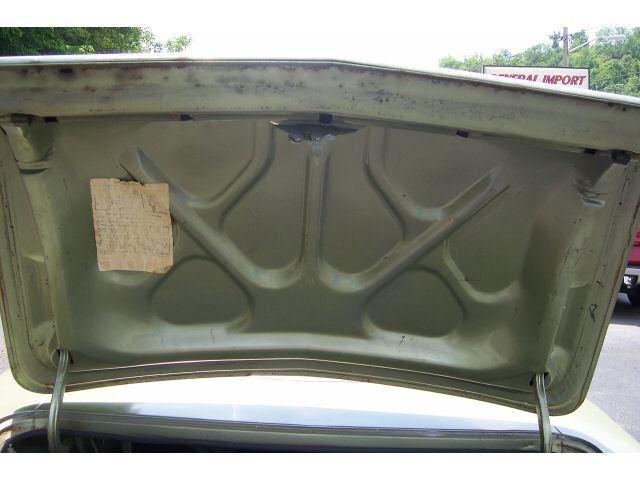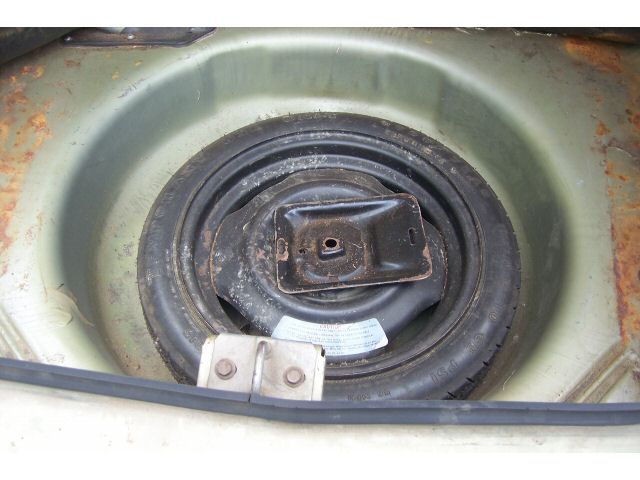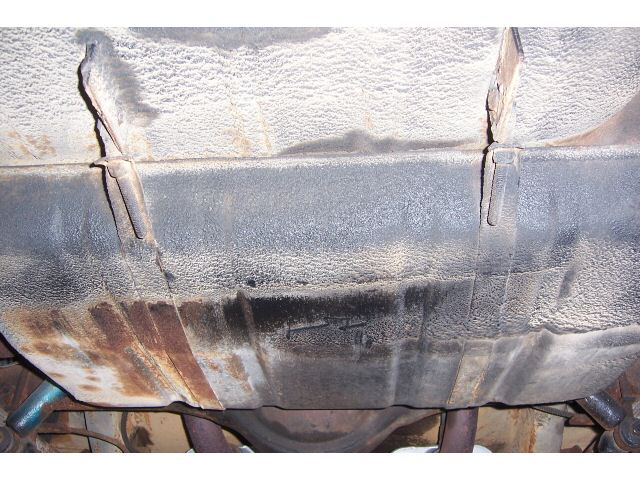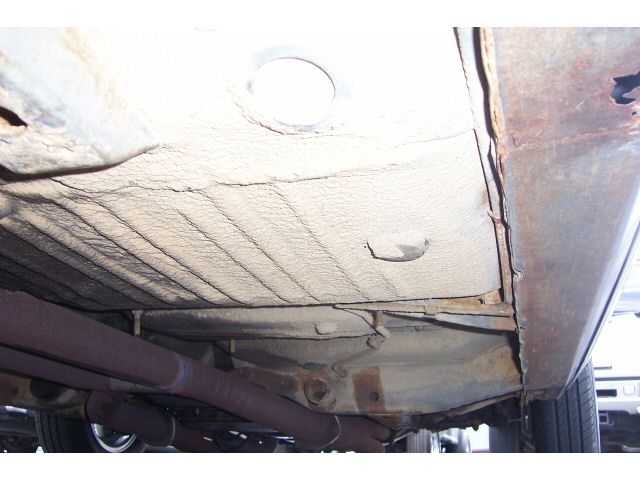 Fender tag:


V7X END
L31 M21 M25 M31 R11 V1P
A01 A06 A62 C16 C55 G15
       F3 F6J F8 A18 185003
E44 D31 BH23 F9B 18XXXXX

V7X = Black longitudinal paint accent stripe; END = end of codes

L31 = Hood-mounted Turn Signals; M21 = Drip Rail Mouldings; M25 = Body Sill Mouldings; M31 = Body Belt Mouldings; R11 = AM Radio; V1P = Yellow floral vinyl roof;

A01 = Light package - (Glove Box Lock, Courtesy Lamp, Reading and Dome Lamp, Glove Box Lamp, Cargo Compartment Lamp, Trunk Compartment Lamp, Hood/Fender Turn Signal Lamps, Rear Door Dome Lamp Switch, Ignition Switch Lamp with Timer, Headlamp-on Buzzer, Headlamp Switch Lamp with Timer); A06 = Sport Group (rallye dash, body sill mouldings, sports steering wheel); C16 = Console with woodgrain; C55 = Bucket seats; G15 = Tinted Windshield (only - not side windows);

F3 = Frost Green Metallic exterior paint; F6J = green vinyl seats with yellow and black floral inserts (mod interior), also yellow and black floral inserts on the door panels; F8 = Dark Green Interior paint (console, instrument panel), and dark green carpet; A18 = October 18, 1968 build date; 185003 = order number;

E44 = 318 2bbl engine (230hp); D31 = A904 3 speed Automatic Transmission (Torqueflite); BH = Barracuda High Price Class; 23 = 2 Door Hardtop; F9B = 318/1969/Built at Hamtramck, MI; 18XXXX = Sequence number.

More info about the car:
Engine that came with the car orginally? - 318
Engine in the car now - 360
Tranny that came orginally? - A904
Tranny in the car now? - 727
Original Exterior color? - F3 Frost Green Metallic
Interior bucket seat color - F6J Green vinyl bucket seats with mod (floral) inserts
Other good stuff about this Mod Top Barracuda from the Ebay page:

This is a original MOD TOP CAR!! This is 1 OF 937 ever BUILT!! A rare fine indeed!! The car was originally a 318 V8 car, however it now has a completely rebulit 360 V*/ 4bbl. It is also BALANCED & BLUEPRINTED & SUPER STRONG & FAST(THIS CAR IS NO JOKE!!). It has a 727 Transmission w/ switch kit. The rear end has 3:91 gears & is a SURE GRIP REAR END. The wheels are new Torque Trust with the big bolt pattern and new tires with only 50 miles on them. The car also has front disc brakes. The interior is in great shape with NEW FRONT & BACK SEATS. The dash is the RALLYE DASH W/ ECO GAUGES(ALL THE GAUGES WORK ALSO). It is a center console automatic car. The floor pans & trunk pan is solid as a rock. The paint job is in good shape, but not show condition(A GOOD 10 FOOTER). It also has a Griffet Alum. Radiator, Underdrive Pulleys, Electronic Igition, Flow Master Exhaust W/ H Pipe. The car also has the Original Fender Tag, Build Sheet & Window Sticker. THIS IS A RARE RIDE & A GREAT INVESTMENT WITH SO FEW EVER BUILT!!
ORIGINAL MOD TOP CAR! 1 OF ONLY 937 BUILT!!!
WITH BUILD SHEET & BILL OF SALE
NEW TORQUE THRUST WHEELS & TIRES
727 TRANSMISSION W/ SHIFT KIT/ 3:91 SURE GRIP REAR END
RALLYE GAUGE PACKAGE. EVERYTHING FUNCTIONS!!
360 NEW MOTOR. BALANCED & BLUEPRINTED
DISC BRAKE CAR
---

Go back to the Mod Registry Info Page!
Last updated 10/5/2007 2:11:25 PM