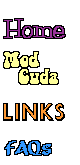 Mod Top #95
Brian Burbank in California has a 1969 LS23 Dart GTS hardtop: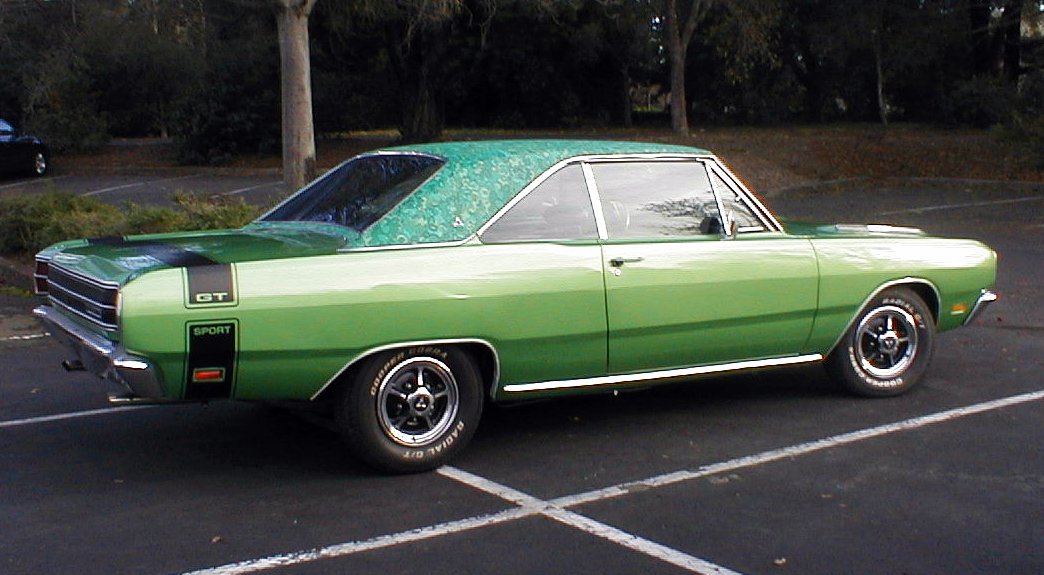 Fender tag:


M25 N85 R11 V1H V8X EN1
C16 C55 G33 J25 L31 M21
     F6 P6X X9 612 231480
E63 D32 LS23 H9B 41XXXX


M25 = Body Sill Mouldings; N85 = Tachometer; R11 = AM Radio; V1H = Green/blue floral vinyl roof for Darts/Coronets; V8X = Black transverse tape sport stripe; EN1 = end of codes

C16 = Console with woodgrain; C55 = Bucket seats; G33 = Driver's side remote mirror; J25 = 3 speed variable windshield wipers; L31 = Hood-mounted Turn Signals; M21 = Drip Rail Mouldings;

F6 = Bright Green Metallic exterior paint; P6X = Premium trim grade bucket seats, Black; X9 = Black Interior paint (console, instrument panel), and black carpet; 612 = June 12, 1969 build date; 231480 = order number;

E63 = 383 4bbl engine (330hp); D32 = A727 3 speed Automatic Transmission (Torqueflite); LS = Dodge Special Price Class; 23 = 2 Door Hardtop; H9B = 383/1969/Built at Hamtramck, MI; 41XXXX = Sequence number.

More info about the car:
Engine that came with the car orginally? - 383
Engine in the car now - 383
Tranny that came orginally? - Auto
Tranny in the car now? - Auto
Original Exterior color? - F6 Bright Green Metallic
Interior bucket seat color - P6X Black Bucket seats
Other good stuff about this Floral Top Dart:

A previous owner said, "The car was advertised in Mopar Collectors Guide back in 2004. I was one of the many that called but the owner decided to keep it at the time. Well I pestered him on and off and finally 3 years later I was able to buy the car. It's a rough project but will be very, very cool when she's brought back to life! "


---

Go back to the Mod Registry Info Page!
Last updated 1/26/2017 4:42:15 PM