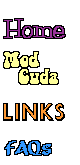 Mod Top #91
Bruce Switzer in Louisiana has a W1 Alpine White 1969 Barracuda 318/904 ModTop purchased off Ebay. There are no other W1 Alpine White Barracuda Mod Tops in my Mod Top registry! That doesn't mean there aren't any more, but it is quite rare. There are a few W1 Alpine White Mod Top Satellites, but this is the only W1 Mod Top Barracuda. Bruce plans to do a complete restoration.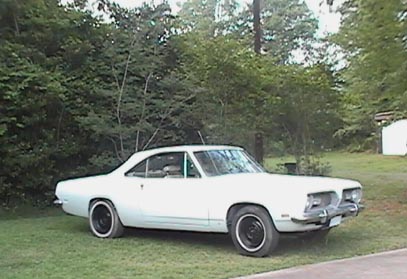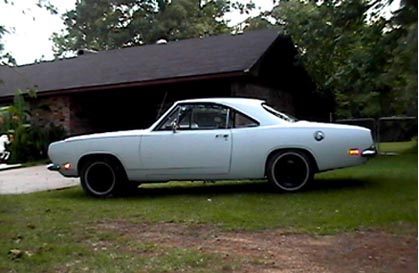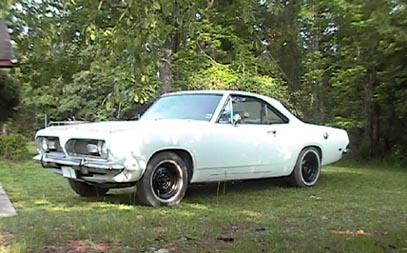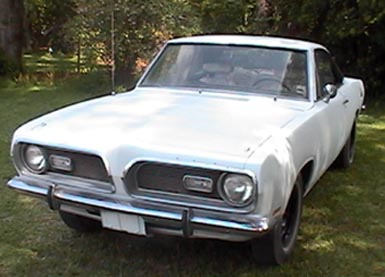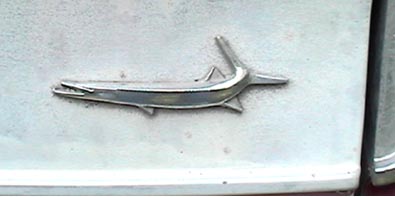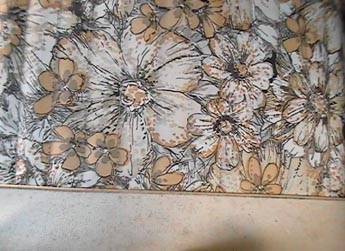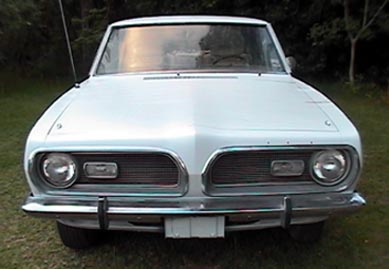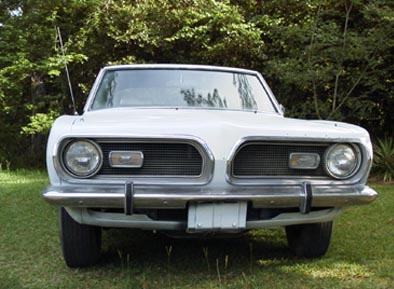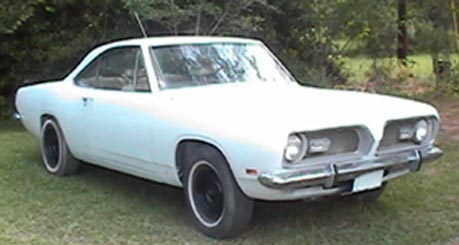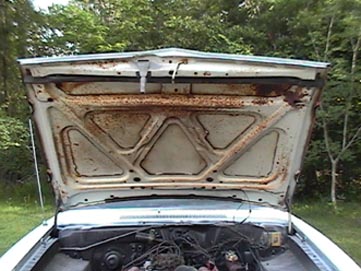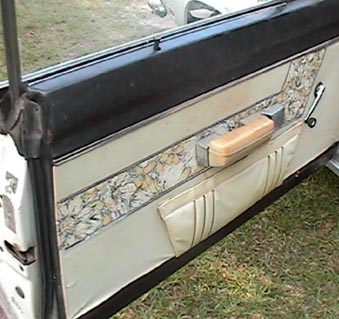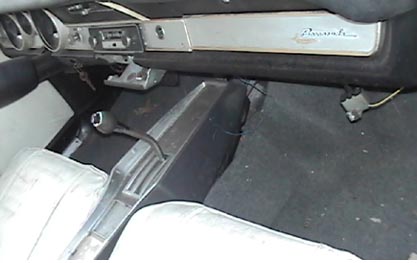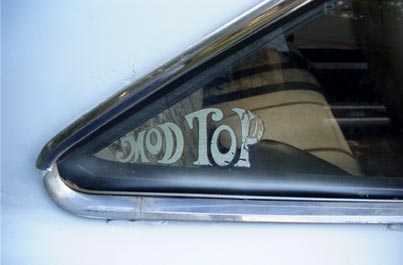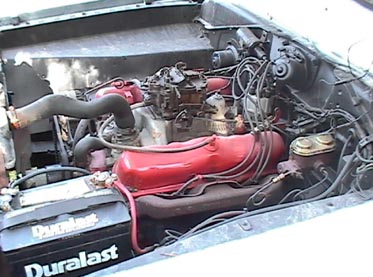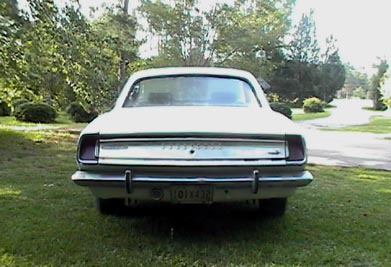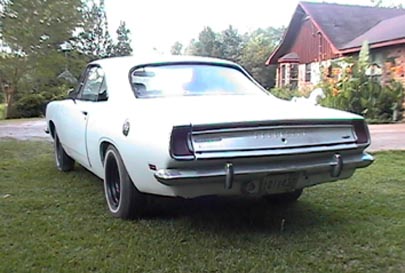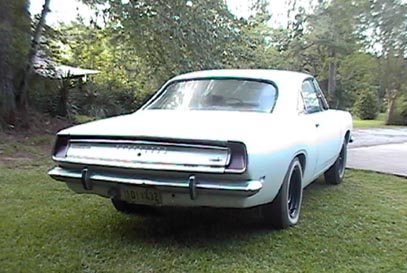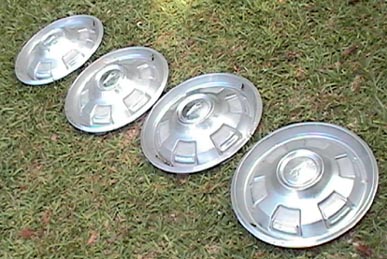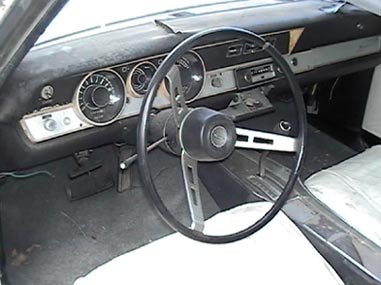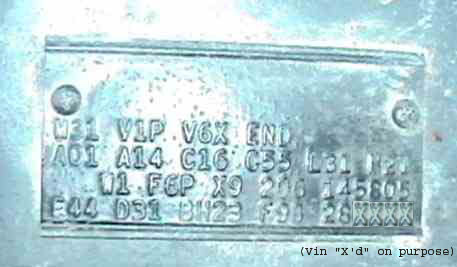 The Fender Tag:


M31 V1P V6X END
A01 A14 C16 C55 L31 M21
   W1 F6P X9 206 145805
E44 D31 BH23 F9B 28xxxx


M31 = Body Belt Mouldings; V1P = Yellow floral vinyl roof; V6X = Black longitudinal tape sport stripe; END = end of codes

A01 = Light Package; A14 - Spring Special Package with Vinyl Roof (Sport Stripes, Vinyl Roof, Light Group, Front and Rear Bumper Guards, Deep Dish Wheel Covers, White Wall Tires); C16 = Console with woodgrain; C55 = Bucket seats; L31 Fender/hood mounted turn signals; M21 = Drip Rail Mouldings

W1 = Alpine White exterior paint; F6P = Yellow vinyl seats with yellow and black floral inserts (mod interior), also yellow and black floral inserts on the door panels; X9 = Black Interior paint (console, instrument panel), and black carpet; 206 = February 6, 1969 build date; 145805 = order number

E44 = 318 2bbl engine (230hp); D31 = A904 3 speed Automatic Transmission (Torqueflite); BH = Barracuda High Price Class; 23 = 2 Door Hardtop; F9B = 318/1969/Built at Hamtramck, MI; 28XXXX = Sequence number.
---

Go back to the Mod Registry Info Page!
Last updated 6/9/2006 10:44:12 AM