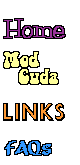 Mod Top #89
Douglass Miller in British Columbia has a friend with a 1969 F5 318/4-speed (!) Barracuda ModTop

Fender tag info:


M31 R11 V1P V7X END
A01 C55 G15 G33 L31 M21
 F5 F6J F8 814 066291
E44 D21 BH23  F9B 10XXXX

M31 = Body Belt Mouldings (under the side windows); R11 = Music Master AM Radio (2 Watt); V1P = Yellow floral vinyl roof; V7X = Black longitudinal accent stripe; END = end of codes

A01 = Light package (glove box lamp, etc); C55 = Bucket seats; G15 = Tinted windshield; G33 = Driver's side remotely-operated side mirror, chrome; L31 = Hood mounted turn signals; M21 = Drip Rail Mouldings

F5 = Limelight Metallic exterior paint; F6J = Green vinyl seats with yellow and black floral inserts (mod interior), also yellow and black floral inserts on the door panels; F8 = Dark Green Interior paint (console, instrument panel); 814 = August 14, 1968 build date; 066291 = order number

E44 = 318 engine (230hp); D21 = A833 4 speed manual trans floor shift; BH = Barracuda High Price Class; 23 = 2 Door Hardtop; F9B = 318/1969/Built at Hamtramck, MI; 10XXXX = Sequence number.

More info about the car:
Engine that came with the car orginally? - 318
Engine in the car now - orig 318
Tranny that came orginally? - 4 speed
Tranny in the car now? - 4 speed
Original Exterior color? - F8 Ivy Green Metallic [note: but fender tag says F5 Limelight]
Interior seat color - F6J Green vinyl bucket seats with mod (floral) inserts
Doug says this about his ModTop:
"The car belongs to a friend"



Go back to the Mod Registry Info Page!
Last updated 3/31/2006 10:02:10 AM