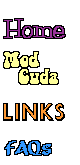 Mod Top #86
Brian Johnson in Minnesota has a 1969 WM23 SuperBee Hardtop Floral Top

Pictures updated 05/26/16: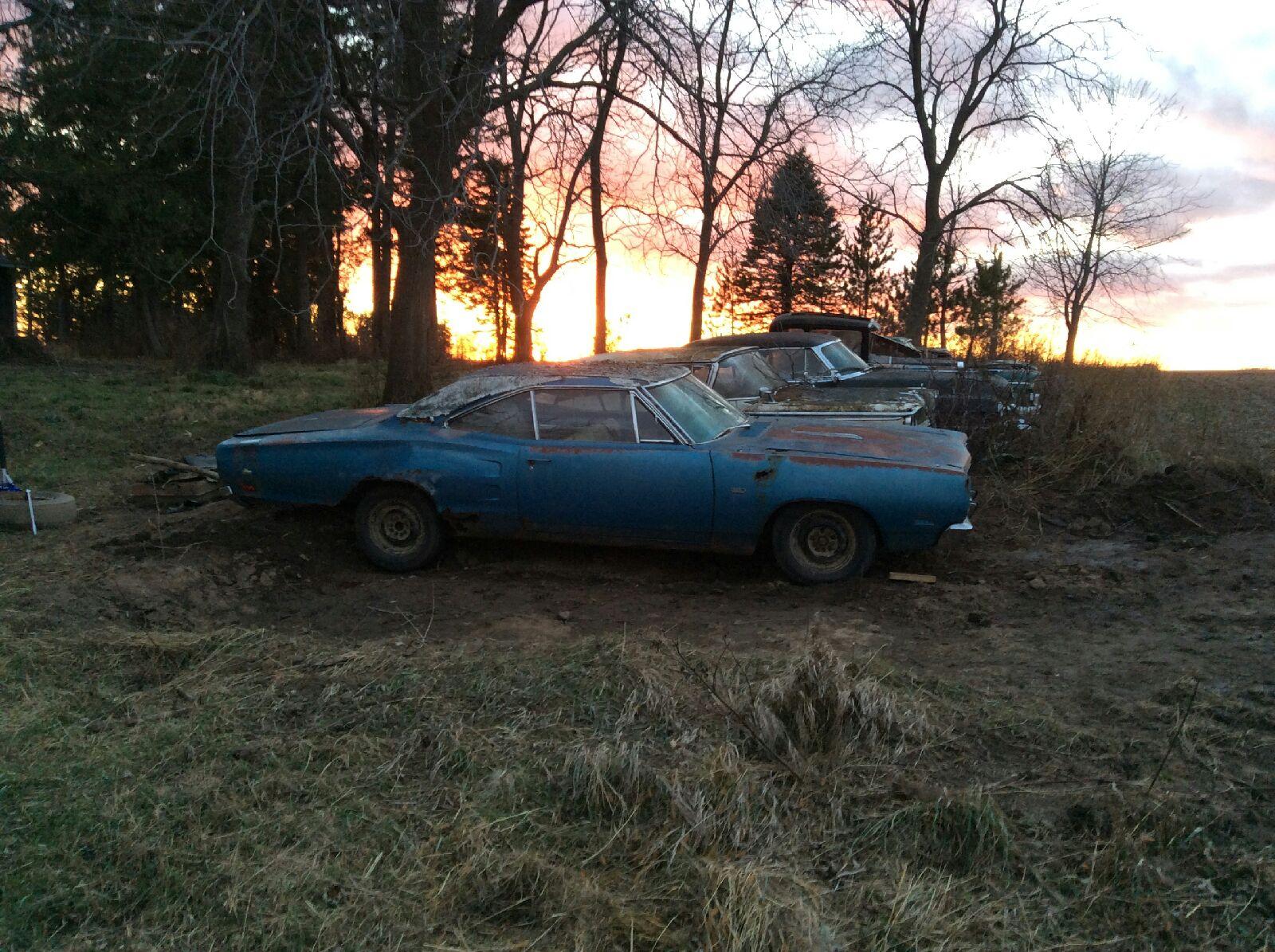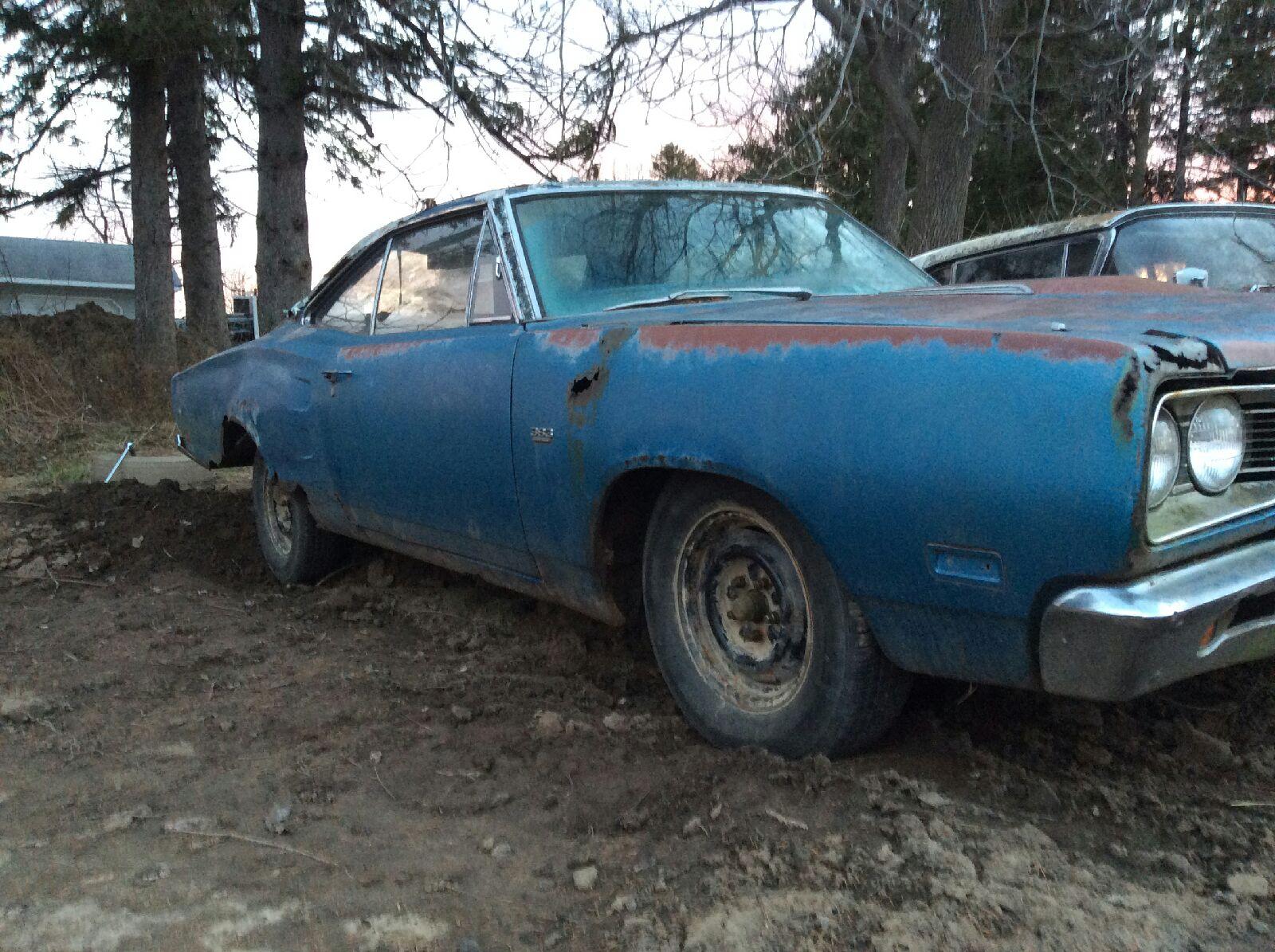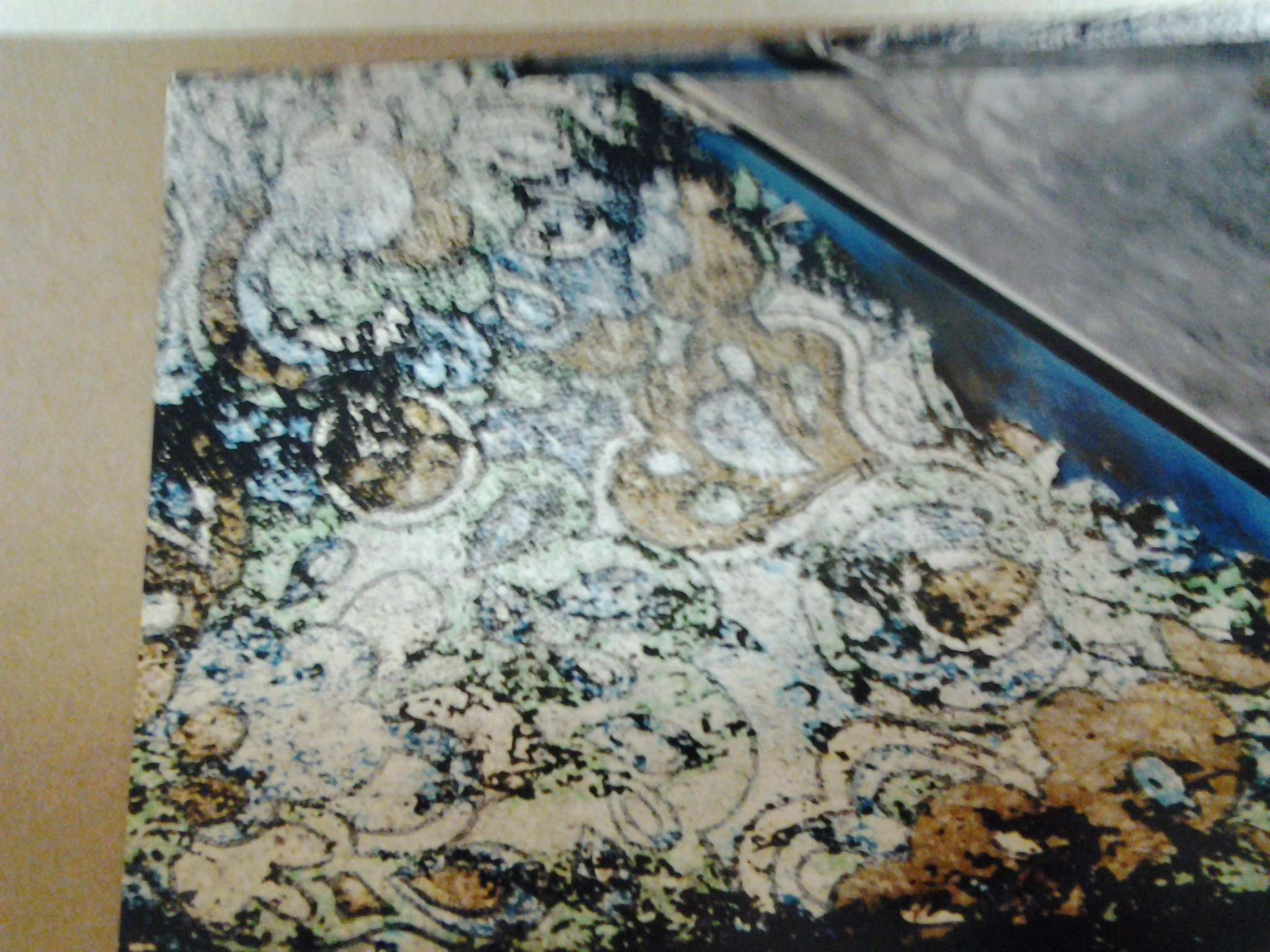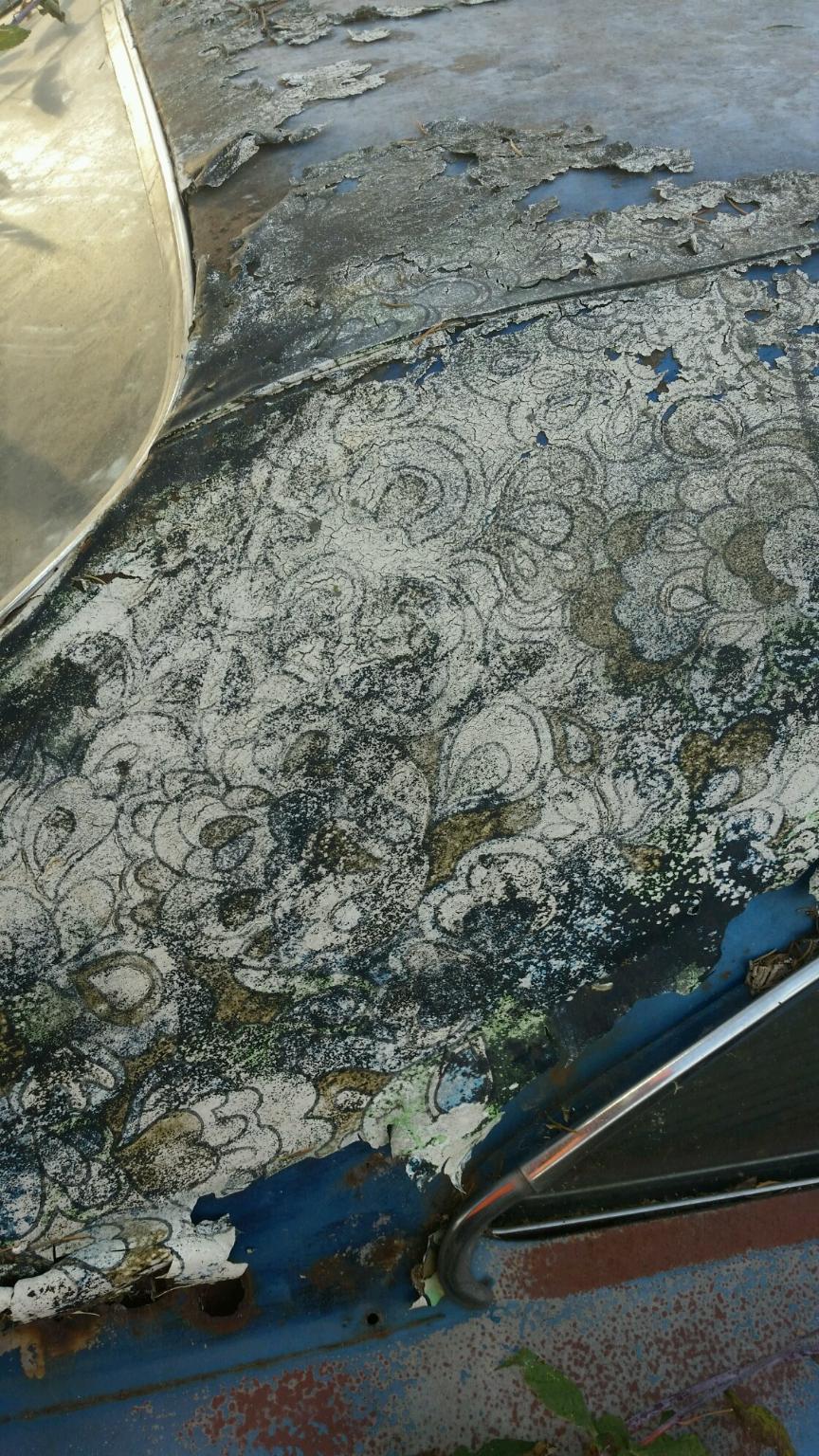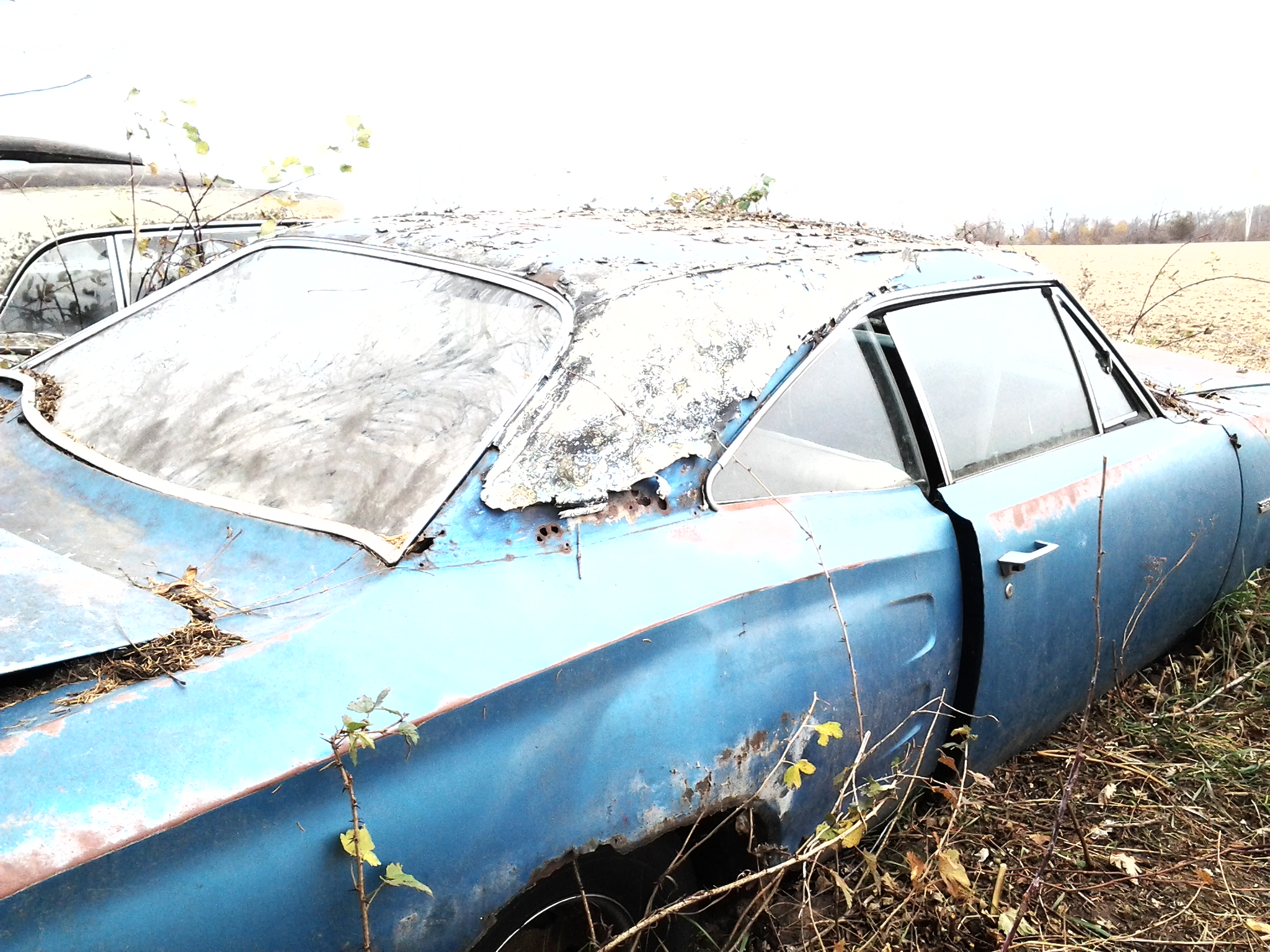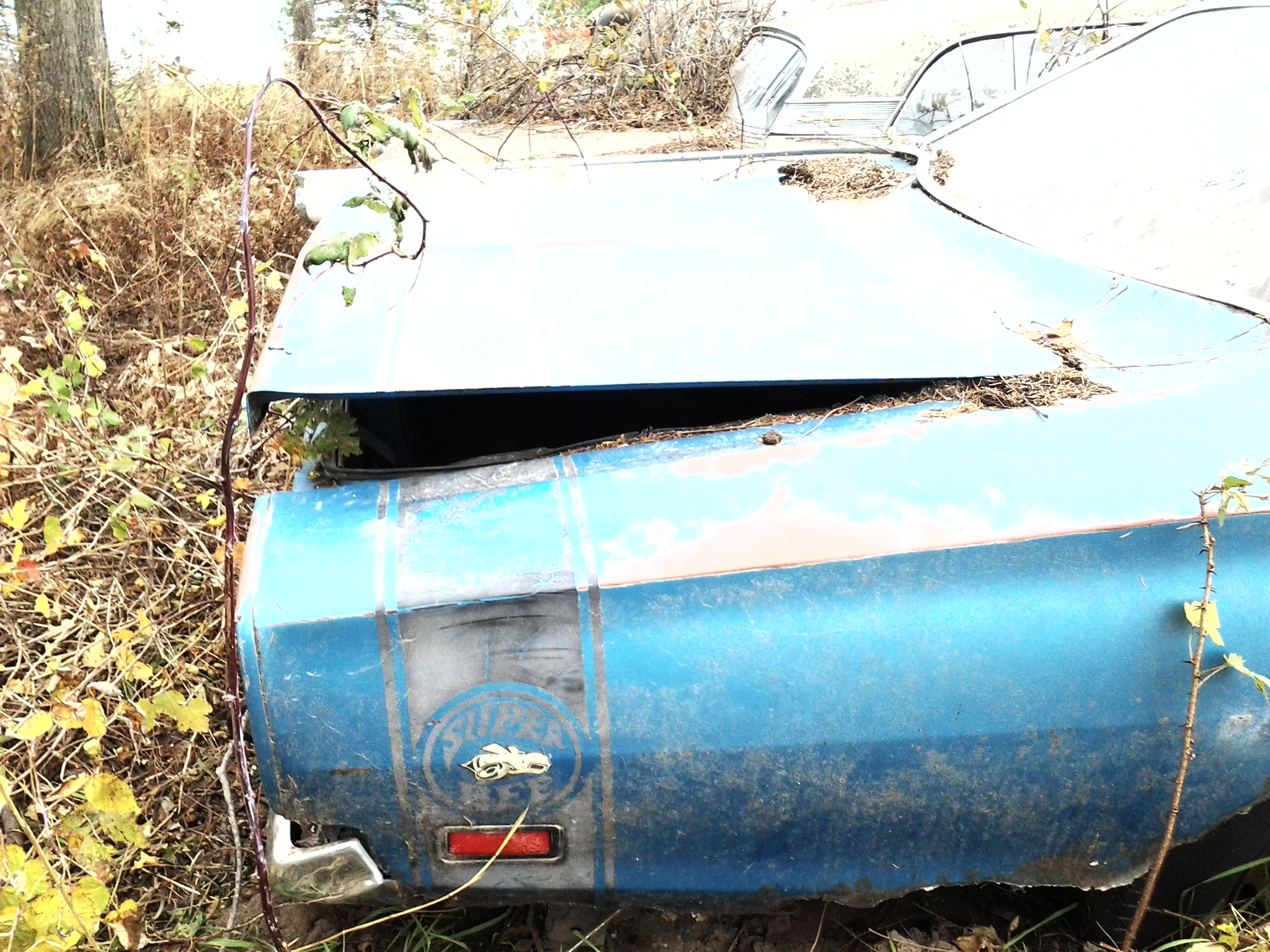 Additional picture, updated 6/10/16, taken approximately 1972: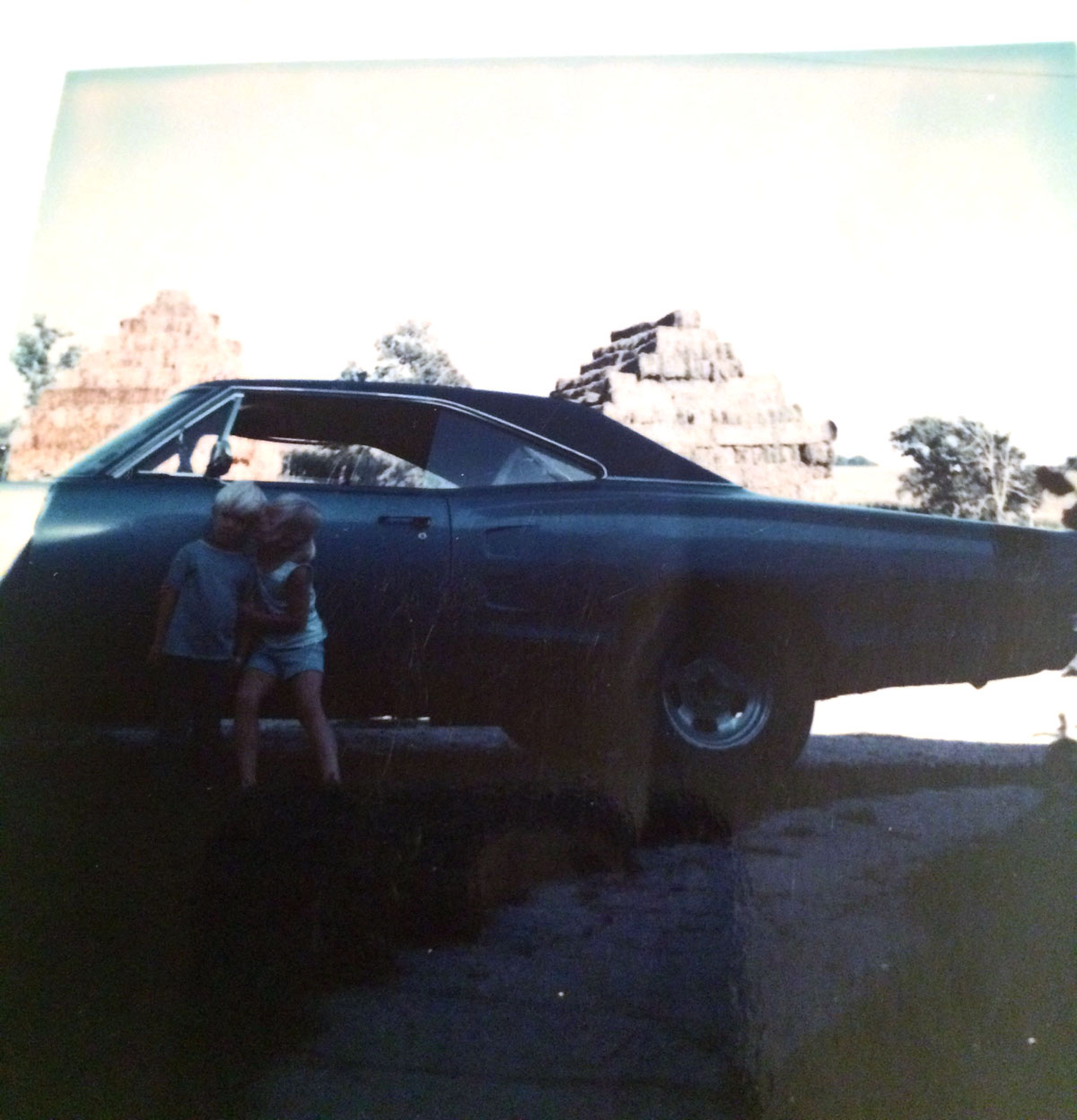 More info about this Floral Tpp car, updated 5/26/16:

Engine that came with the car orginally? - 383 magnum
Engine in the car now - 383magnum
Tranny that came orginally? - auto 727?
Tranny in the car now? - auto 727?
Exterior color now? - B5 /with black bee stripe over trunk
New Interior Color: white bench with blue carpet / H4C
More info, updated 5/26/16: [Brian's Dad, Ralph] "purchased this car in Hastings,Mn. on a used car lot around 1973 or74. This car has a 383 magnum automatic probably a 727 with sure grip rear end. the car had a black sprayed on roof when bought after the car was parked and sat for years the black top weathered off to expose a floral top. this vehicle was manufactured 8-1-1968, on your site I have not seen a pattern or color similair to this floral top"
Additional information from Brian's Dad, Ralph, added 6/10/16: "It was manufactured 8-01-1968.I'm still trying to back track for info.I have a picture taken about 1972 of this car with a painted black top,the way I purchased it [see picture above].we didn't realize till a few years ago ,after the black started to weather away that it was a floral top bee.The paint that was on the top was like a medium truck bed liner spray,I never thought anything about it at the time.I believe this vehicle was pulled off the end of the production line and fitted with a floral top to see what it would look like, then conseqently painted over and send out to a buyer,or maybe someone at the factory bought it cheap because of the painted top.whatever that paint was it was exstremely tought because it took approximatly 35 years of minnesota weather sitting on the north side of a row of pine tree wind break on the farm to show the floral top. Ithink it is a numbers matching car.I have verified the body numbers are matching,and I never changed any running gear.It has disc brakes up front and drums in the rear.it is a 383 magnum auto (probably 727) it has a sure grip rear end.the floor pans are all bad but surprisingly the front interior and dash seem to in very good condition. this car has a white vinyl interior bench seat ,it has the bulge hood,fender indicator lites(turn signal). and front fender markers.black bee stripe on trunk/fenders."
Brian said this originally in 2006 about his ModTop:
"I have a 1969 Superbee Hardtop with 383 4BBL "ModTop" that my father bought in the early 1970's from a used car dealer. The dealer was having trouble selling the car with the Flower top on it so he painted the Mod Top black. My father bought the car not knowing that a Mod top was underneath the black paint. It was not until the sun started to fade the paint, a few years down the road, did he discover that it had a Mod top.

The car is all original but in need of total and complete restoration. It sat in a farm field for 15 years until last year when I put it in a garage.

I have only come to realize that this car is rare (1 of 18 built) recently. "



Go back to the Mod Registry Info Page!
Last updated 6/10/2016 11:13:39 AM