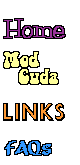 Mod Top #77
Gary Casagranda in Wisconsin has a Y2 1969 Barracuda 318/904 ModTop

These pictures were taken by Andy440 on Father's Day 2005 at the Dodge Country show in Appleton, Wisconsin. Andy reports that the original faded vinyl top was in the trunk.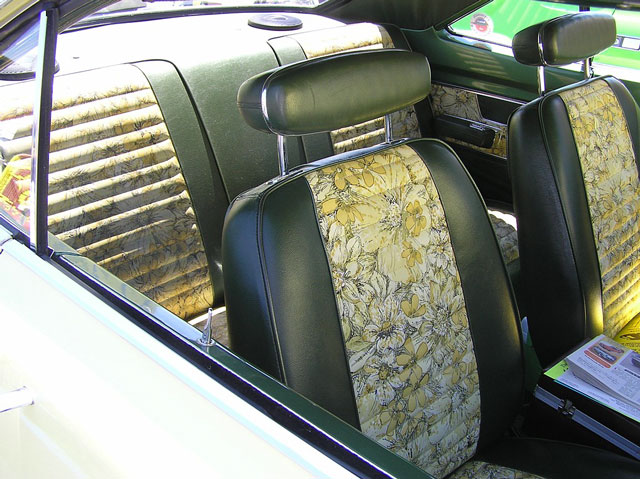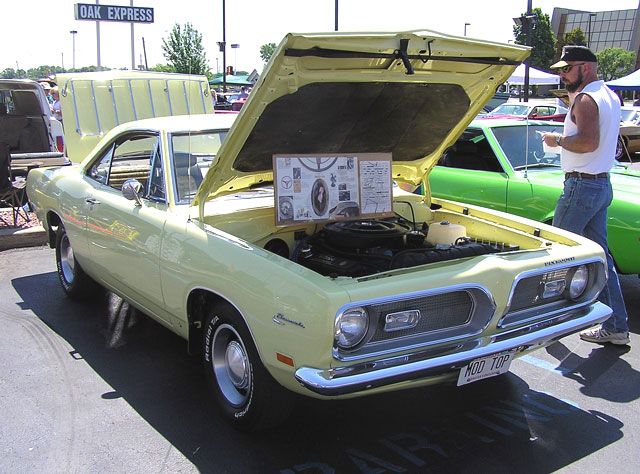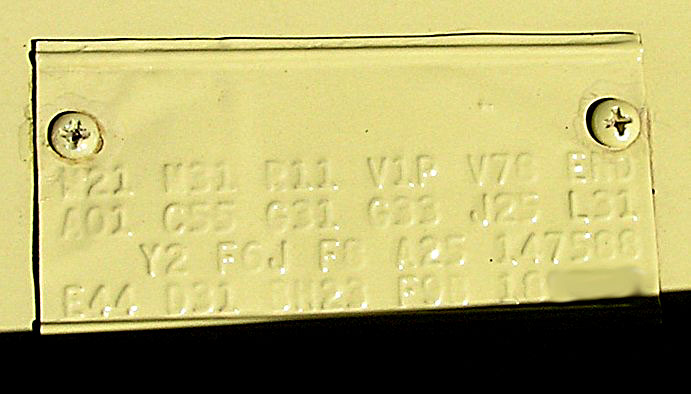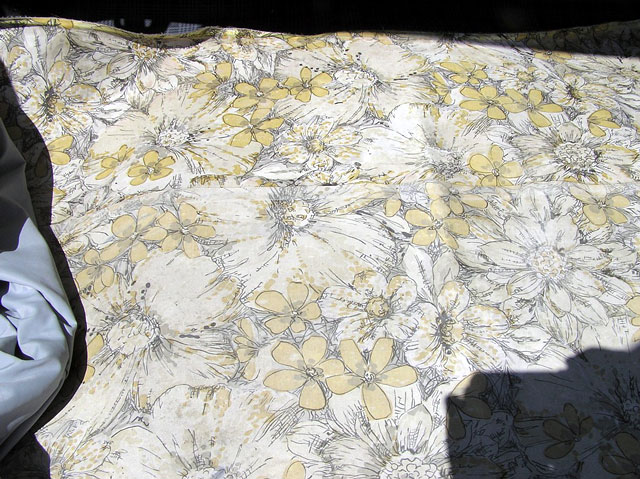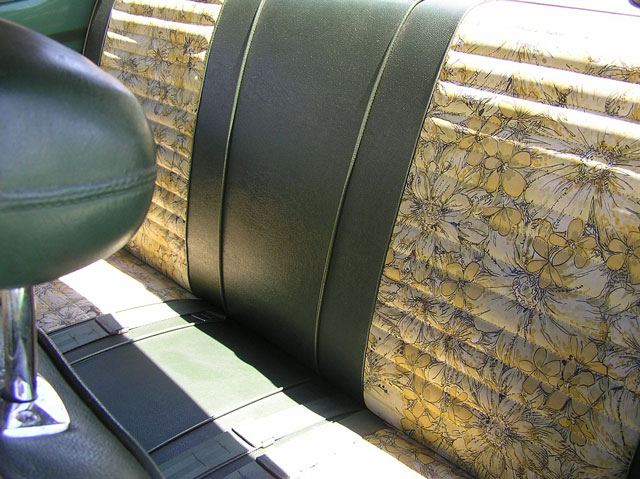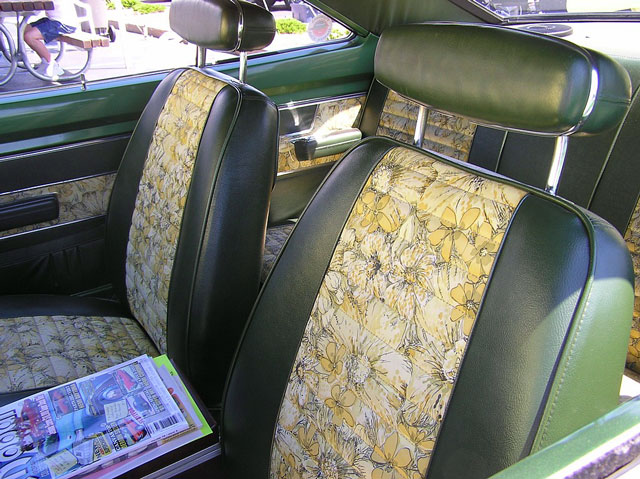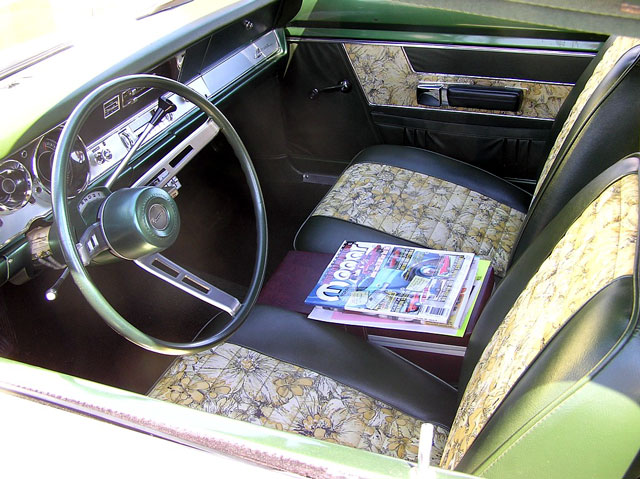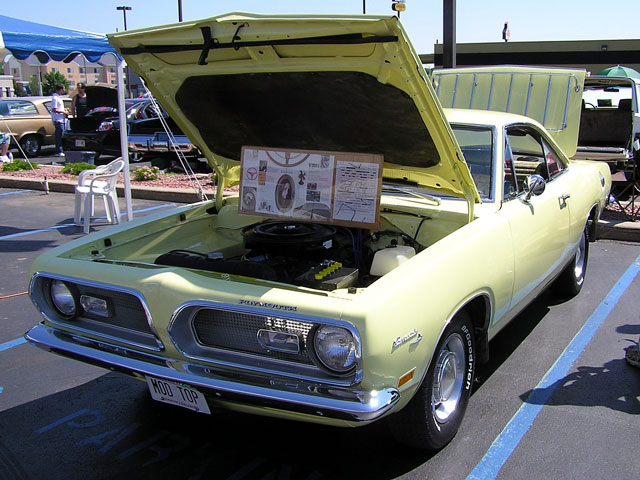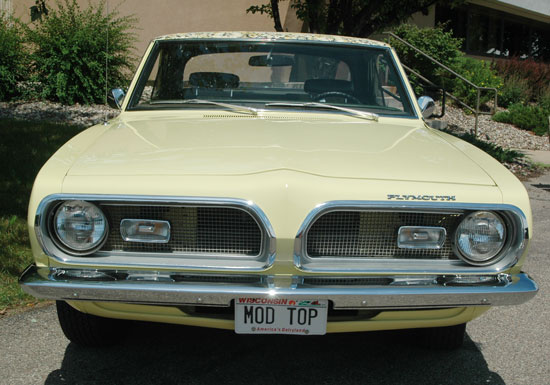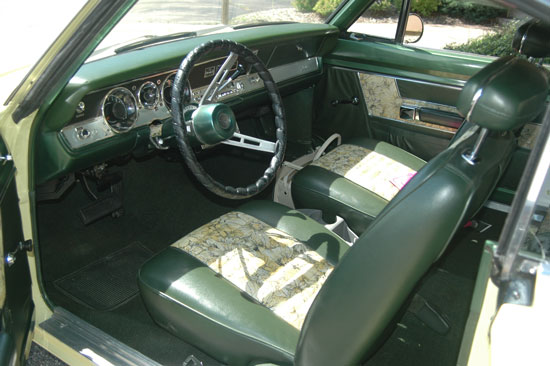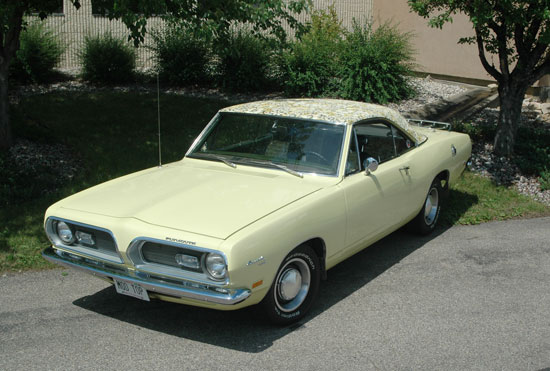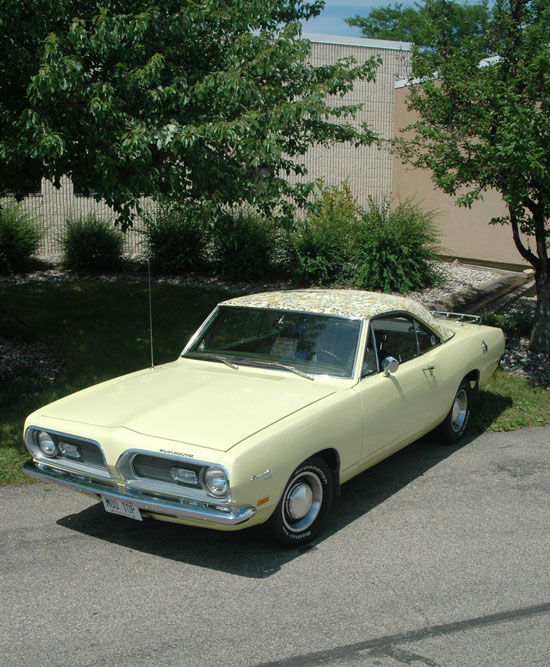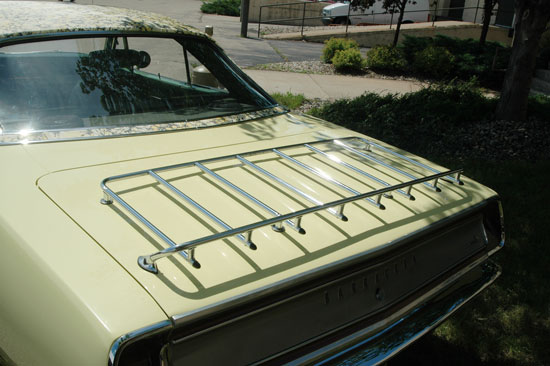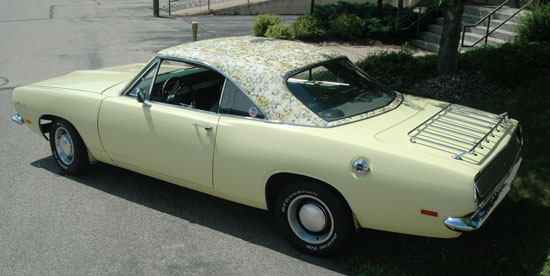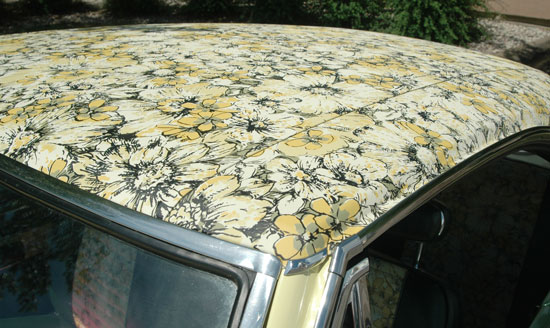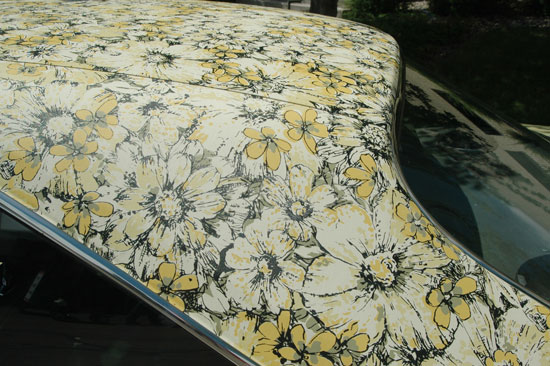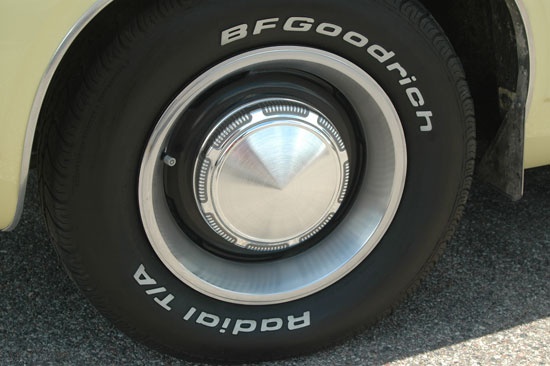 The Fender Tag:


M21 M31 R11 V1P V78 END
A01 C55 G31 G33 J25 L31
 Y2 F6J F8 A25 147588
E44 D31 BH23 F9B 18XXXX


M21 = Drip Rail Mouldings (above side windows); M31 = Body Belt Mouldings; R11 = Music Master AM Radio (2 Watt); V1P = Yellow floral vinyl roof; V78 = Delete accent stripe; END = end of codes

A01 = Light Package; C55 = Bucket seats; G31 = Passenger's Side manual mirror, chrome; G33 = Driver's side remote mirror; J25 = 3 speed variable wipers; L31 = Fender/hood mounted turn signals;

Y2 = Sunfire Yellow exterior paint; F6J = Green vinyl seats with yellow and black floral inserts (mod interior), also yellow and black floral inserts on the door panels; F8 = Dark Green Interior paint (console, instrument panel), and black carpet; A25 = October 25, 1968 build date; 147588 = order number

E44 = 318 2bbl engine (230hp); D31 = A904 3 speed Automatic Transmission (Torqueflite); BH = Barracuda High Price Class; 23 = 2 Door Hardtop; F9B = 318/1969/Built at Hamtramck, MI; 18XXXXX = Sequence number.
---

Go back to the Mod Registry Info Page!
Last updated 2/22/2013 3:03:37 PM