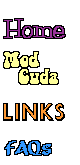 Mod Top #70
Michael in Washington has a '69 Barracuda 340/automatic Mod Top with 54,000 original miles.

More info about the car:
Engine that came with the car orginally? - 340
Tranny that came orginally? - AT
Original Exterior color? - F3 Frost Green Metallic
Interior color - F6P Yellow vinyl with mod (floral) inserts

Notes from Michael:

"54,000 original miles My uncle bought it in 1970 for my grandma. The original owner bought it, made one payment and left town with the car. We have all the original paper work including the payment book with only one stub toren out. The guy slid the rear quarter into a telephone pole and smashed it. My uncle got the car out of an impound yard for just the towing fees."
---

Go back to the Mod Registry Info Page!
Last updated 8/6/05 3:44:00 PM