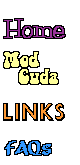 Mod Top #69
Michel Dandurand in Québec, Canada has a 1969 Barracuda 318/904 ModTop

The Fender Tag:


END
L31  M21  M31  R11 V1P V7X
A01  A04 C16  C55  G33  J25
     Y3  F6P   X9   906   051210
E44  D31  BH23  F98  XXXXXX

END = end of codes

L31 = Hood-mounted Turn Signal Lights; M21 = Drip Rail Mouldings; M31 = Body Belt Mouldings (under the side windows); R11 = Music Master Radio (2 Watt); V1P = Yellow floral vinyl roof; V7X = Black longitudinal accent stripe

A01 = Light Group (interior lamps); A04 = Basic Group (power brakes, Driver's side remote mirror); C16 = Console with woodgrain; C55 = Bucket seats; G33 = Driver's Side remote mirror; J25 = 3-speed variable windshield wipers

Y3 = Yellow Gold exterior paint; F6P = Yellow vinyl seats with yellow and black floral inserts (mod interior), also yellow and black floral inserts on the door panels; X9 = black Interior paint (console, instrument panel), and black carpet; 906 = September 6, 1968 build date. 051210 = order number

E44 = 318 2bbl engine (230hp); D31 = A904 3 speed Automatic Transmission (Torqueflite); BH = Barracuda High Price Class; 23 = 2 Door Hardtop; F9B = 318/1969/Built at Hamtramck, MI; XXXXXX = Sequence number.

More info about the car:
Engine that came with the car orginally? - 318
Engine in the car now - 318
Tranny that came orginally? - 904
Tranny in the car now? - 904
Original Exterior color? - Y3 Yellow Gold
Interior seat color - F6P Yellow vinyl bucket seats with mod (floral) inserts
---

Go back to the Mod Registry Info Page!
Last updated 8/6/05 3:39:10 PM