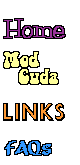 Mod Top #67
Scott Sheeran in Michigan has a '69 Satellite 318/904 Mod Top.

More info about the car:
Engine that came with the car orginally? - 318
Engine in the car now - original
Tranny that came orginally? - 904
Tranny in the car now? - original
Original Exterior color? - W1 Alpine White

Notes from Scott:

"Car was found in a garage where it had sat for about five years. Apparently a man bought the car to restore with his son but lost interest. It's a complete running car with very minimal rust. The top material has been removed but the interior still retains it's original skins. I have found the build sheet and the fender tag remains intact. "
---

Go back to the Mod Registry Info Page!
Last updated 8/6/05 3:19:20 PM