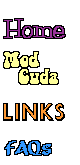 Mod Top #66
Sandy Reda in Florida used to have a '69 Satellite 318/automatic Mod Top that may now be in Japan.

Click here for some great info from Sandy on this "Dealer Anouncement Unit" ModTop!

More info about the car:
Engine that came with the car orginally? - 318
Engine in the car now - 318
Tranny that came orginally? - auto
Tranny in the car now? - auto
Original Exterior color? - W1 Alpine White
Interior seat color - F2Q Turquoise vinyl with mod (floral) inserts

Notes from Sandy:

"I have since sold this car but its history should be very interesting to other ModTop owners. The car was a "Dealer Anouncement Unit", one of a dozen or so identicle cars with scheduled build dates of 8-1-68. I found 3 build sheets and all three were from 3 different but identically optioned cars. The whole story along with pictures of the window sticker and original title can be found here: http://www.sandysgarage.com/pegboard.html. It was an all original(paint and everything) 99k mile car. I am told the car is in Japan now."
---

Go back to the Mod Registry Info Page!
Last updated 8/6/05 3:12:06 PM