Mod Top #64
Dave Lebreton in Angus, Ontario, Canada has a B5 Blue '69 Satellite Mod Top.

Note: it currently does not have the Mod appointments, but Dave is considering restoring the Mod Top and mod interior...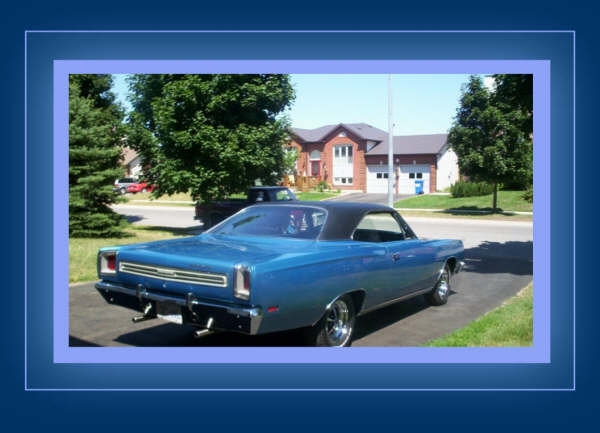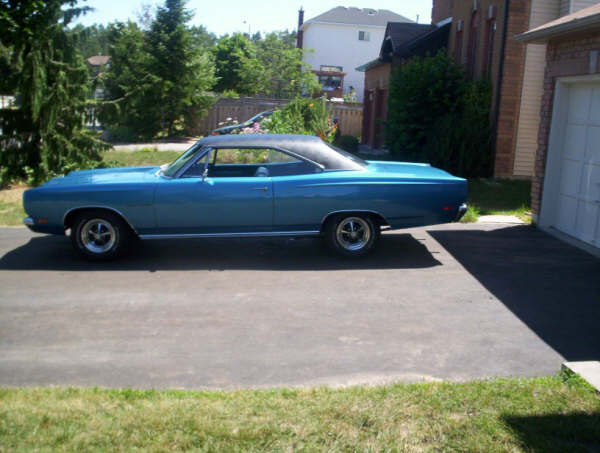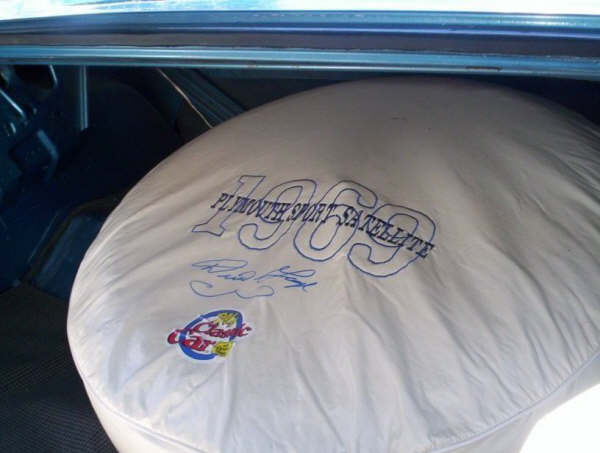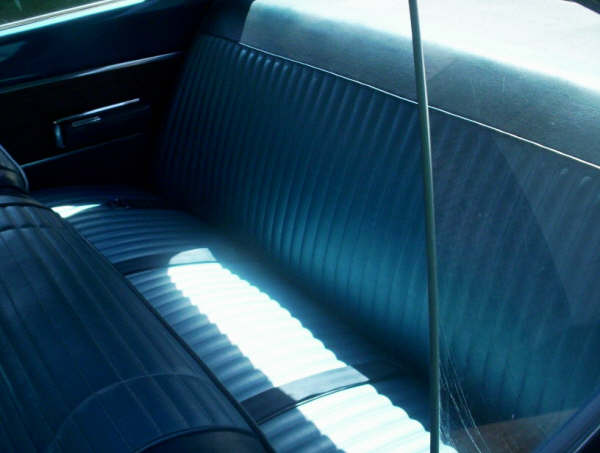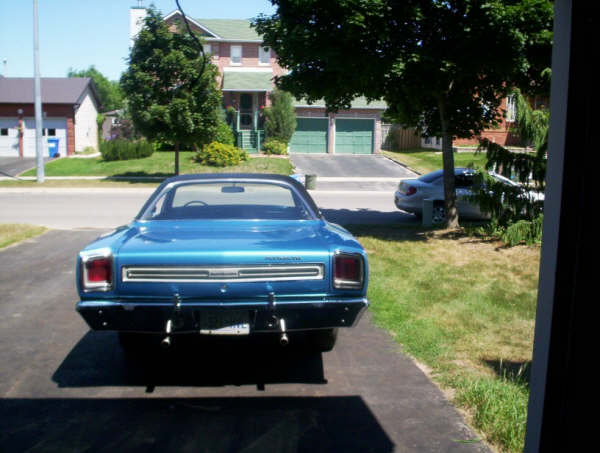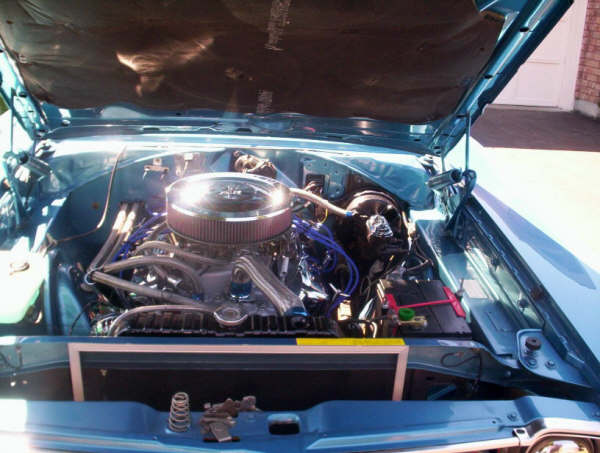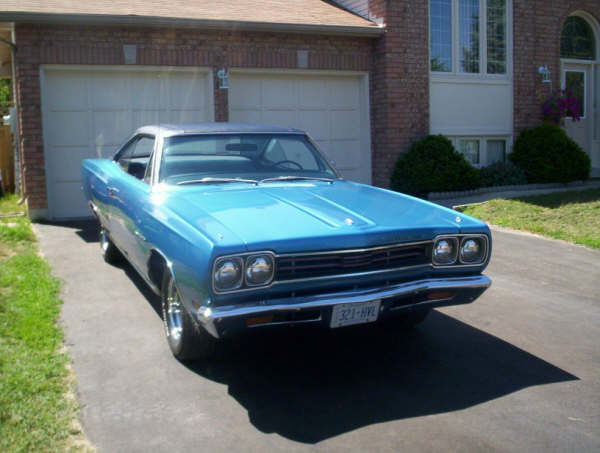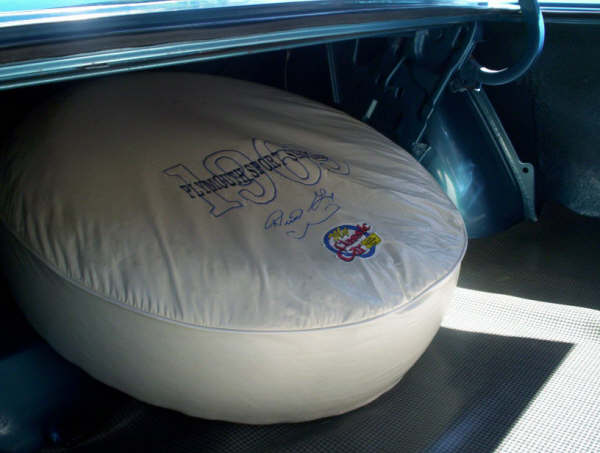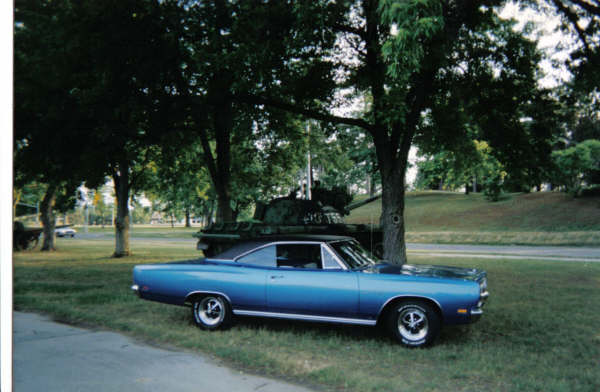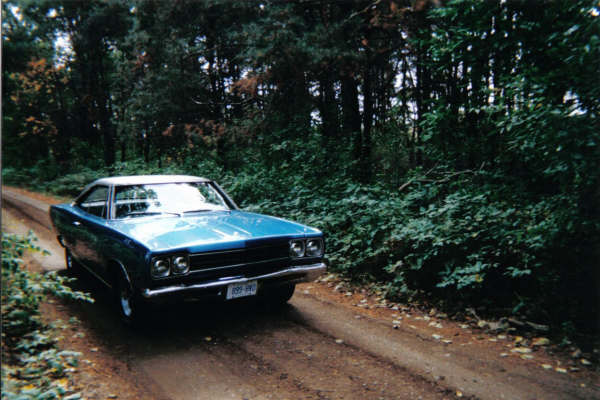 The Fender Tag:



1Q    7W
B5 B5 F2Q B7
RH23 E44 D31 814 B06183

(Good 'ol Lynch Road fender tag - whew, hard to decode...)

1Q = Blue/green floral "Mod Top"; 7W = White longitudinal paint accent stripe

B5 = Bright Blue Metallic (listed twice in succession because this is not a two-tone car); F2Q = Turquoise vinyl bench seats with Blue/green floral "mod" inserts; B7 = upper door frame paint color (dark blue metallic)

RH23 = Plymouth High Class 2-door Hardtop; E44 = 318 2bbl engine; D31 = A904 3-speed auto Torqueflite Transmission ; 814 = Build date of August 14, 1968; B06183 = ???.

More info about the car:
Engine that came with the car orginally? - 318
Engine in the car now - 318
Tranny that came orginally? - 904
Tranny in the car now? - 904
Original Exterior color? - Not listed!
Color now? - B5 Blue
Interior seat color - BLUE Bench
Dave also adds this about his Mod Top:

"ON THE BUILD SHEET AT THE BOTTOM IT SAYS 07 CANADIAN SHOW CAR"

---

Go back to the Mod Registry Info Page!
Last updated 10/7/2005 12:43:56 PM