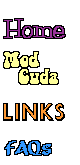 Mod Top #58
Gary Mooney in British Columbia has a 340/4-speed (!) 1969 Barracuda.

More info about the car:
Engine that came with the car orginally? - 340-S 8 CYL 4BBL
Engine in the car now - none
Tranny that came orginally? - 4-speed
Tranny in the car now? - none, but i have a non #'s tranny for it.
Color now? - California sunbaked org. paint, no rust
Interior bucket seat color - F6J Green vinyl with mod (floral) inserts
More info from Gary: "This car is for sale for $4000.00 U.S. It is a factory 318 4speed car and is coded for Mod roof and int. Org. eng. and trans. are gone, but the car is 100% rust free and has never been hit. The 1/4's are beautiful, it has one 1968 fender, and the other has a repairible dent, doors and deck lid are nice, org. hood is gone. Header panel and grills are there but missing signal lights and headlight rings, the roof and int. are totally sunbaked, seats are cores only, the car definetly needs a resto, but 4speed cars are very rare and this is an excellent project, the car is in storage just north of L.A. Possible delivery to somewhere on the westcoast negotiable. Feel free to call me for more details 604-607-8899, leave message if I don't answer and I'll call you back, or e-mail me at Gary_Mooney@telus.net"



---

Go back to the Mod Registry Info Page!
Last updated 10/13/03 12:56:31 PM