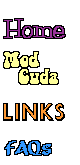 Mod Top #52
I found this 1969 ModTop Super Bee Hardtop on Andy's 440 Web page.

It was featured in the June 2000 issue of MoPar Collector's Guide magazine (which apparently has since been sold out):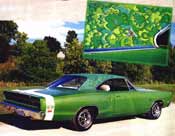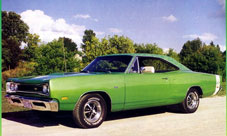 ---

At the time of the MoPar Collector's Guide article, this Mod Top Superbee was owned by John Pimentel in Ontario, Canada. It has a 383 with an A833 4-speed, AM radio, and no power steering or power brakes. He found the 'Bee in Birmingham Alabama on consignment in a used car lot! It had been previously owned by someone who had the car painted and a new, rare NOS Mod Top installed, as well as new covers on the front seats. There were only 28 Mod Top Superbees made in 1969, according to the article! Rare, indeed.



Go back to the Mod Registry Info Page!
Last updated 7/3/2006 1:23:40 PM