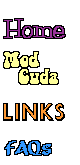 Mod Top #48
Paul Hooper in Ohio has a 1969 ModTop Barracuda

Click here to see pictures of Paul's ModTop!


Here is the information on the fender tag:

V7X END
J25 L31 M21 M31 R11 V1P
A01 A04 C16 C55 G15 G33
 Y2 F6P  X9 904 057297
E44 D31 BH23 F9B 12XXXX


V7X = Black Longitudinal Stripe; END = End of codes

J25 = 3 speed variable wipers; L31 = Fender mounted turn signals; M21 = Drip Rail Mouldings; M31 = Body Belt Mouldings; R11 = Radio - 2 Watt AM radio Music Master; V1P = Yellow and Black Floral Vinyl "Mod Top"

A01 = Light package - (Glove Box Lock, Courtesy Lamp, Reading and Dome Lamp, Glove Box Lamp, Cargo Compartment Lamp, Trunk Compartment Lamp, Hood/Fender Turn Signal Lamps, Rear Door Dome Lamp Switch, Ignition Switch Lamp with Timer, Headlamp-on Buzzer, Headlamp Switch Lamp with Timer); A04 = Basic Radio Group; C16 = Woodgrain console; C55 = Bucket seats; G15 = Tinted Windshield (only); G33 = Driver's side remote side mirror

Y2 = Sunfire Yellow exterior paint; F6P = Yellow vinyl bucket seats with yellow and black floral "mod" inserts; X9 = Black upper door frame paint (and carpet and console and instrument panel); 904 = Build date of 09/04/68; 057297 = Vehicle Order Number

E44 = 318 2bbl engine (230hp); D31 = A904 3 speed Automatic Transmission (Torqueflite); BH = Barracuda High Price Class; 23 = 2 Door Hardtop; F9B = 318/1969/Built at Hamtramck, MI; 12XXXX = Sequence number.

More info from the owner: "I bought the car off of the second owner, who happens to work with my father. Actually my older brother looked at the car about 8 years ago, but decided against buying it; I remembered taking it for a ride, and since I was in the market to buy something, I had my dad contact the owner. Lucky for me she still had it and her daughter did not want it. She bought the car in 1970 or 1973 after an older couple turned it back into the dealer. She saw it on the lot, bought it, and owned it until I took it off of her hands a few weeks ago. It has 39K original miles and is in decent shape. Runs great, however because the garage she had it in was little more than a shed with a dirt floor, there is some body rust. Should be a good project and I should have pictures in a few weeks. "


---

Go back to the Mod Registry Info Page!
Last updated 10/12/02 9:26:44 AM