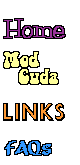 Mod Top #44
Kevin West in Pennsylvania has a '69 318/automatic Barracuda

Note: This could possibly be the same as Mod Top #59...



Here is the information on the fender tag:

L31 M21 M31 R21 V1P V7X
A01 C16 C55 G11 G33 H51
  Y2 F6P X9 A02 053211
E44 D31 BH23 F9B 15XXXX

L31 = Hood-mounted Turn Signals; M21 = Drip Rail Mouldings (above windows); M31 = Body Belt Mouldings; R21 = Radio, AM/FM Solid State; V1P = Yellow floral vinyl roof; V7X = Black accent stripe

A01 = Light package - (Glove Box Lock, Courtesy Lamp, Reading and Dome Lamp, Glove Box Lamp, Cargo Compartment Lamp, Trunk Compartment Lamp, Hood/Fender Turn Signal Lamps, Rear Door Dome Lamp Switch, Ignition Switch Lamp with Timer, Headlamp-on Buzzer, Headlamp Switch Lamp with Timer); C16 = Console; C55 = Bucket seats; G11 = Tinted glass all windows; G33 = Remote driver's side mirror; H51 = Air conditioning with front heater

Y2 = Sunfire Yellow exterior paint; F6P = Yellow vinyl seats with yellow floral inserts; X9 = Black upper door frame paint; A02 = Build date of 10/02/68; 053211 = Vehicle Order Number

E44 = 318 2bbl engine (230hp); D31 = A904 3 speed Automatic Transmission (Torqueflite); BH = Barracuda High Price Class; 23 = 2 Door Hardtop; F9B = 318/1969/Built at Hamtramck, MI; 15XXXX = Sequence number.

More info from the owner: "It's now painted some kind of red."


---

Go back to the Mod Registry Info Page!
Last updated 3/28/02 12:50:26 PM