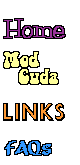 Mod Top #41
Jeff Brennan in Ireland (County Kildare) has an Alpine White 318/904 ModTop Satellite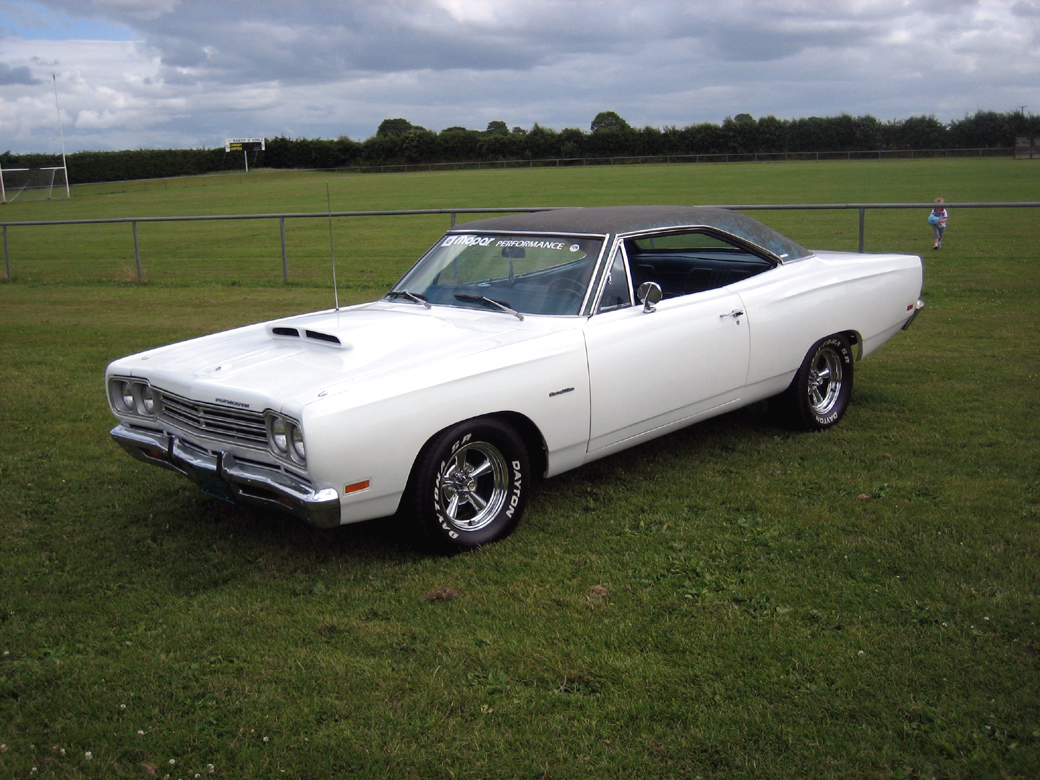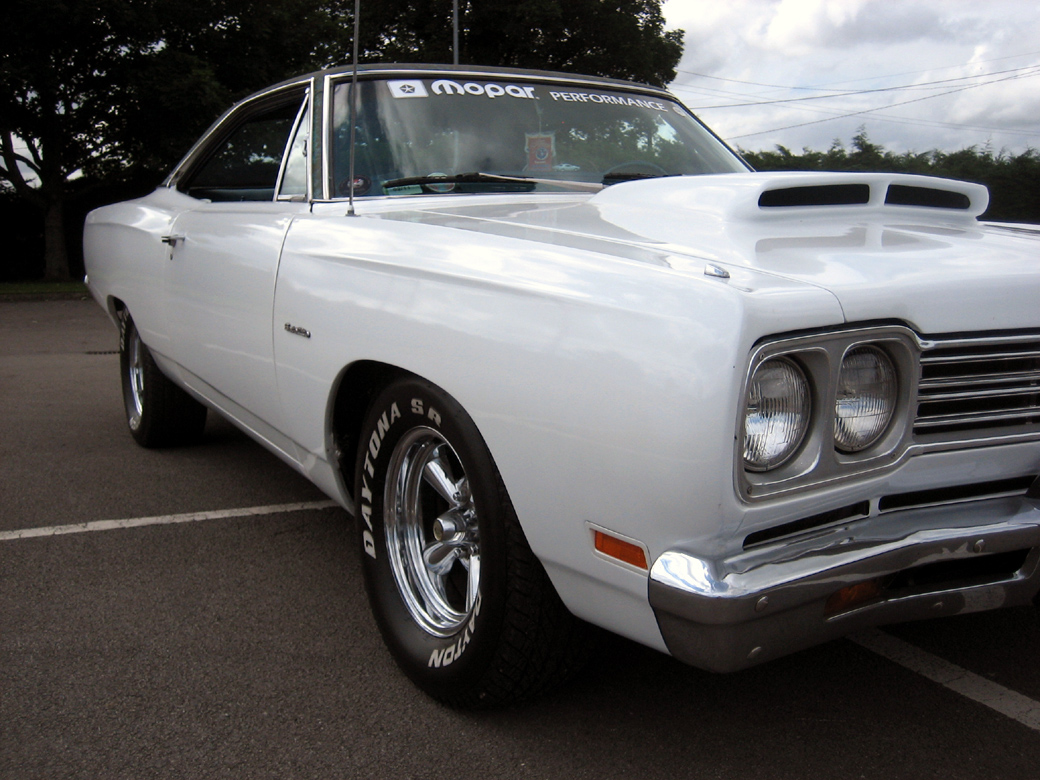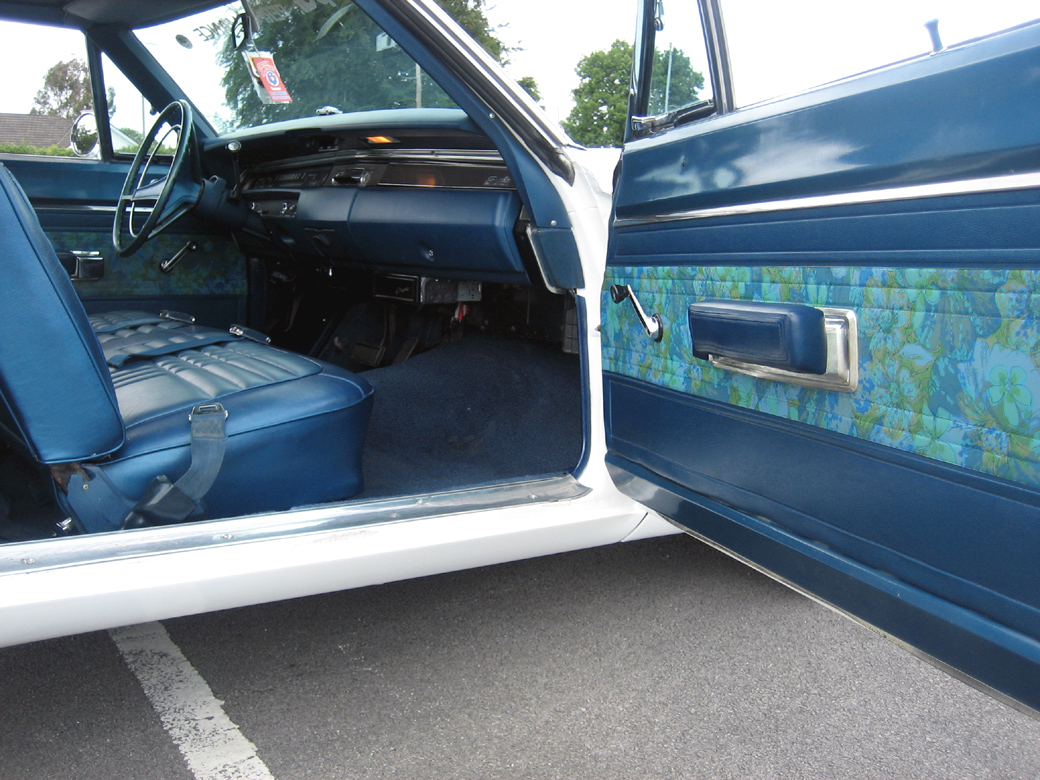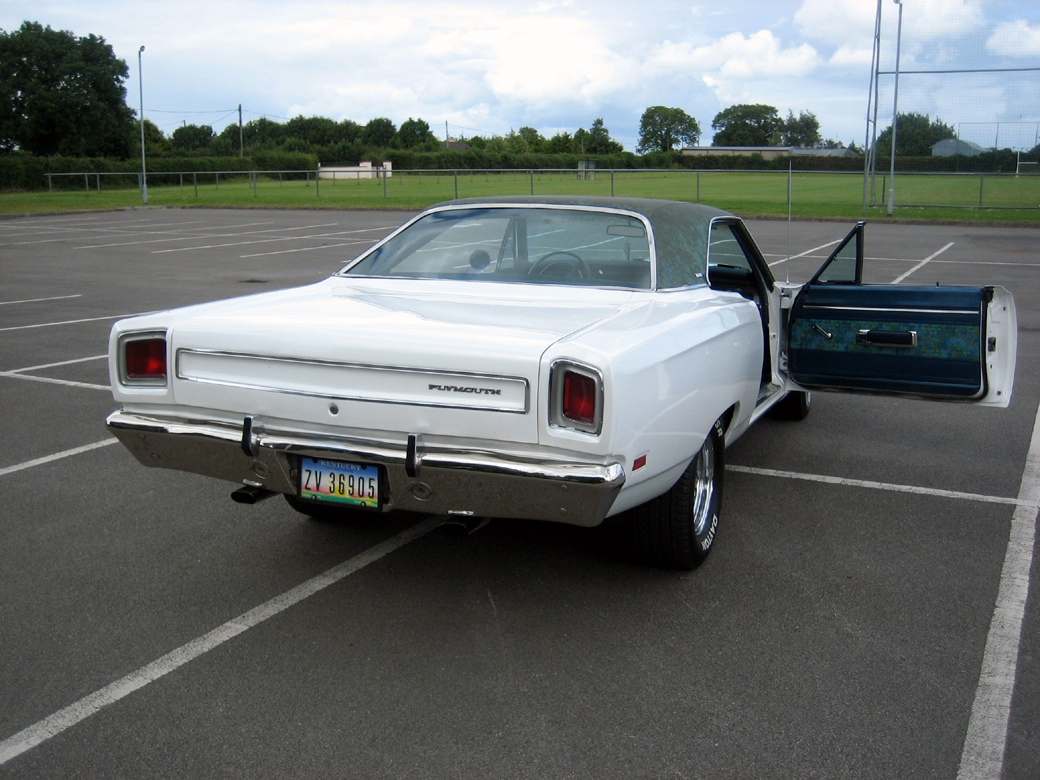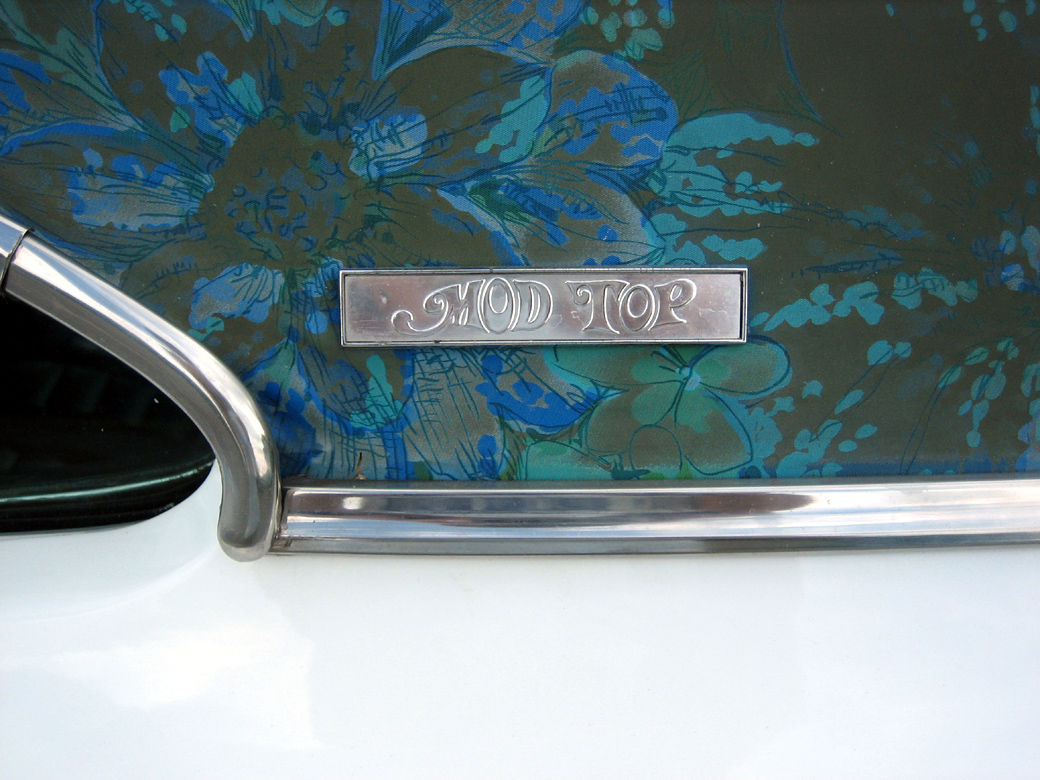 Older pictures from previous owners:

Here is the information on the fender tag:

05106 188625 9A181715
865 640 080

1Q      7B
W1 W1  F2Q  B7
RH23 E44 D31 C02 70XXXX


Aaah, a good ol' Lynch Road tag...hmmm...let's see...

05106 = 05 - Gate sequence number, 106 - Base sequence number; 188625 = Line sequence number; 9A181715 = Not sure what this is!

865 = 318 2bbl, 230hp engine; 640 = 2:76 Rearend with 10 inch drum brakes; 080 = A904 automatic transmission

1Q = probably indicates the Mod Top; 7B = probably indicates light blue accent stripe

W1 = Alpine White exterior paint (listed twice, because this car is not two-tone); F2Q = Front seat: split bench--Torquoise/Blue with mod insert, rear = bench--Torquoise/Blue with mod insert; B7 = dark blue Interior paint (console, instrument panel);

RH = Plymouth, High class ; 23 = 2 door hardtop; E44 = 318 230hp engine; D31 = A904 3 speed auto transmission; C02 = built on 12/02/68; 70XXXX = sequence number. They start at 100000, and all the cars built on that line get a number.



More information from the owner: I've had it about 3 years; I got from a friend who brought it into Ireland about 6 years ago. (It was originally registered with the Mod Top registry in 2001 and it was located in Kentucky then)

More info from the previous owners: "There are some things about my car that are not listed. They are as follows: rear defrost, seat belt holders in rear floor, am/fm radio with dual rear speakers, remote drivers mirror, lighted ignition key, split bench seat, and exterior chrome body moldings.

I started looking for a car and found this one in Ohio, and a friend of mine told me that modtops are rare. He showed me a magazine article from January of 94 which stated that there was known that white ones existed, but no exact numbers of how many there were.

I am the fourth owner and the car is all original except for paint. We even have the factory hub caps that are not in the pictures we sent you. I am currently restoring it and will send finished pictures later."


---

Go back to the Mod Registry Info Page!
Last updated 9/3/2011 2:26:04 PM