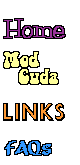 Mod Top #39
Melanie and Harold Schutz have an F5 Limelight Metallic ModTop Barracuda

It was featured recently on a local web site after being spotted at a cruse in on Main Street in Evansville Ind. See Cruise Night Cars!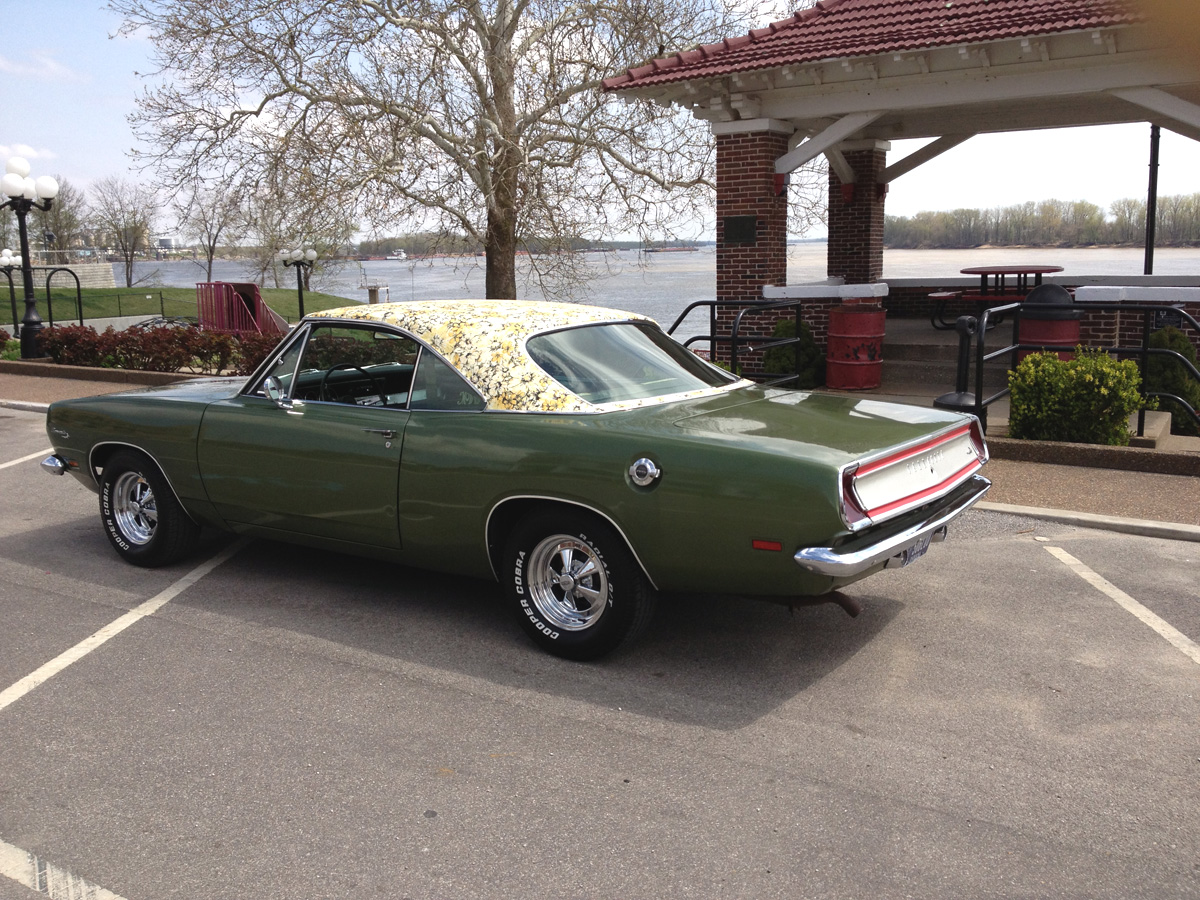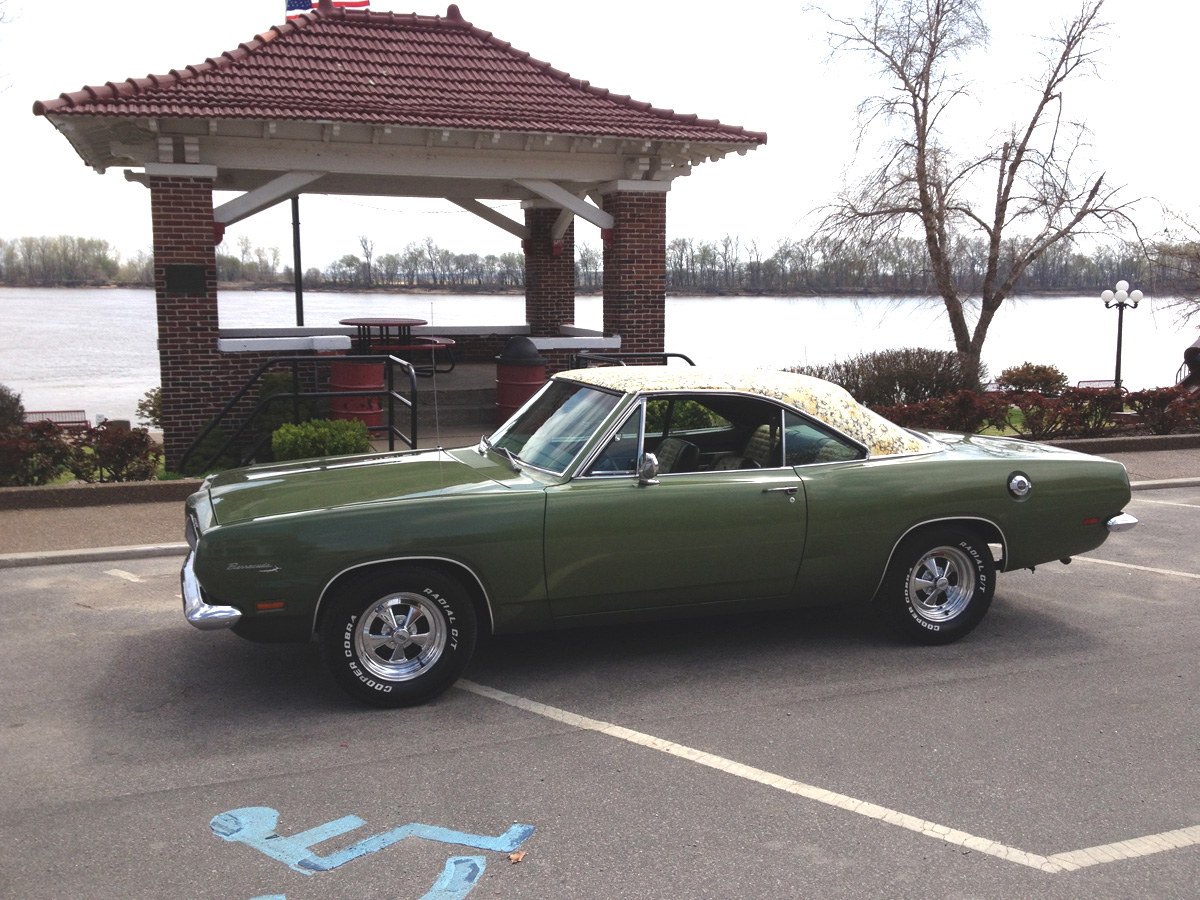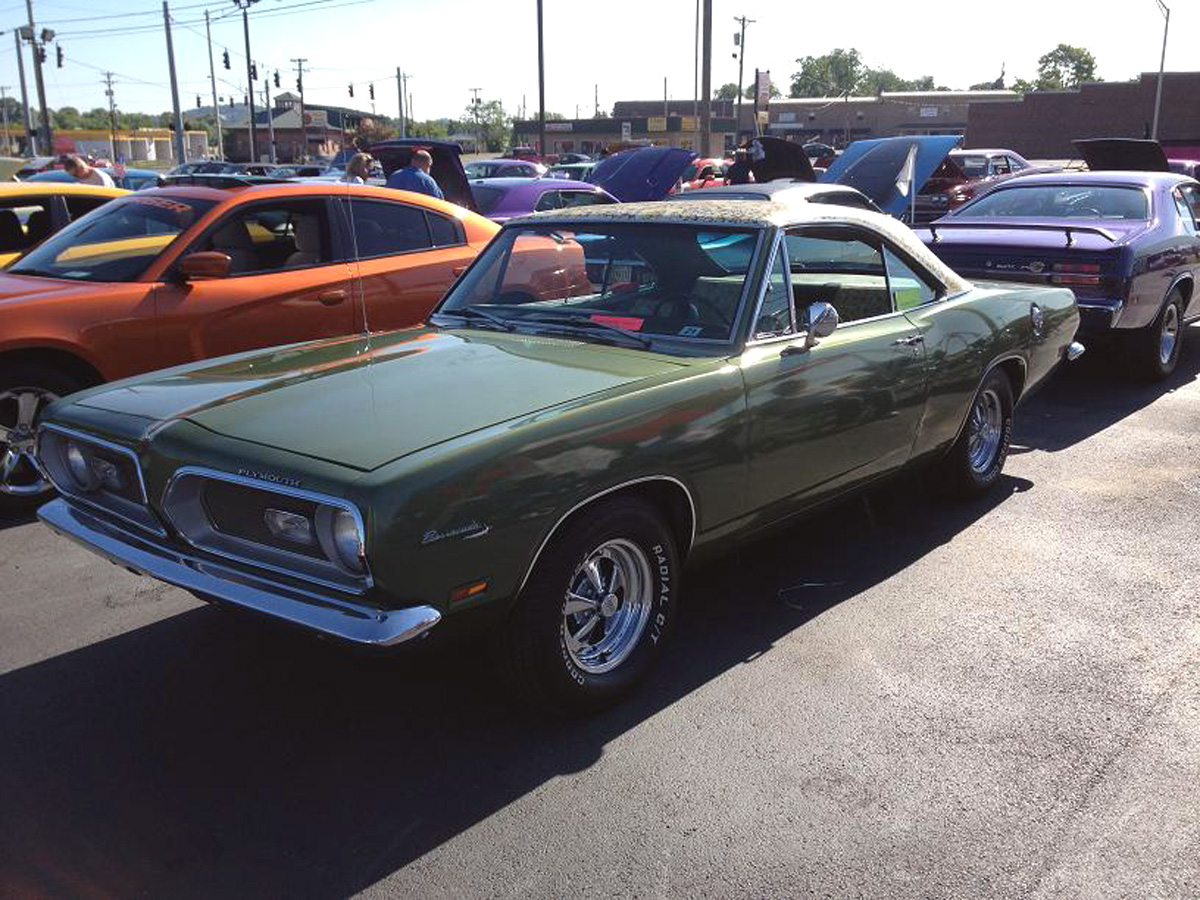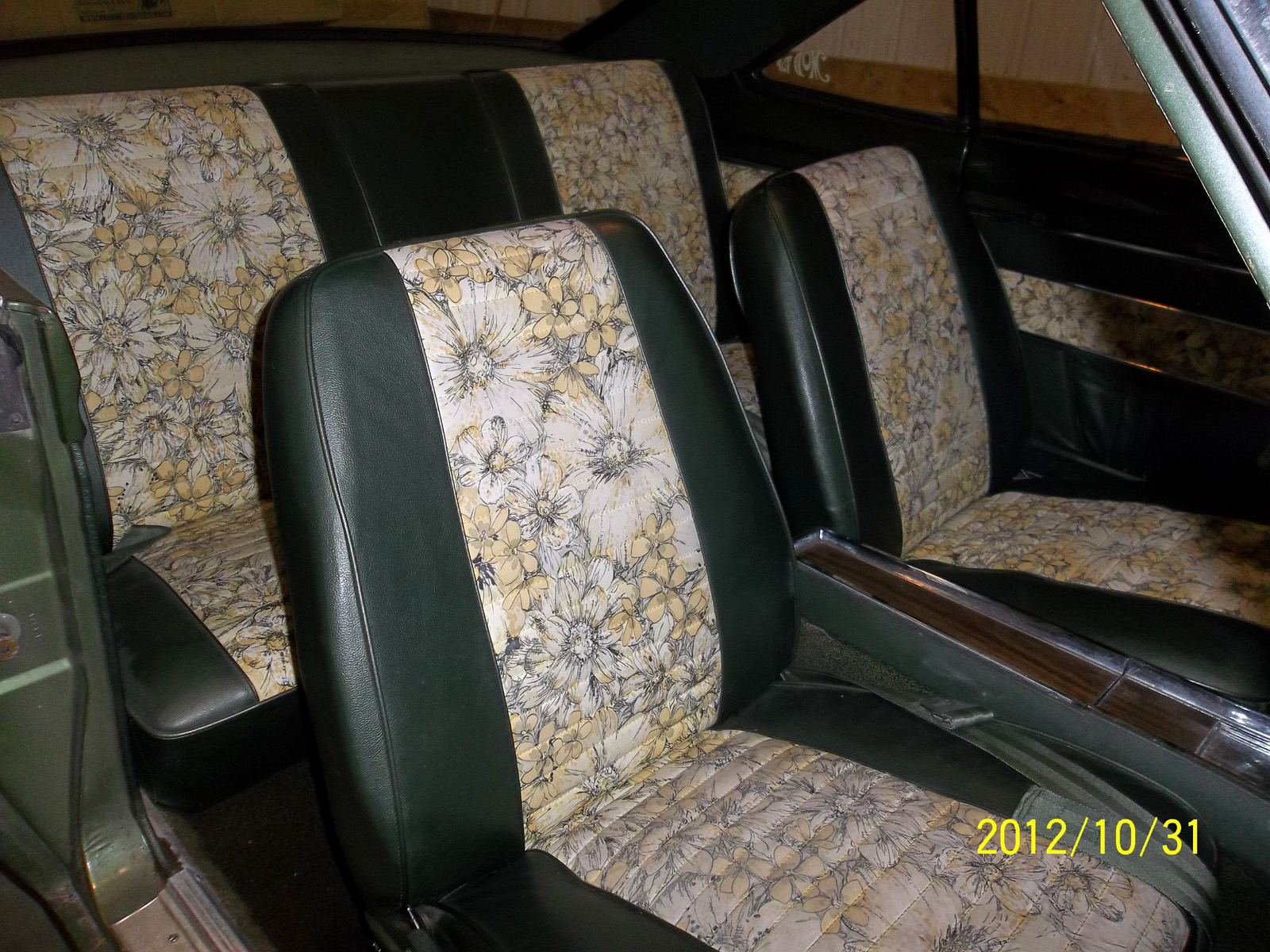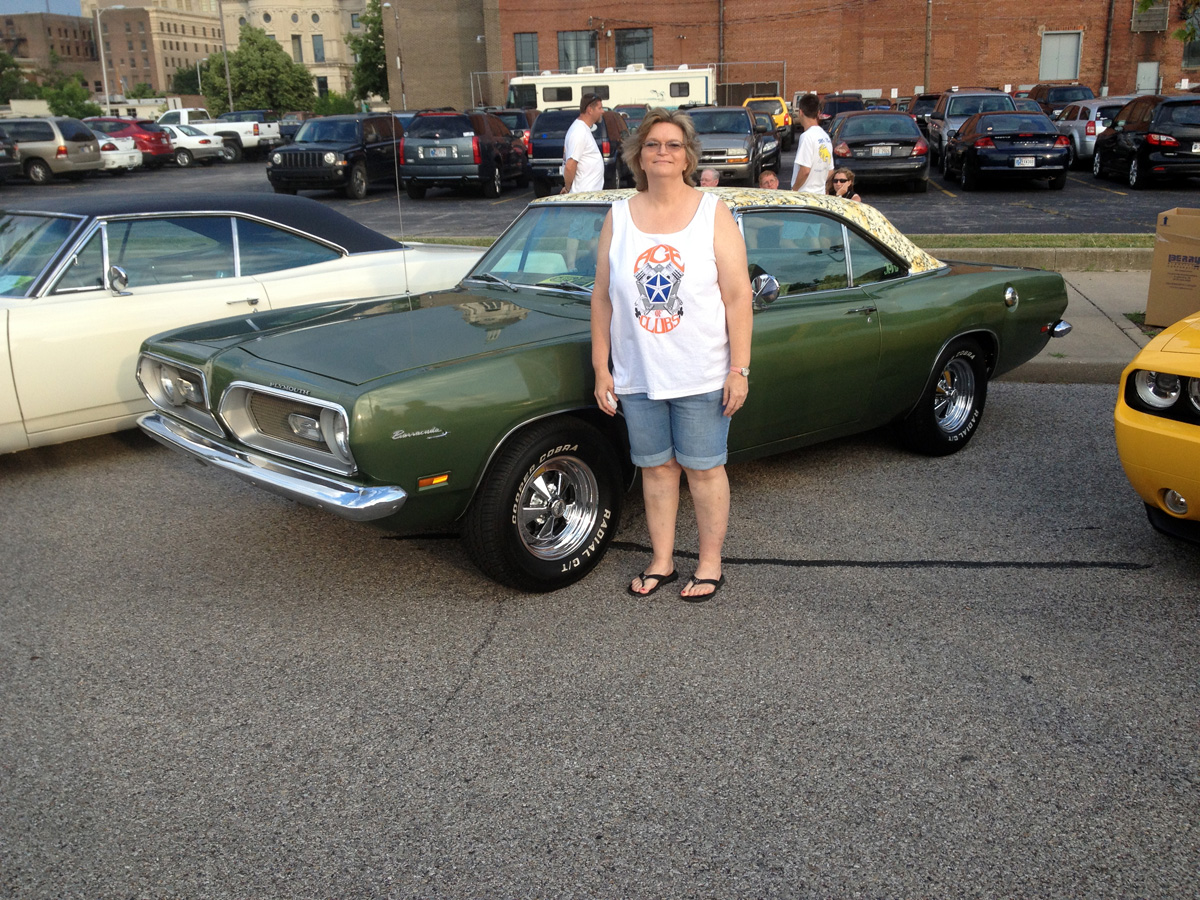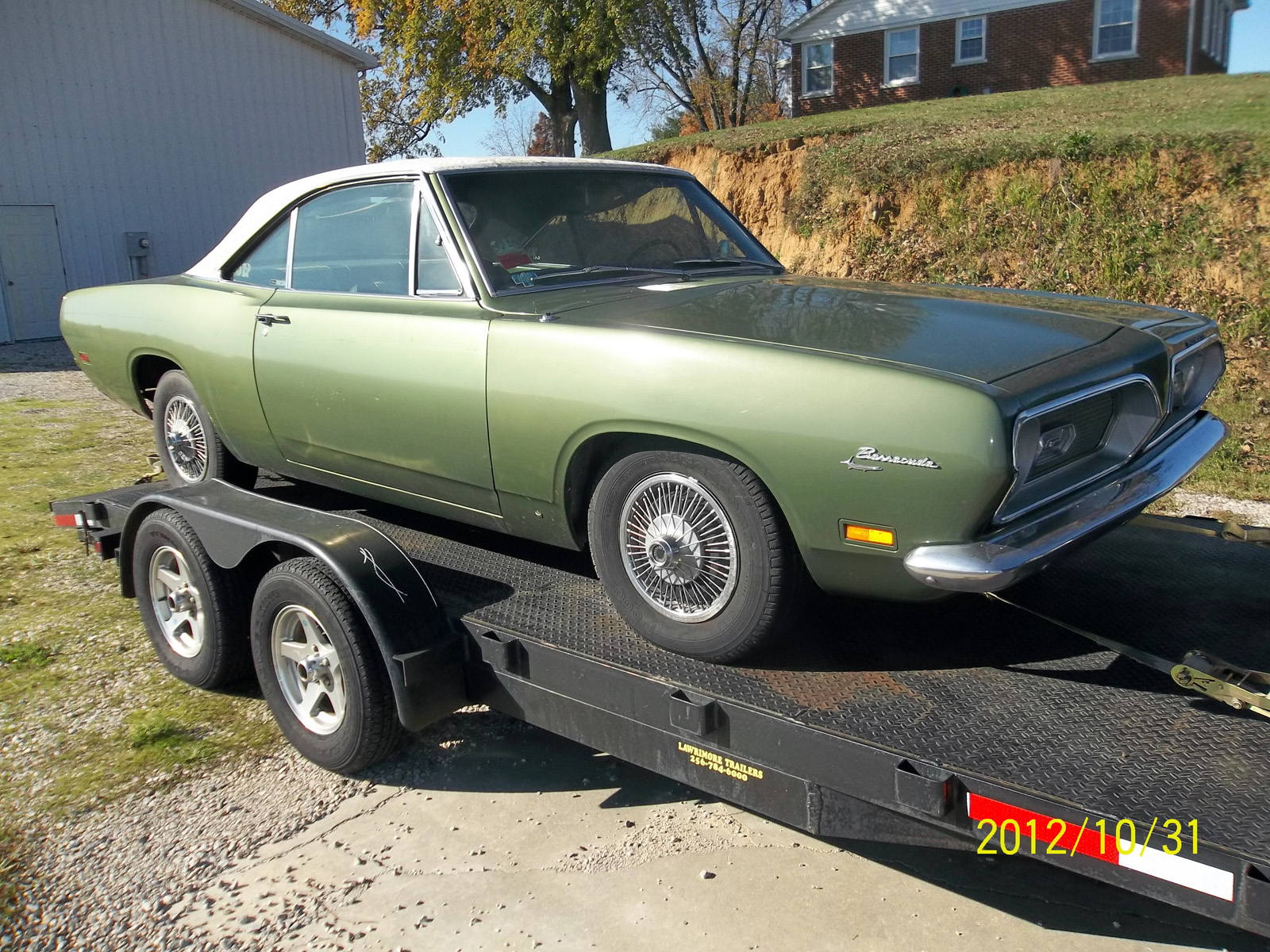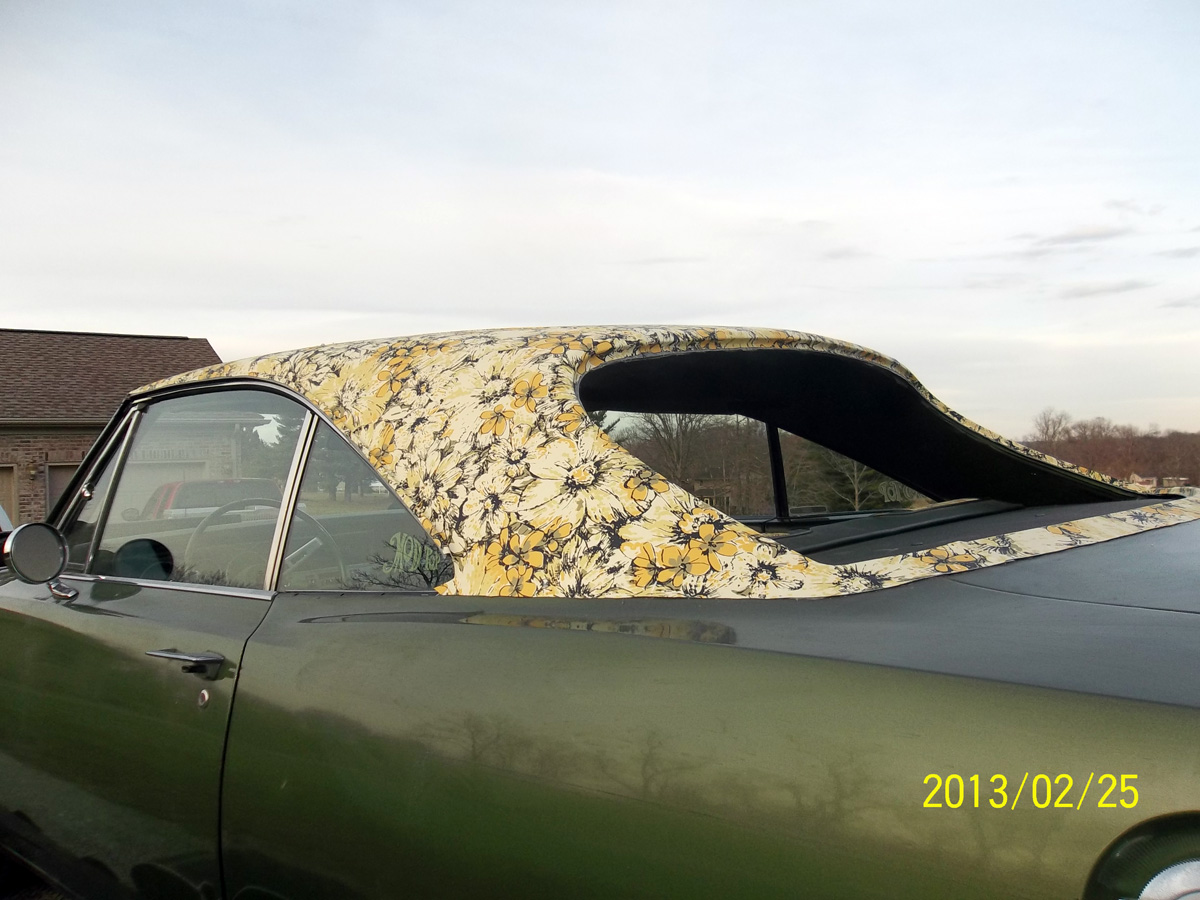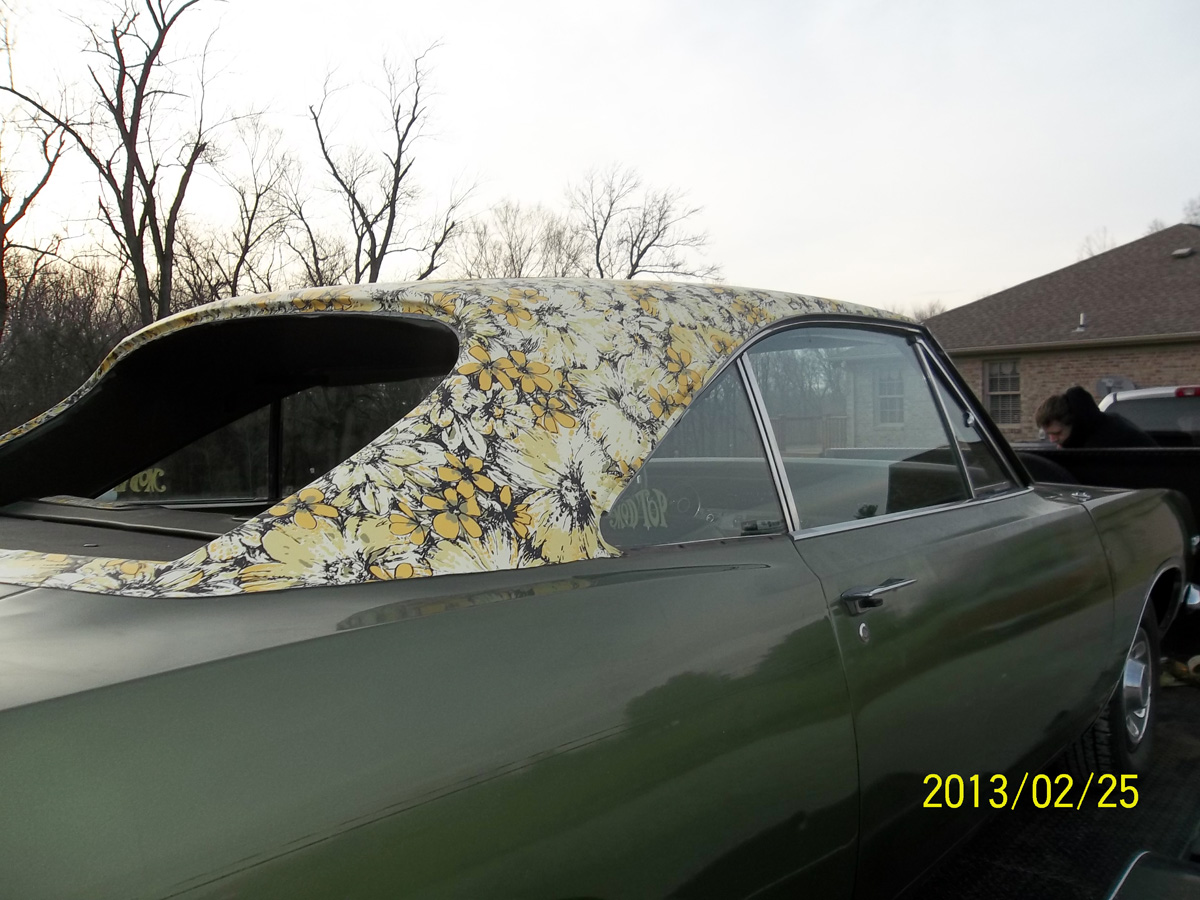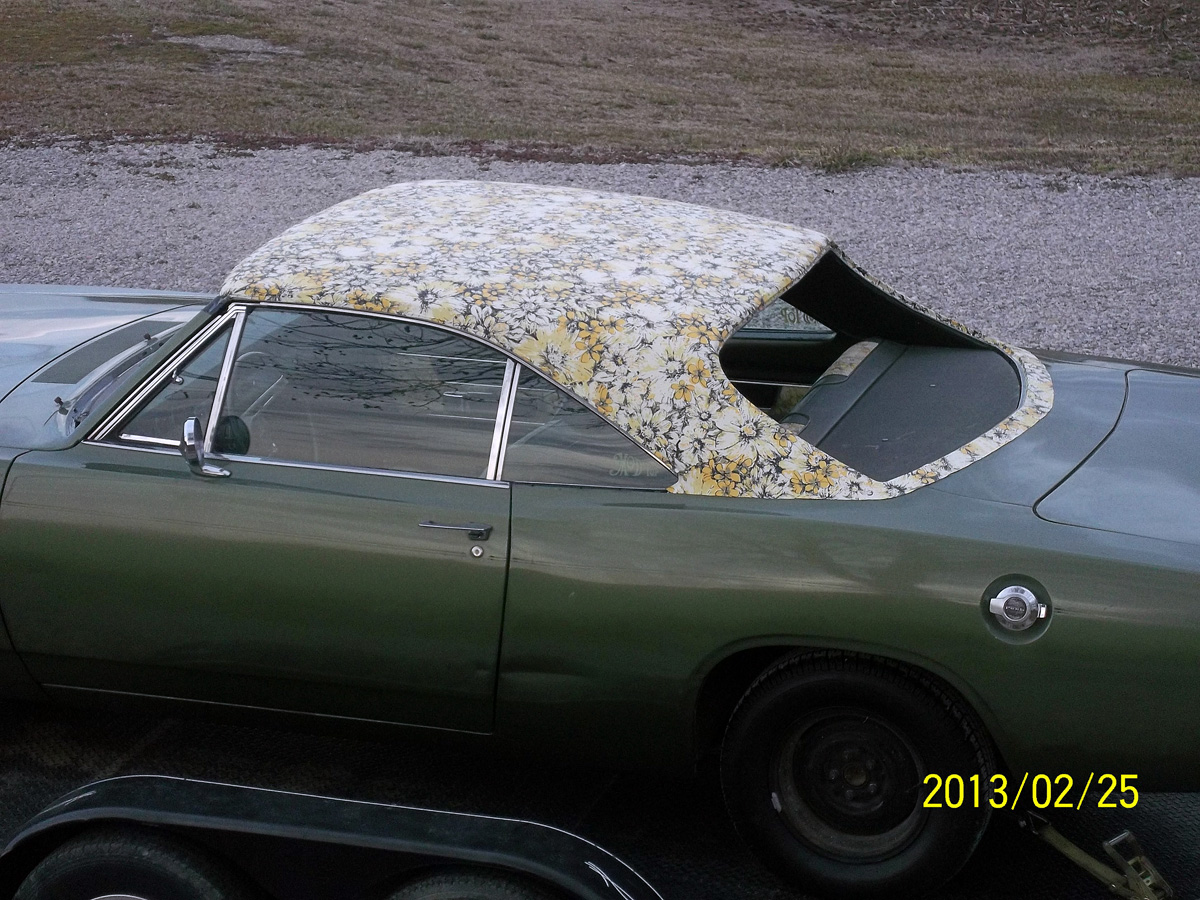 Here is the information on the fender tag:


END
J25 M21 M31 R11 VIP V7X
A04 C16 C55 G11 G33 H51
F5 F6J F8 904 061393
E44 D31 BH23 F9B 126XXX

END = end of codes
J25 = 3 Speed Variable Windshield Wipers; M21 = Drip Rail moldings (these go above your side windows, along the edge of the roofline); M31 = Body belt mouldings (these go "under" your windows, along the top of the doors and running rearward to the C-pillar); R11 = AM radio; V1P = Floral yellow and black vinyl top; V7X = Black longitudinal paint accent stripe
A04 = Basic Group (power brakes, Driver's side remote mirror); C16 = Console with Woodgrain; C55 = Bucket seats; G11 = Tinted glass, all windows; G33 = Driver's Side remote mirror; H51 = Air Conditioning (for those hot Indiana summers);
F5 = Limelight Metallic Green exterior paint; F6J = Green vinyl seats with yellow and black floral inserts (mod interior), also yellow and black floral inserts on the door panels; F8 = Dark Green Interior paint (console, instrument panel), and black carpet; 904 = September 04, 1968 build date; 061393 = order number
E44 = 318, 2bbl, 230 hp; D31 = A904 3-speed automatic transmission ; BH = Barracuda, High class ; 23 = Notchback; F = 318 engine; 9 = 1969 model year; B = built at Hamtramck, MI (a 'burb of Detroit); 126XXX = sequence number. They start at 100000, and all the cars built on that line get a number.
More info about the car:
Engine that came with the car orginally? - 318 LA
Engine in the car now - Original 318
Tranny that came orginally? - 904
Tranny in the car now? - Original 904
Original Exterior color? - F5 Limelight Metallic
Color now? - 75% original paint
Original interior bucket seat color - F6J Green vinyl with mod inserts
Other good stuff about Melanie's Barracuda:

"Purchased from Roger and Carol Hibschman on Oct. 31, 2012. The car currently has 81,000 miles believed to be original. A new top was installed in the winter of 2013 and mechanical's freshened up. (brakes, exhaust, tires, new windshield, a/c, battery, valve seals, etc.) The paint was buffed out, and the interior received a deep cleaning. The car runs and drives very good and is very reliable. It also gets about 16 mpg on the highway with the a/c on. We took it to Somernites Cruise in Somerset KY. for Mopar month in May, 2013. It was well received. "


---

Go back to the Mod Registry Info Page!
Last updated 11/20/2013 7:34 PM EST