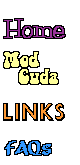 Mod Top #37
Larry VanderPlaats has a very well-optioned 1969 318/auto Mod Top Satellite that has been restored by Larry and
Rich Berger of Midwest Rod & Custom in Lake Park, MN: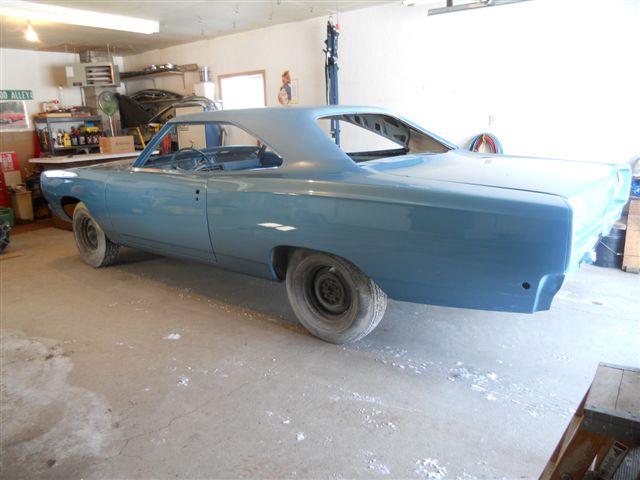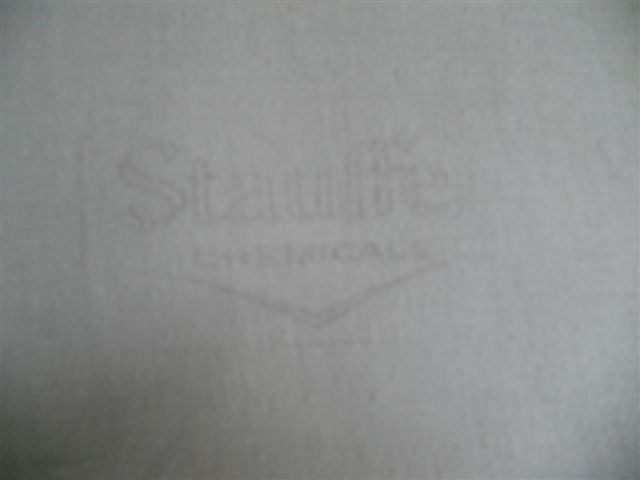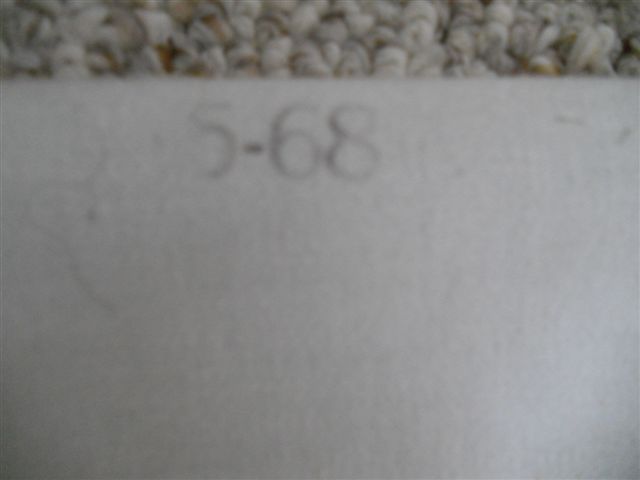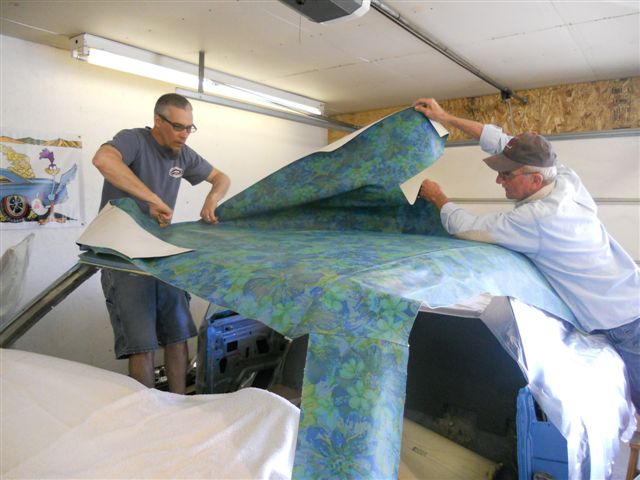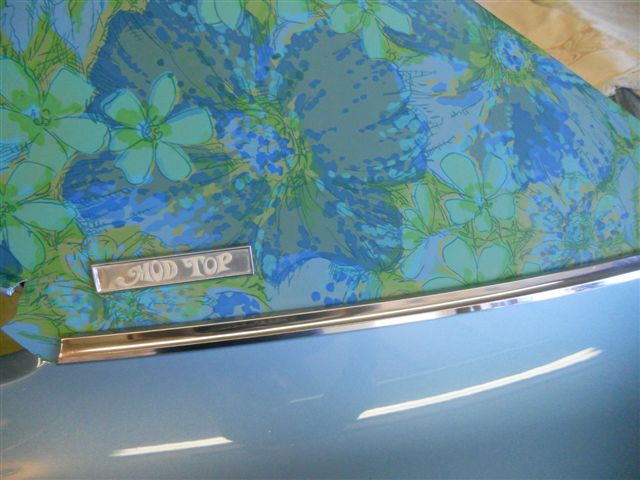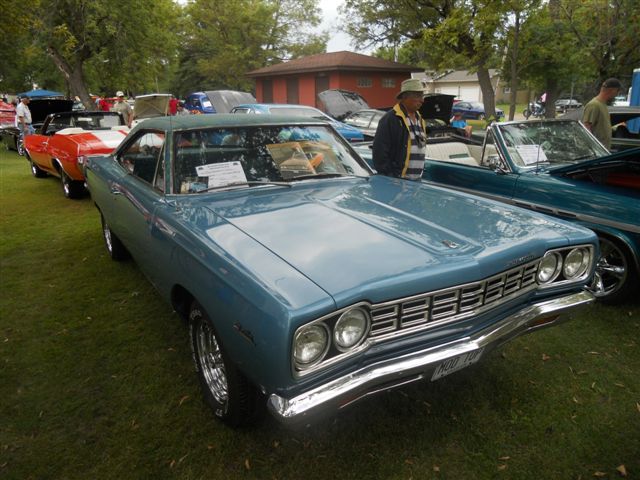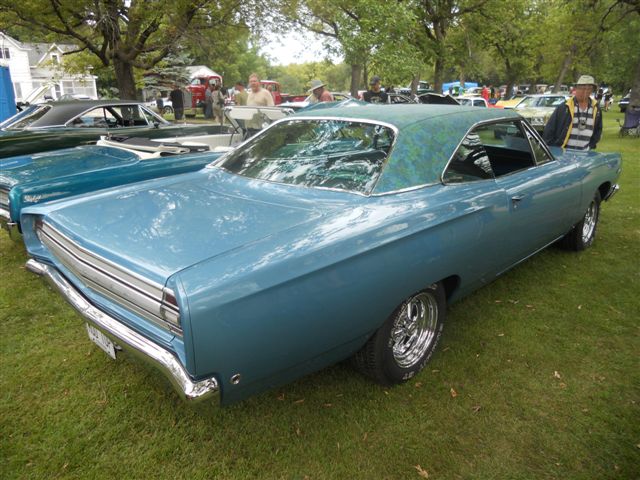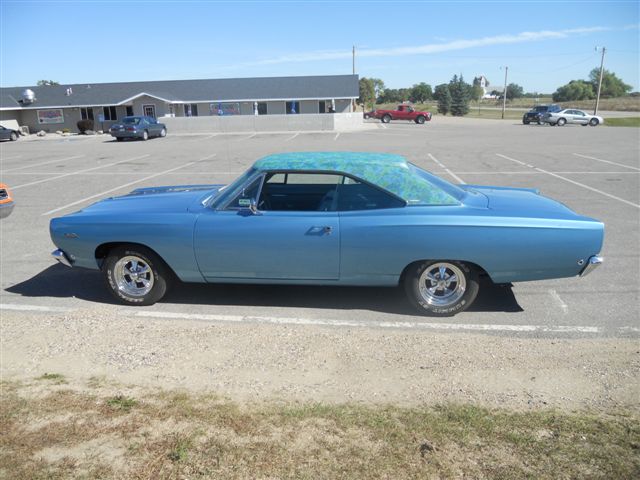 More info about the car:
Engine that came with the car orginally? - 318
Engine in the car now - the original 318
Tranny that came orginally? - automatic
Tranny in the car now? - automatic
Original Exterior color? - Blue metallic
Original interior bucket seat color - Blue split bench!
Larry adds these tidbits of information:

" has power windows, air conditioning, cruise, factory 8 track tape player-indash, power steering, power brakes, disc brakes in front, 5 speaker stereo system, rear window defogger, it has 50,122 actual miles on it.

I purchased it in Duluth, from a party who has had it since 1972. It was previously owned by a minister, who purchased the car new. Also, the car is titled as a 1969 but is a 1968 sheet metal carryover. Also, it has a blue split bench front seat, rather than a turquoise bucket seat"

Additional information, March 2012 from Rich Berger of Midwest Rod & Custom in Lake Park, MN: "The car was in a collision in 1972, and I was allowed to work on the car with Larry. I straightened out the body and paint, and Larry and I can be seen putting on the top in the pictures above. Larry did all the teardown,refurbish, and reassembly."
---

Go back to the Mod Registry Info Page!
Last updated 3/17/2012 10:58:30 AM