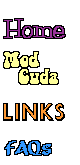 Mod Top #36
Tony Butera, also known for his band, "3825," tells us about his 1969 RH23 B5 Blue Mod Satellite:

More info about the car:
Engine that came with the car orginally? - 318
Engine in the car now - 318
Tranny that came orginally? - 904
Tranny in the car now? - 904
Original Exterior color? - B5 Blue
Original interior bucket seat color - F2Q - Turquoise vinyl with mod (floral) inserts
Tony adds these tidbits of information:

"Car has factory Air conditioning. I've owned the car since 1992. A complete restoration is planned in the near futrue. "

You can check Tony out at his website, but he did not provide an email address. .
---

Go back to the Mod Registry Info Page!
Last updated 1/8/01 8:31:58 PM EST