Mod Top #26
Brian Eberhart in Indiana has a 1969 318/auto Barracuda Mod Top:


Brian's ModTop won first place at the 2002 MoPar Nationals!: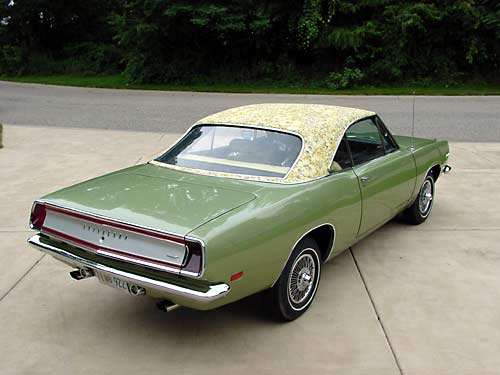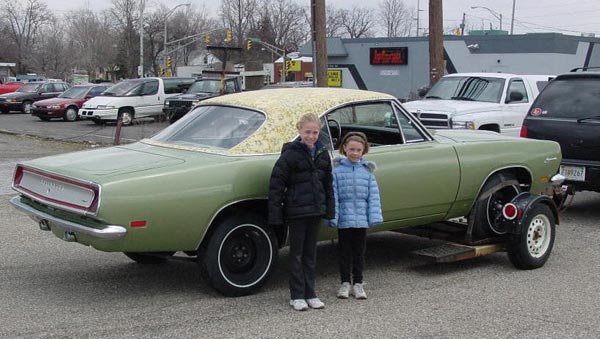 More info about the car:
Engine that came with the car orginally? - 318
Engine in the car now - 318
Tranny that came orginally? - auto
Tranny in the car now? - auto
Original Exterior color? - F3 Frost Green Metallic
Interior bucket seat color - F6P Yellow vinyl with mod inserts
Other good stuff about Brian's Barracuda:

"I have a 69 Barracuda Mod Top and interior. It is F3 green which I have never seen another of. It has the yellow interior. It is a 318 Auto built for Candadien export. I bought the car in Vancouver BC and drove it home to Mishawaka IN. "


---

Go back to the Mod Registry Info Page!
Last updated 8/24/02 12:37:21 PM EST