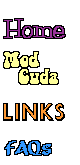 Mod Top #23
Sherry Powell in Washington state has a 1969 Satellite Mod Top:

More info about the car:
Engine that came with the car orginally? - 318 cid
Engine in the car now - same
Tranny that came orginally? - auto
Tranny in the car now? - same
Original Exterior color? - Light Blue
Color now? - Light Blue, primer, rust!
Interior bucket seat color - blue with blue/green floral
Other good stories about Sherry's Satellite: "I bought this car for $500 in 1982, when my boyfriend (now husband) had (still has) a 1969 Roadrunner. We thought it would be neat to have "matching" cars. The mod top had been painted over black, the original seats were gone, but the flowered door panels were still there and in pretty good shape. Back then when I was 17 being young and stupid thought the flowers were awful and planned on putting a new black vinyl top on it. However, over the years, I've come to appreciate this car for what it is, and plan on restoring it. It's been parked now for a few years, but we plan on keeping it in the large collection of Mopars we already own."


---

Go back to the Mod Registry Info Page!
Last updated 5/23/99 8:12:18 AM EST