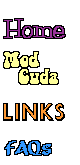 Mod Top #22
Dale Blanchard in sunny California has a 1969 Barracuda Mod Top: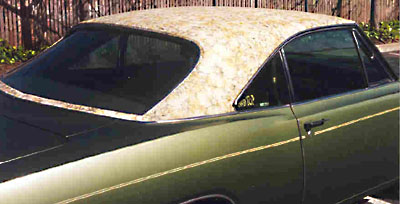 Here is the information on the fender tag:
   4    M31     R11     V1P     V7F     END
   3    C16     C55     G11     G33     H51    M21
   2    F5      F6J     F8      908     068568
   1    E44     D31     BH23    F9B     134xxx

More info about the car:
Engine that came with the car orginally? - 318 cid, 2-bbl, 8 cyl, 230 hp
Engine in the car now - same
Tranny that came orginally? - 3 spd auto A904
Tranny in the car now? - same
Original Exterior color? - F5 Lime Light Metallic
Color now? - same
Interior bucket seat color - F6J Green vinyl with mod inserts
Other neat stuff about Dale's Mod Barracuda: "Original owner. I bought the car for my wife so she could find it in a parking lot. 97k miles. Purchased for $3542.19 including tax. Lucked out & found 16.5 yds of original mod material for $200. Used some on upholstery, remainder not for sale. Check out some great pix of my car at Capital City Mopars. "


---

Go back to the Mod Registry Info Page!
Last updated 4/29/2008 7:09:29 PM