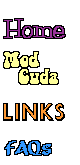 Mod Top #20
Scott Meyer has a Y4 Spanish Gold Metallic 1969 Barracuda Mod Top:

More info about the car:
Engine that came with the car orginally? - 318-2 barrel
Engine in the car now - same/original
Tranny that came orginally? - automatic
Tranny in the car now? - same/original
Original Exterior color? - Y4 Spanish Gold Metallic
Color now? - Y4 Spanish Gold Metallic
Interior bucket seat color - F6J Green vinyl with mod inserts
Scott shares these cool things about his Mod Top:

"This car was purchased at the Chrysler dealer where my father worked. They ordered this one and a blue one. A year later, it was traded and my dad bought it as our family car. I learned to drive on it too. My dad parked it in the garage some time around 1979 and it sat until 1994, when my dad decided to see if it would run. Sure enough it did. It is now in my garage, only to come out in the nice weather. I have tried to maintain it in its original appearance. I am a member of the Barracuda club and know of 2 other mod tops. I have only had it to local shows. I found this site by accident, but I think its great. Almost everyone that sees this car cannot believe it. They are sure that it is not original. I have a Chyrsler-Plymouth book that has a short paragraph and picture about the car, and this is the only way that I can convince them. I am looking forward to hearing more. If I can, I will foward a picture and the fender tag info in the future."
---

Go back to the Mod Registry Info Page!
Last updated 2/8/99 8:12:18 AM EST