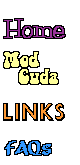 Mod Top #135
Terry Ginter in Texas has a 1969 F6 383/4 speed WM23 SuperBee Hardtop

More info about the car:
Engine that came with the car orginally? - 383
Engine in the car now - same
Transmission that came with the car orginally? - 4 speed
Transmission in the car now - same
Original Exterior color? - F6 Bright Green Metallic
Now exterior color? - Green
Interior seat color - H4X Black (Bench seat)
More about this SuperBee from the owner:

"Bought it when I was 19 I am 55 now,has black top now,when I restored it back in the 80's I found green material under black top ,didn't think much of it at time, it still has fender tag and is a real mod top car, been in my garage for last 35 years, currently being restor d for second time. I bought it for 1950.00 dollars from a guy you came to college in Houston ,he needed money to fly back home to Oregon.ask my girlfriend in 1984 to marry me while in the car and am married to her to this day"
---

Go back to the Mod Registry Info Page!
Page last updated: 09/08/2018 16:18 EST