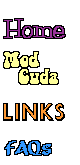 Mod Top #132
Jim Burr in Michigan: Original owner WM23 SuperBee Hardtop

Here are some "before" pictures from June 2018 - meaning before the restoration!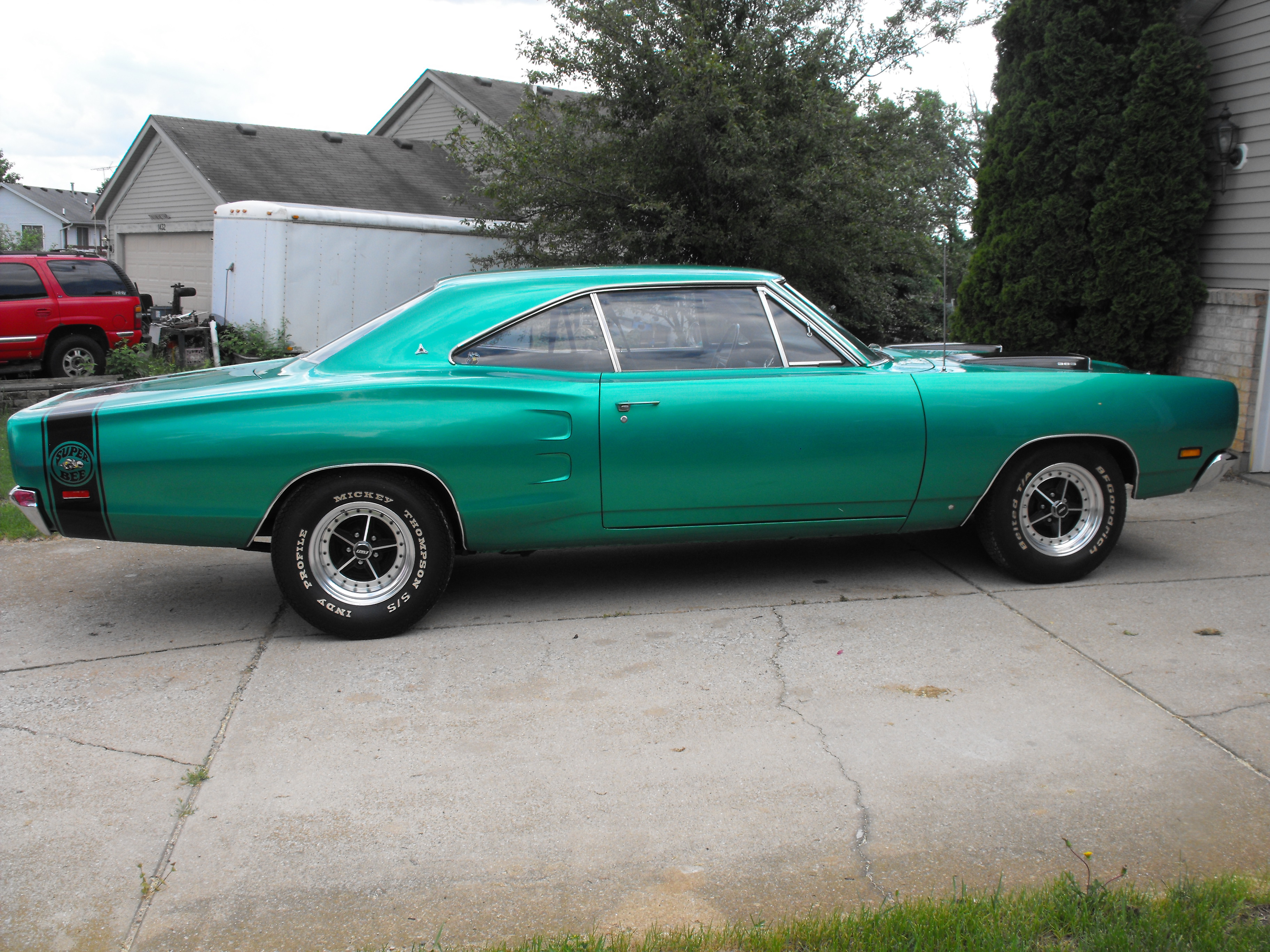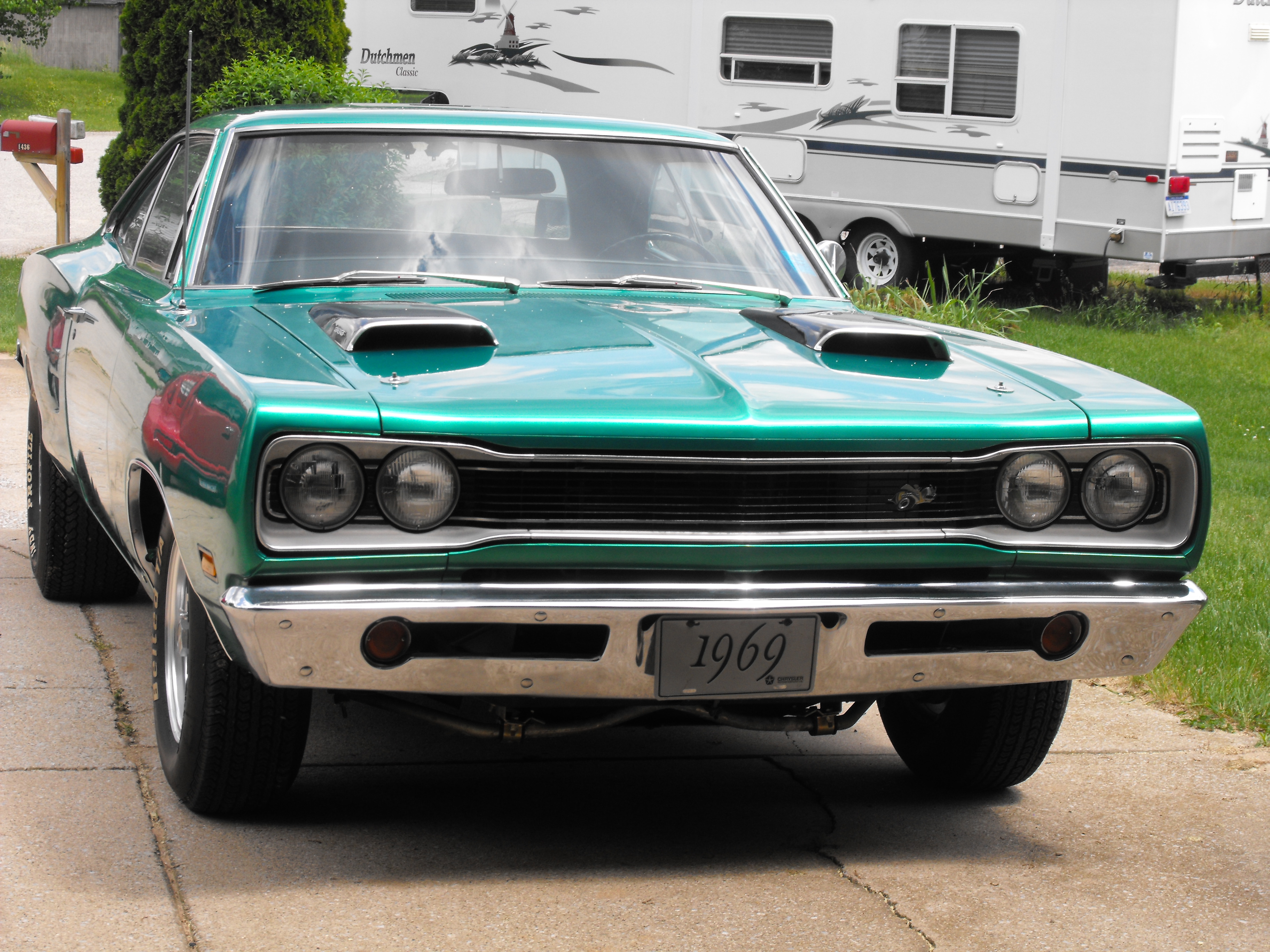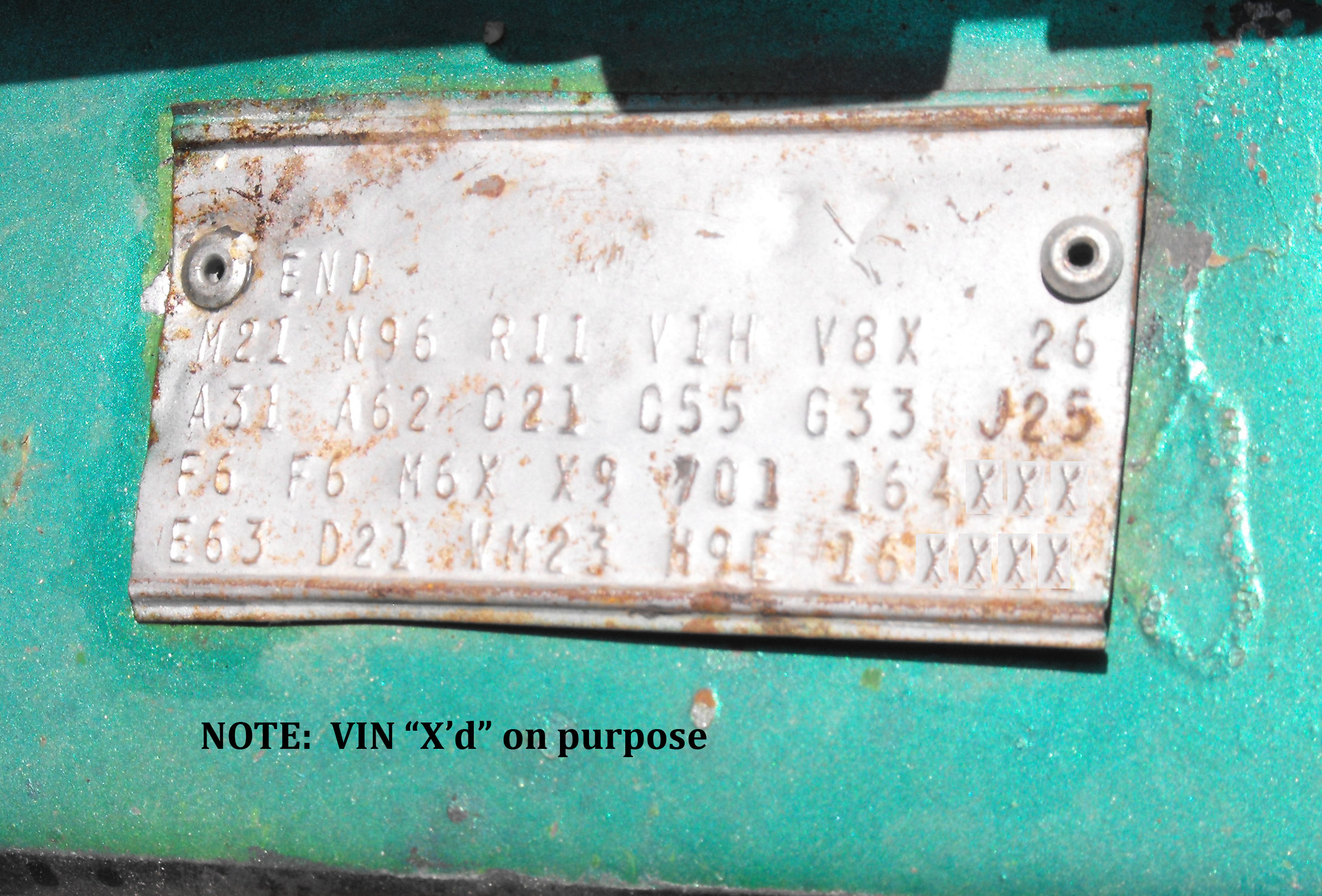 More info about the car:
Engine that came with the car orginally? - 383 4BBL
Engine in the car now - same
Tranny that came orginally? - 4 spd man
Tranny in the car now? - 727 auto
Original Exterior color? - F6 Bright Green Metallic
Now exterior color? - Green not F6
Interior bucket seat color - M6X black buckets
Fender tag:

M21 N96 R11 V1H V8X 26
A31 A62 C21 C55 G33 J25 
 F6 F6 M6X X9 701 164XXX
E63 D21 WM23 H9E 167XXX


M21 = Drip Rail Mouldings; N96 = Ramcharger Hood; R11 = Music Master Radio (2 Watt); V1H = Dodge Green/gold floral vinyl roof; V8X = Black transverse tape sport stripe; 26 = 26" radiator

A31 = High performance axle package (3:91 sure grip, 8 3/4); A62 = Rallye instrument cluster; C21 = Center front cushion - armrest; C55 = Bucket seats; G33 = Driver's side remote-adjustable mirror; J25 = multi speed wipers;

F6 = Bright Green Metallic exterior paint; F6 = Bright Green Metallic exterior paint (F6 is listed twice to show it was not a two-tone paint car); M6X = Black bucket seats; X9 = Black upper door frame paint; 701 = Build date of 07/01/1969; 164XXX = Vehicle Order Number

E63= 383 4 barrel (335hp) engine; D21 = A833 4 speed manual tranny; WM = Dodge, Medium Class ; 23 = 2 door hardtop; H9E = 383 engine/1969 model year/Built at Los Angeles, CA; 167XXX = Sequence number.


---
More about this SuperBee from the owner:


"Orig. owner, Center seat/armrest btw buckets. Have Orig (1969) vinyl top material, been cut and electroseamed by Legendary, ready to install after repaint. Purchased in Cheyenne, Wy 1969"

Update: 8/1/2017: "I purchased the material from a man in Ontario,Canada. My son saw a Dart with the Floral Top in a magazine 15 yrs. ago. I was fortunate to locate him and he had a roll, I recall he found it in California. The roll would do 4 or 5 cars. ( 1 on the swinger+spare, 1 to me, and 1 for a Super Bee in Canada). I was to send him pictures after completion but a mechanical issue developed; life got in the way; the passing of a loved ones; and some medical issues. I am hoping to amp up the mojo and get this done.This is a nice Bee not a pile of parts."
---

Go back to the Mod Registry Info Page!
Page last updated: 6/8/2018 16:16 EDT