Mod Top #131
Mike Ingleston in NY : RH23 Satellite 318/A904 Mod Top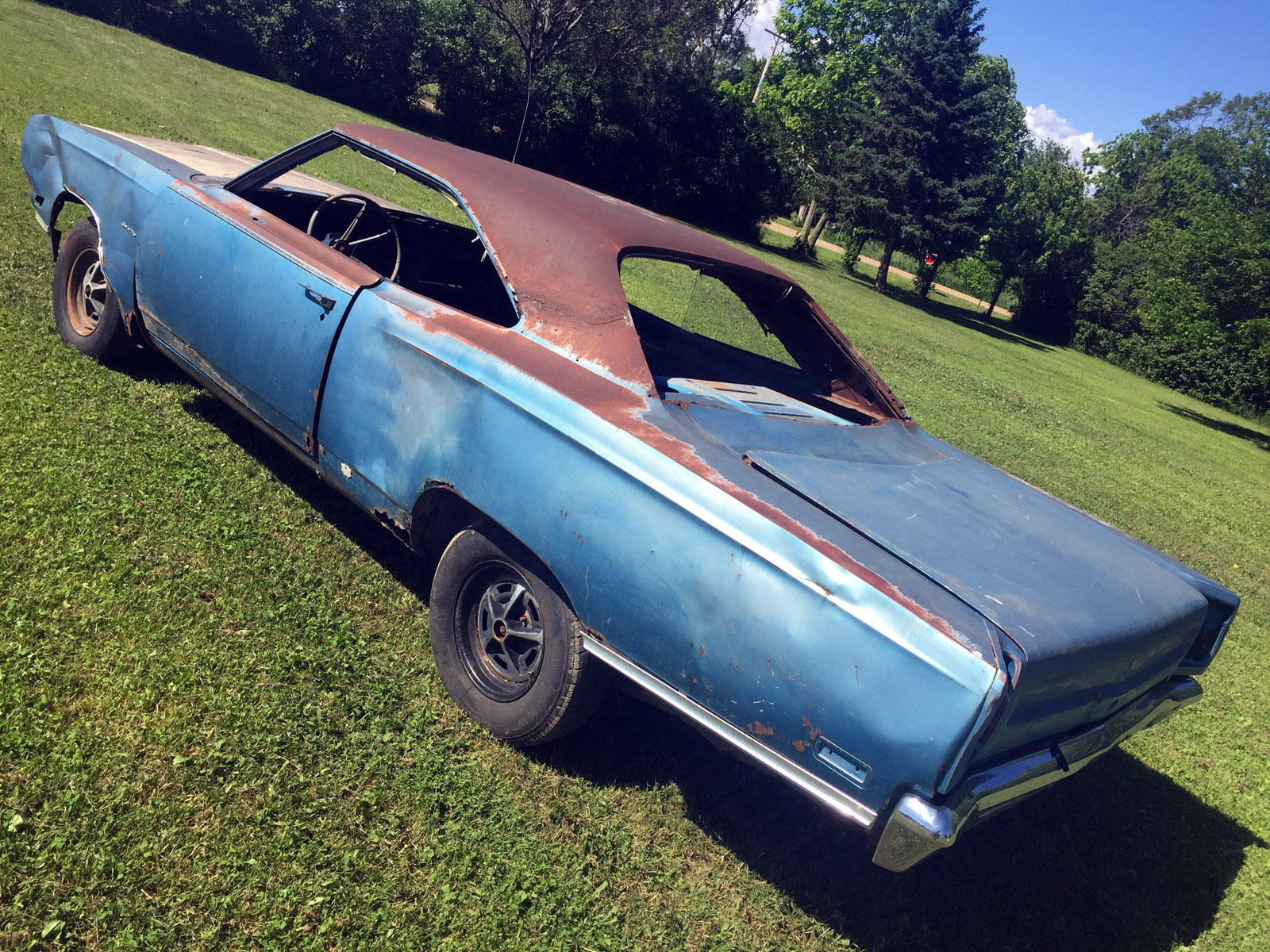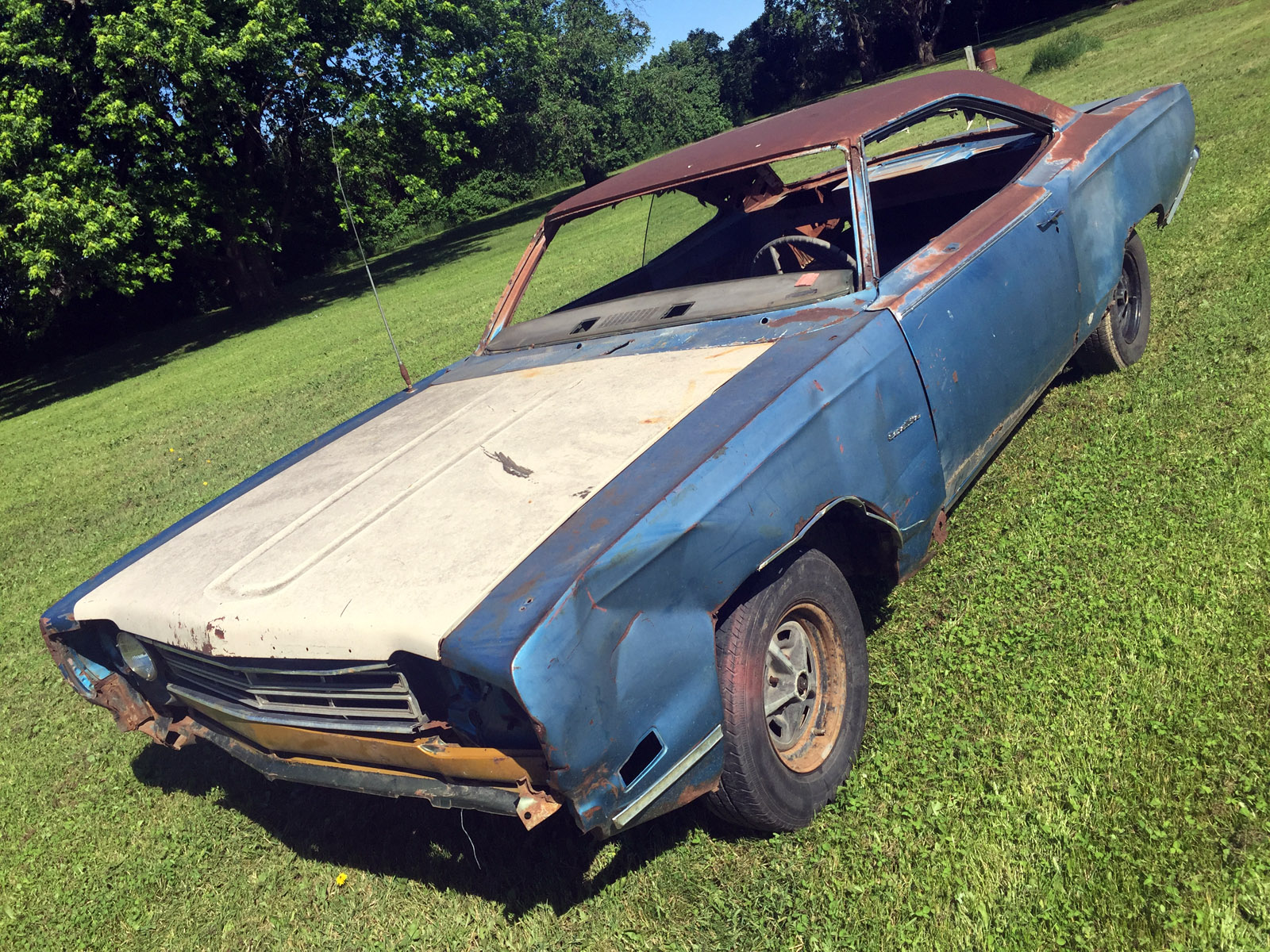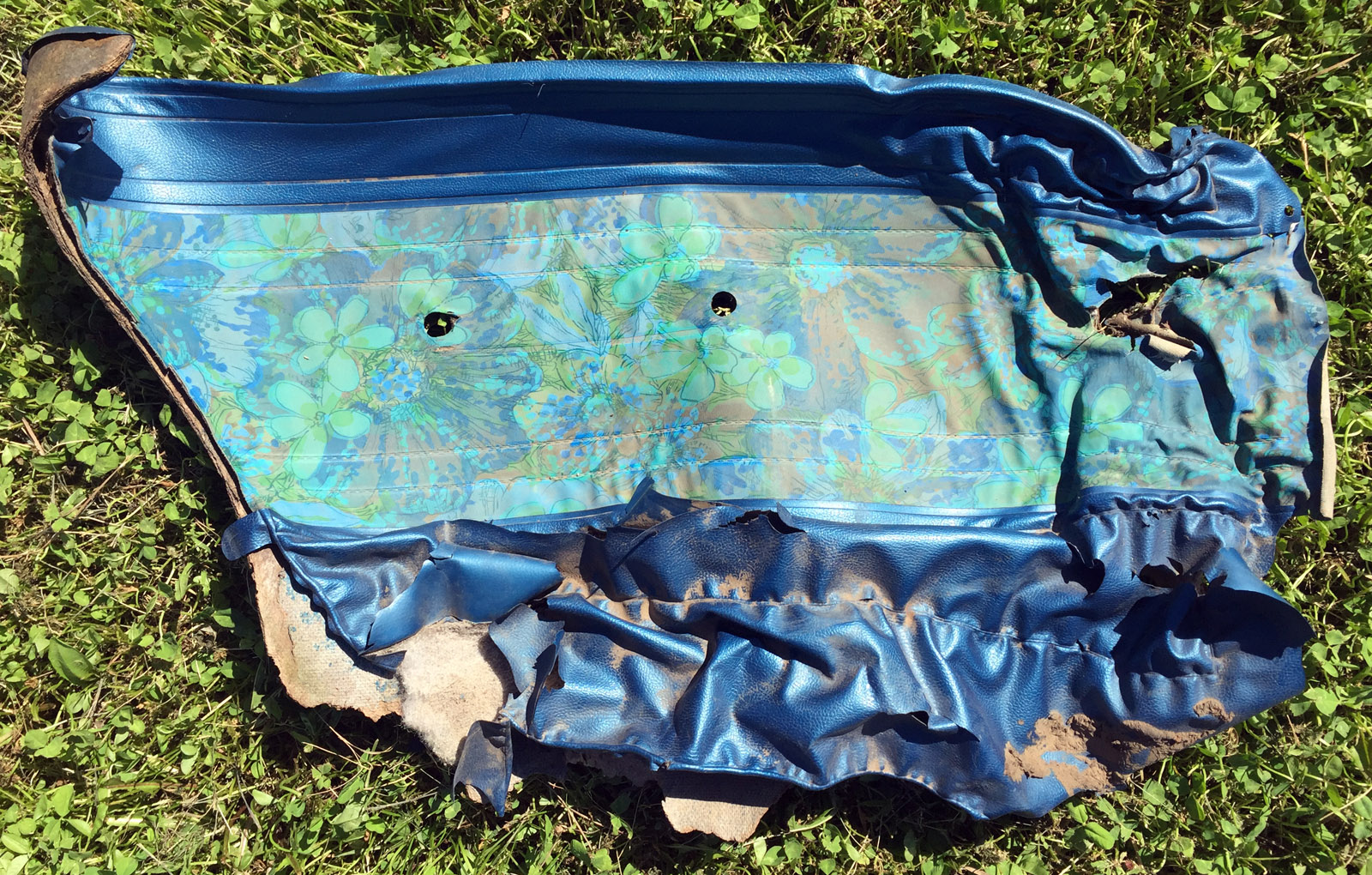 More info about the car:
Engine that came with the car orginally? - 318 2bbl
Engine in the car now - Purchased with a 383 in it, currently pulled out
Tranny that came orginally? - A904
Tranny in the car now? - Purchased with a 727 in it, currently pulled out
Original Exterior color? - It's not listed!
Now exterior color? - Faded blue/rust
Interior bucket seat color - F2Q Turquoise vinyl with mod (floral) inserts
Fender tag:

M33 R11 V1Q END
A01 A04 G33 J25 L31 M21
B5 B5 F2Q B7 910 078XXX
E44 D31 RH23 F9G 117XXX


M33 = Body Side mouldings; R11 = Music Master Radio (2 Watt); V1Q = Blue/green floral vinyl roof; END = end of codes;

A01 = Light Package; A04 = basic option group; G33 = Driver's side remote-adjustable mirror; J25 = multi speed wipers; L31 Fender/hood mounted turn signals; M21 = Drip Rail Mouldings;

B5 = Bright Blue Metallic exterior paint; B5 = Bright Blue Metallic exterior paint (B5 is listed twice to show it was not a two-tone paint car); F2Q = Turquoise vinyl seats with blue/green floral inserts; B7 = Dark blue upper door frame paint; 910 = Build date of 09/10/68; 078XXX = Vehicle Order Number

E44 = 318 2bbl engine (230hp); D31 = A904 3 speed Automatic Transmission ; RH = Satellite High Price Class; 23 = 2 Door Hardtop; F9G = 318/1969/Built at St. Louis, MO; 117XXX = Sequence number.

More about this Satellite from the owner:

"Found the car on ebay in South Dakota, was able to strike a deal and met up with previous owner a Chrysler at Carlisle in july. I was able to bring the car home that weekend. Car is extremely rough but i will set it aside stock pile new sheetmetal and extra cash and hopefully start on it within a year or so. "
---

Go back to the Mod Registry Info Page!
Page last updated: 8/18/2017 10:56:52 AM