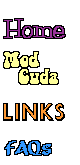 Mod Top #130
Reggie Pierce in Mississippi: RH23 Satellite 383 (originally 318)/Auto Floral Top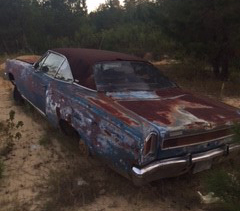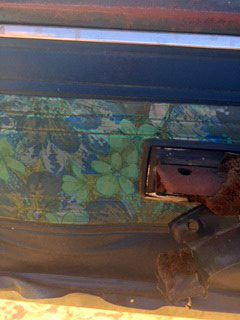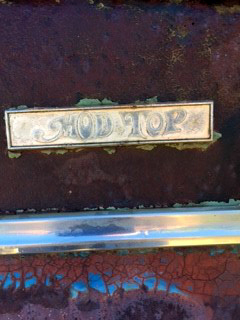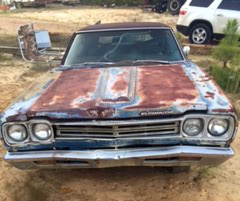 More info about the car:
Engine that came with the car orginally? - 318 (according to VIN: RH23F9G2XXX)
Engine in the car now - 383
Tranny that came orginally? - Automatic
Tranny in the car now? - Automatic
Original Exterior color? - It's not listed!
Now exterior color? - Blue
Interior bucket seat color - H4W White Bench seat/Black carpet
More about this Satellite from Reggie:

"Was found in pasture in clay county, West Point MS. There was a dana 60 rear end laying beside it. Car had HEMI badges from a 70 Cuda on front fenders. 383 engine was in the car. The orginal owner was killed in late 70s in a 1970 Hemi Cuda. His brother salvaged rear end wheels and badges from the totaled Cuda. There was a stack of 70s Playboys in the trunk!! "
---

Go back to the Mod Registry Info Page!
Page last updated: 10/1/2016 2:21:04 PM