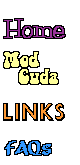 Mod Top #127
Henry van Vugt from New Zealand: Y2 Sunfire Yellow/D6X Black Deluxe Interior Barracuda 318/A904 ModTop

Note the very unusual combination of V1P Mod Top and D6X (non-floral) deluxe black interior!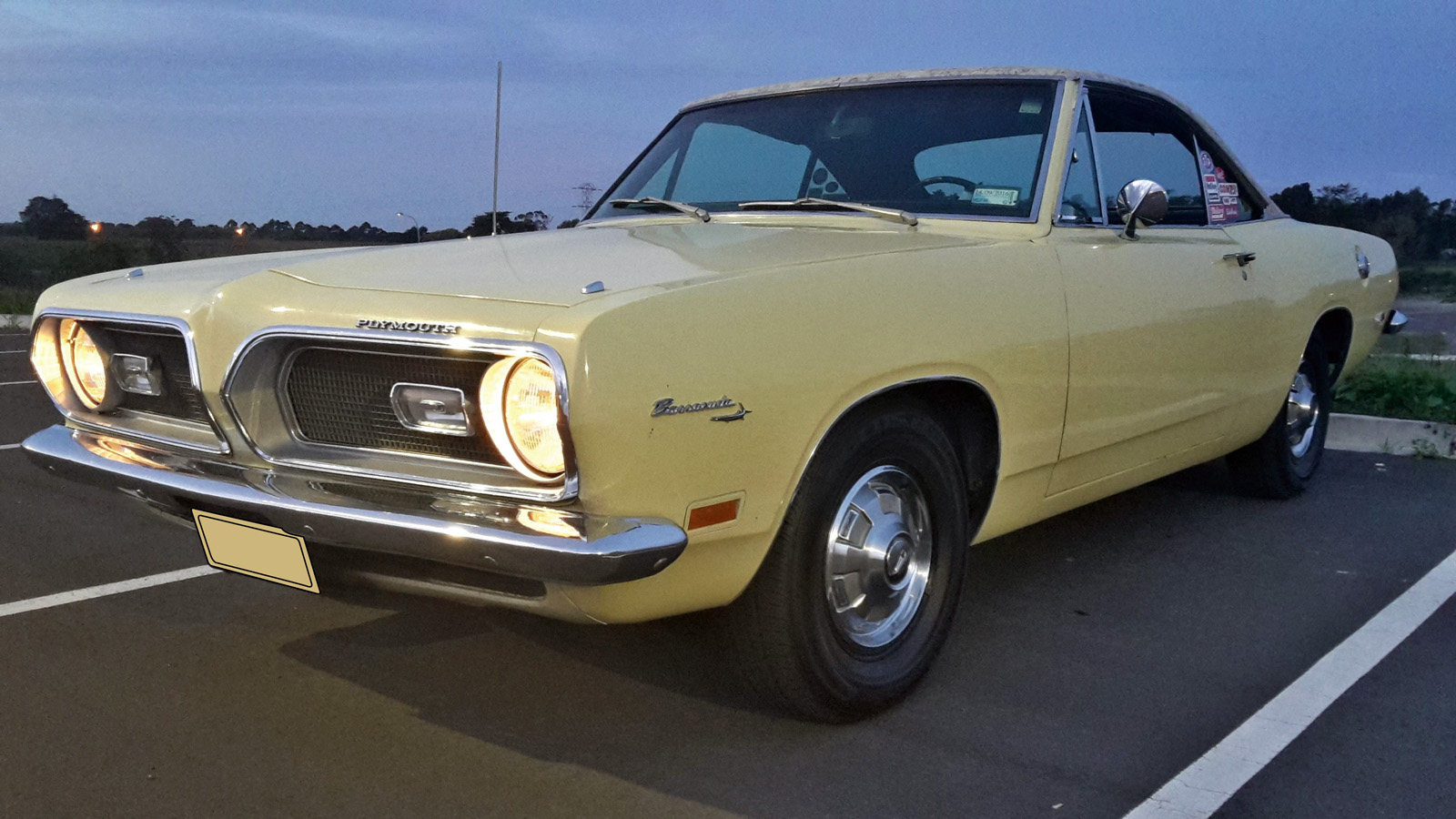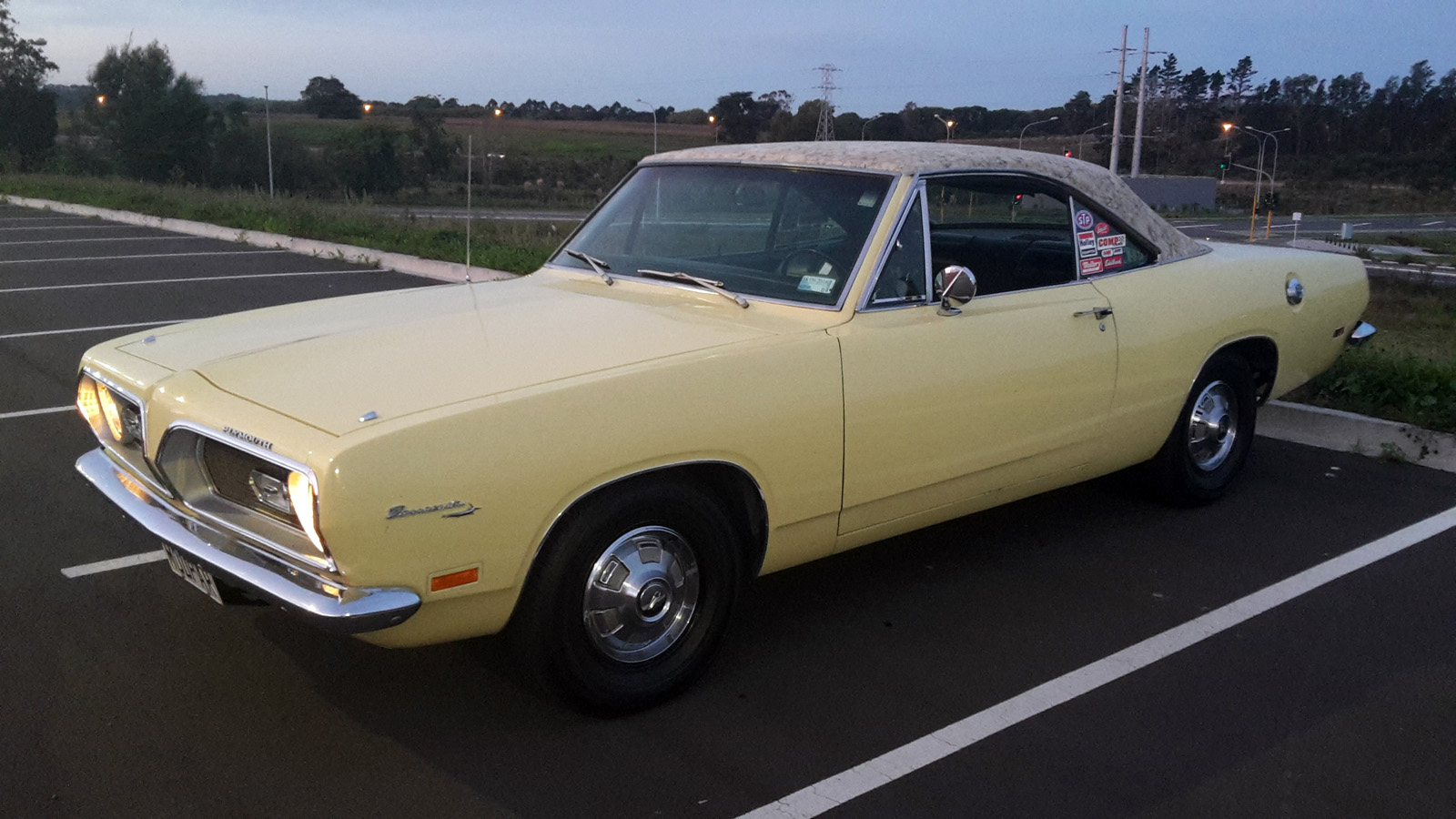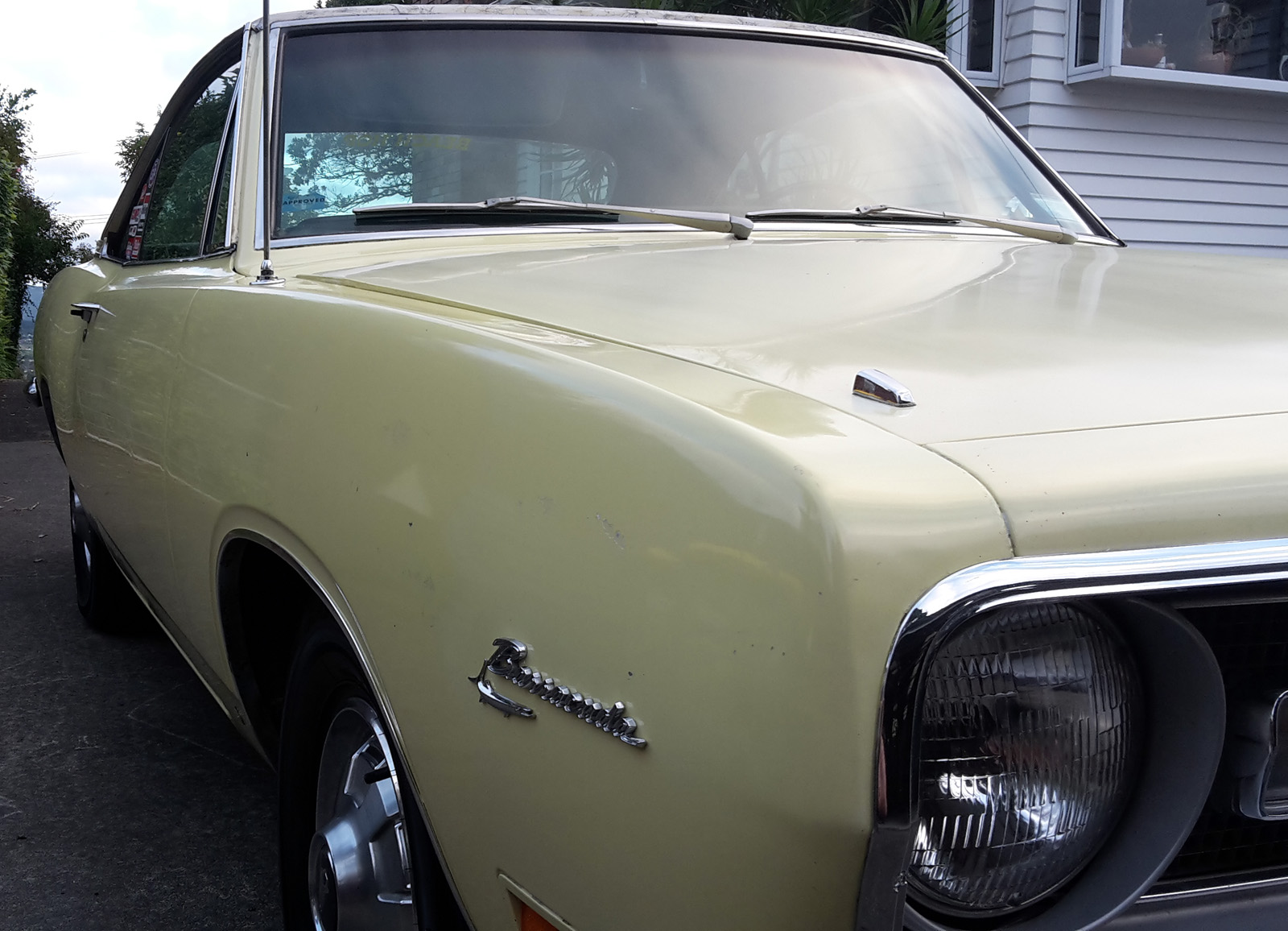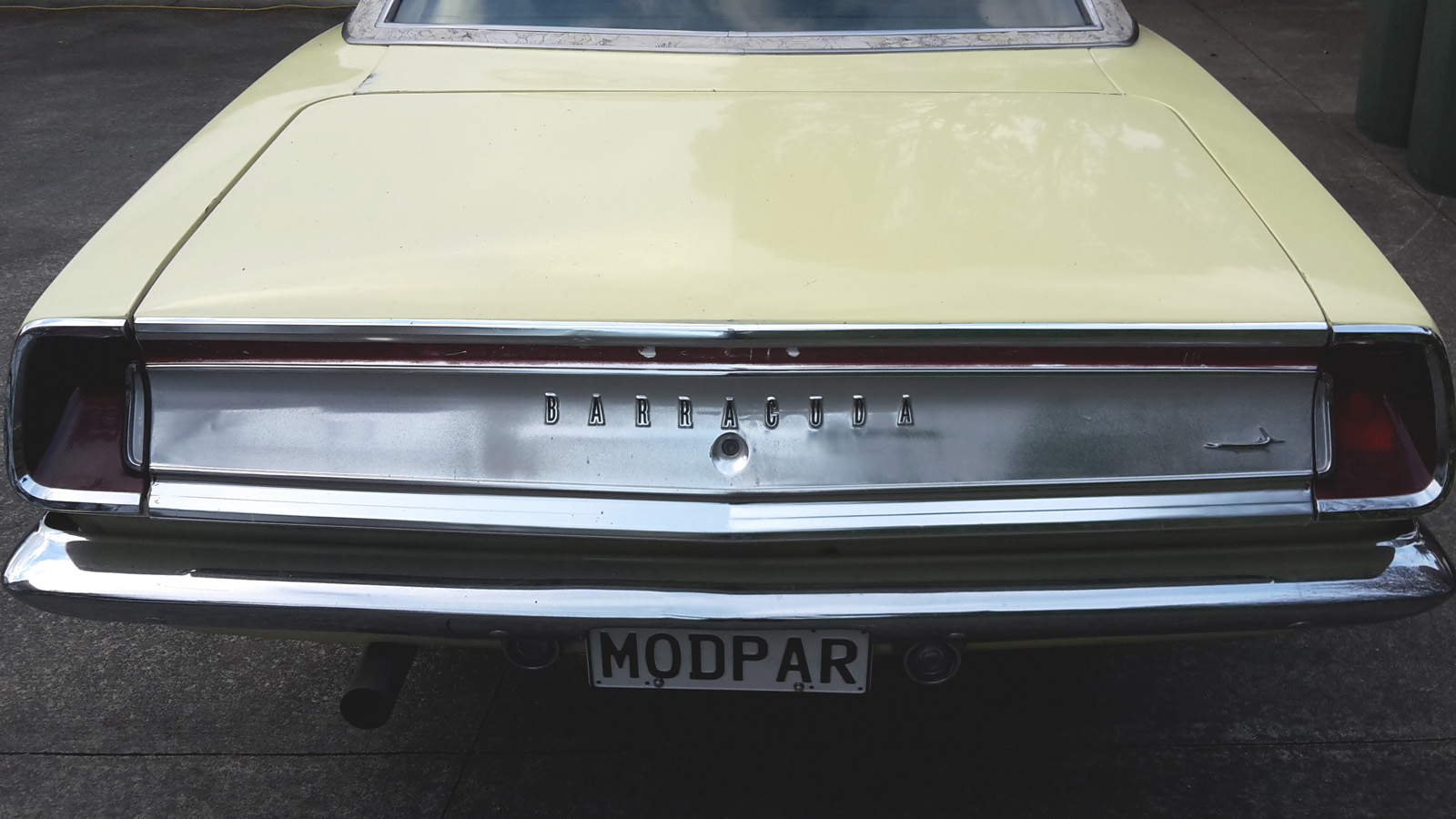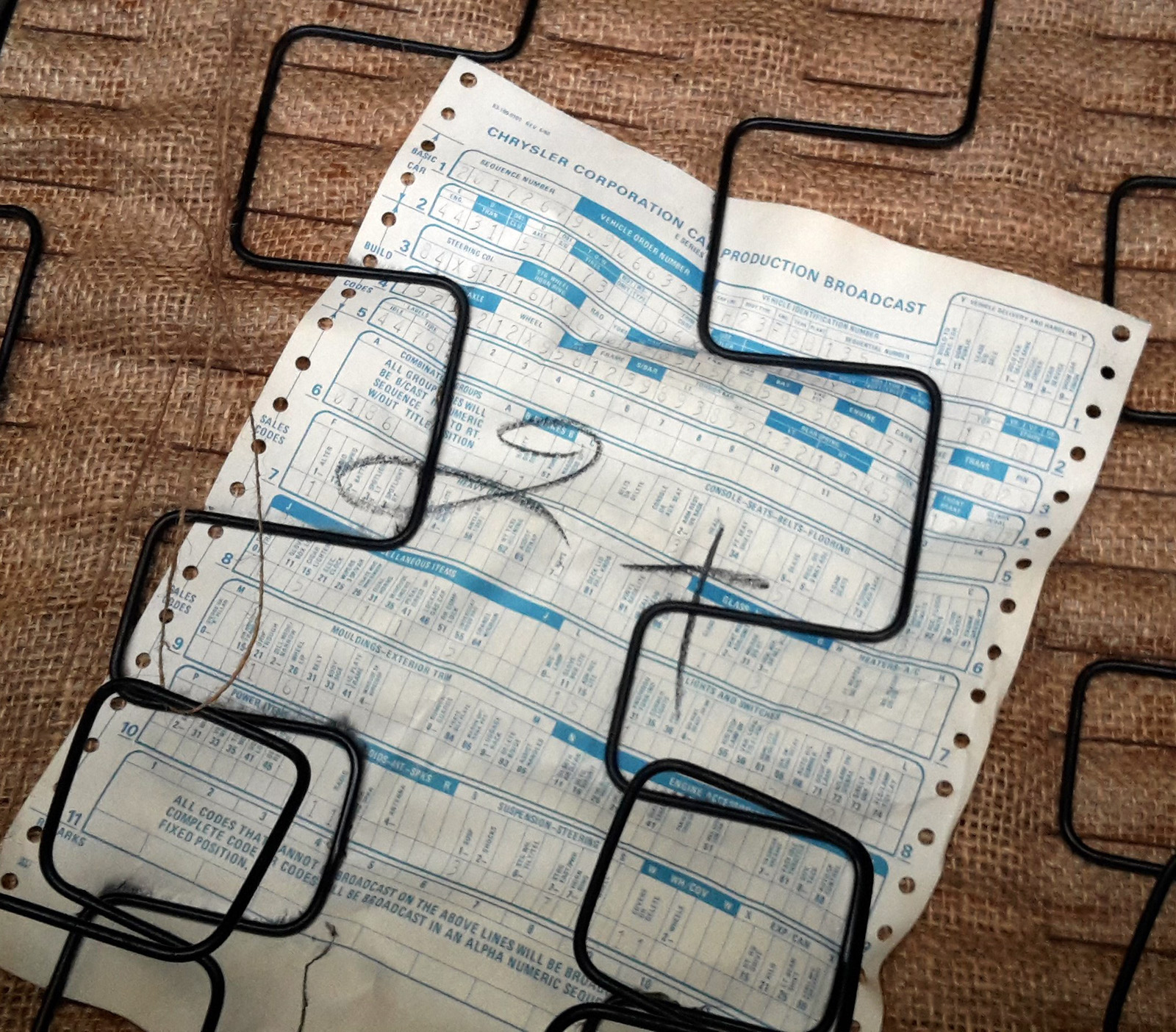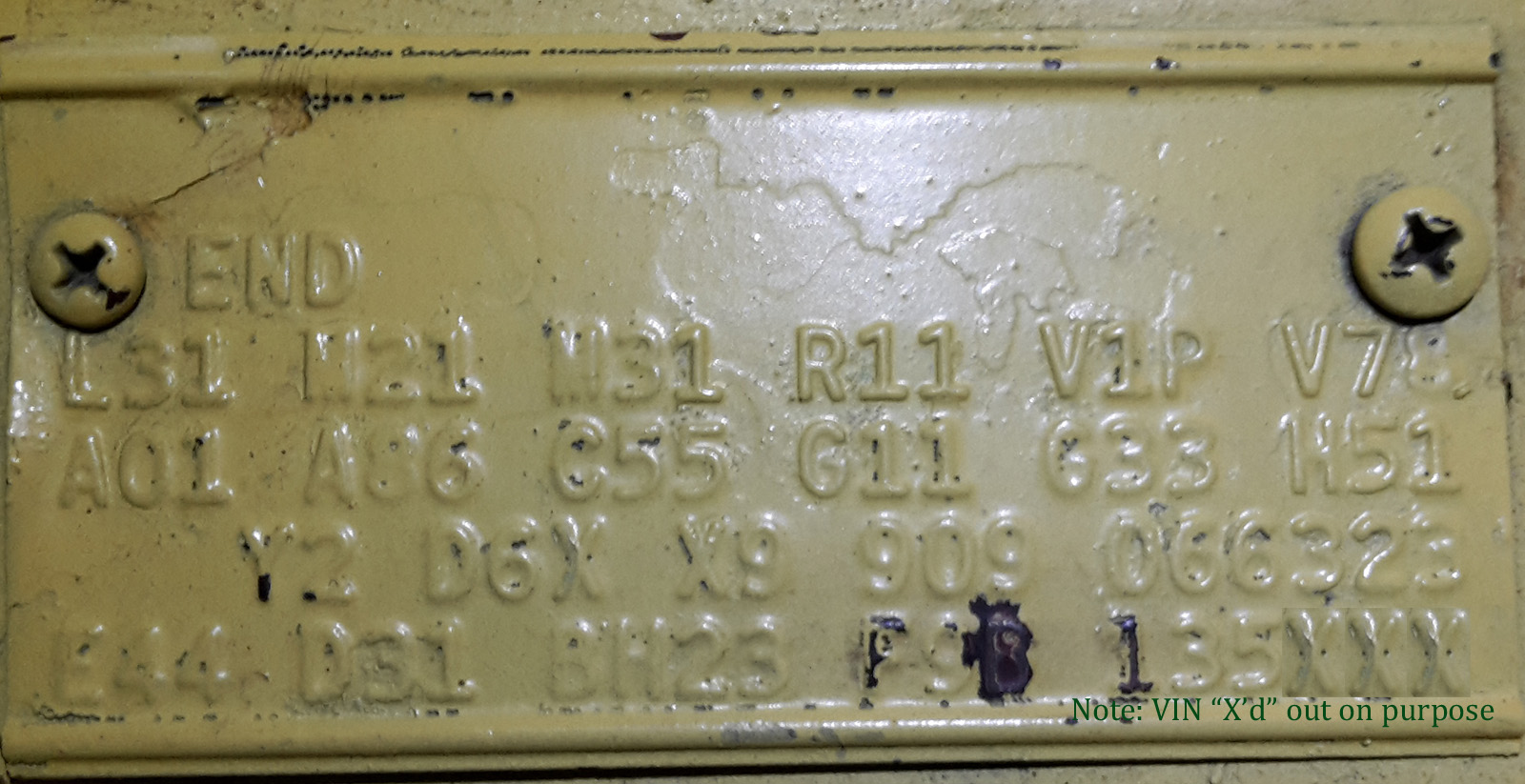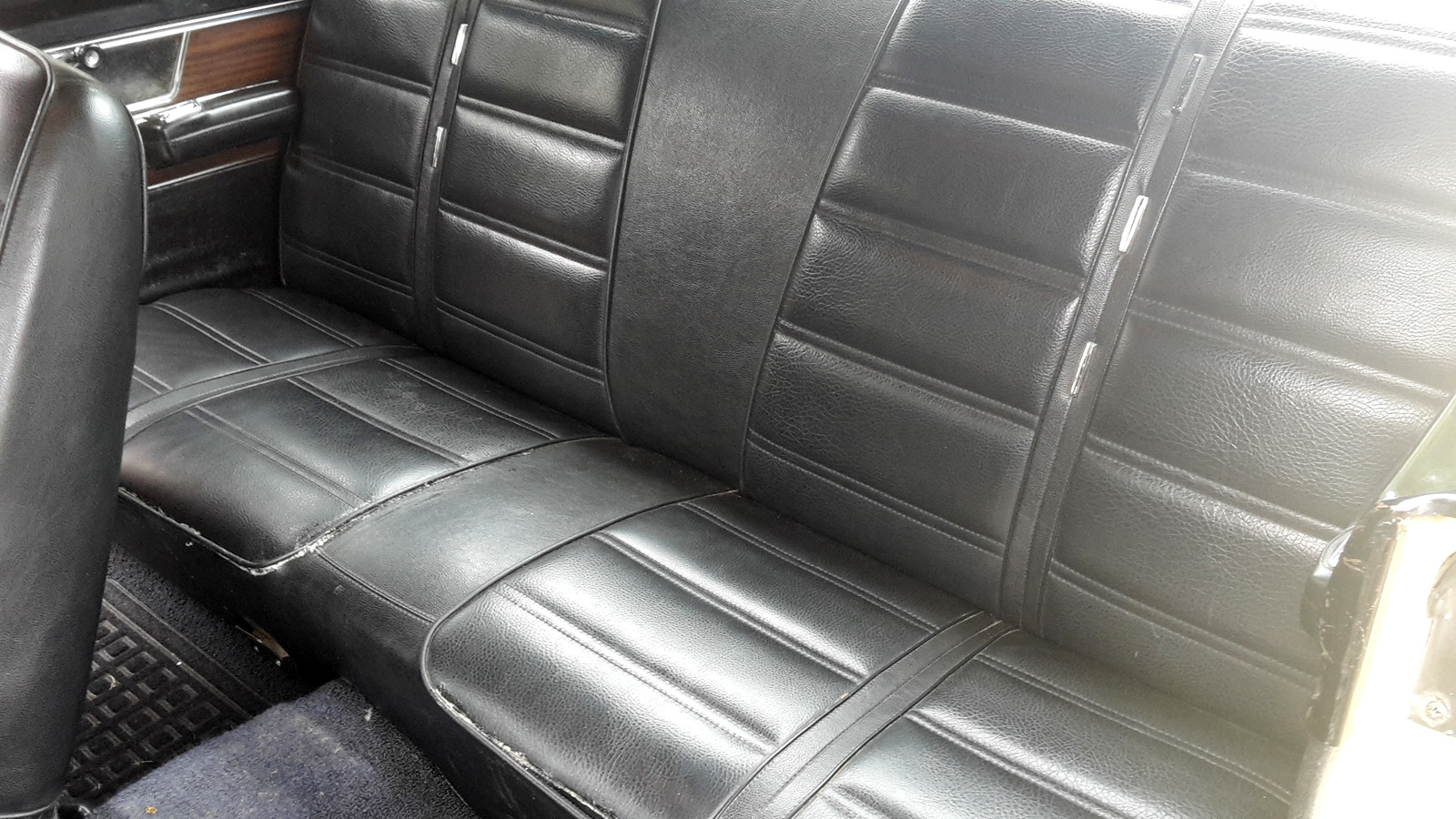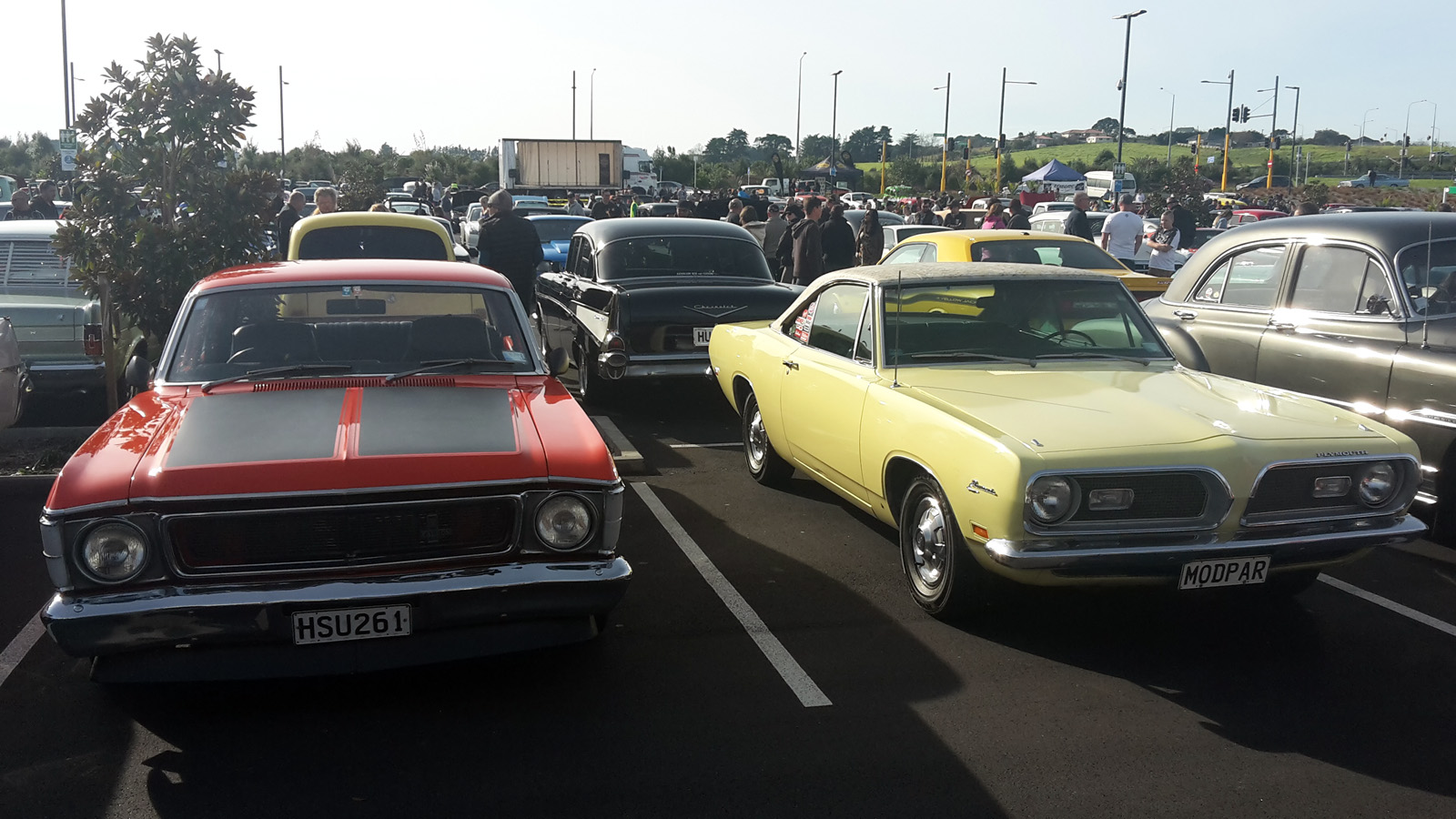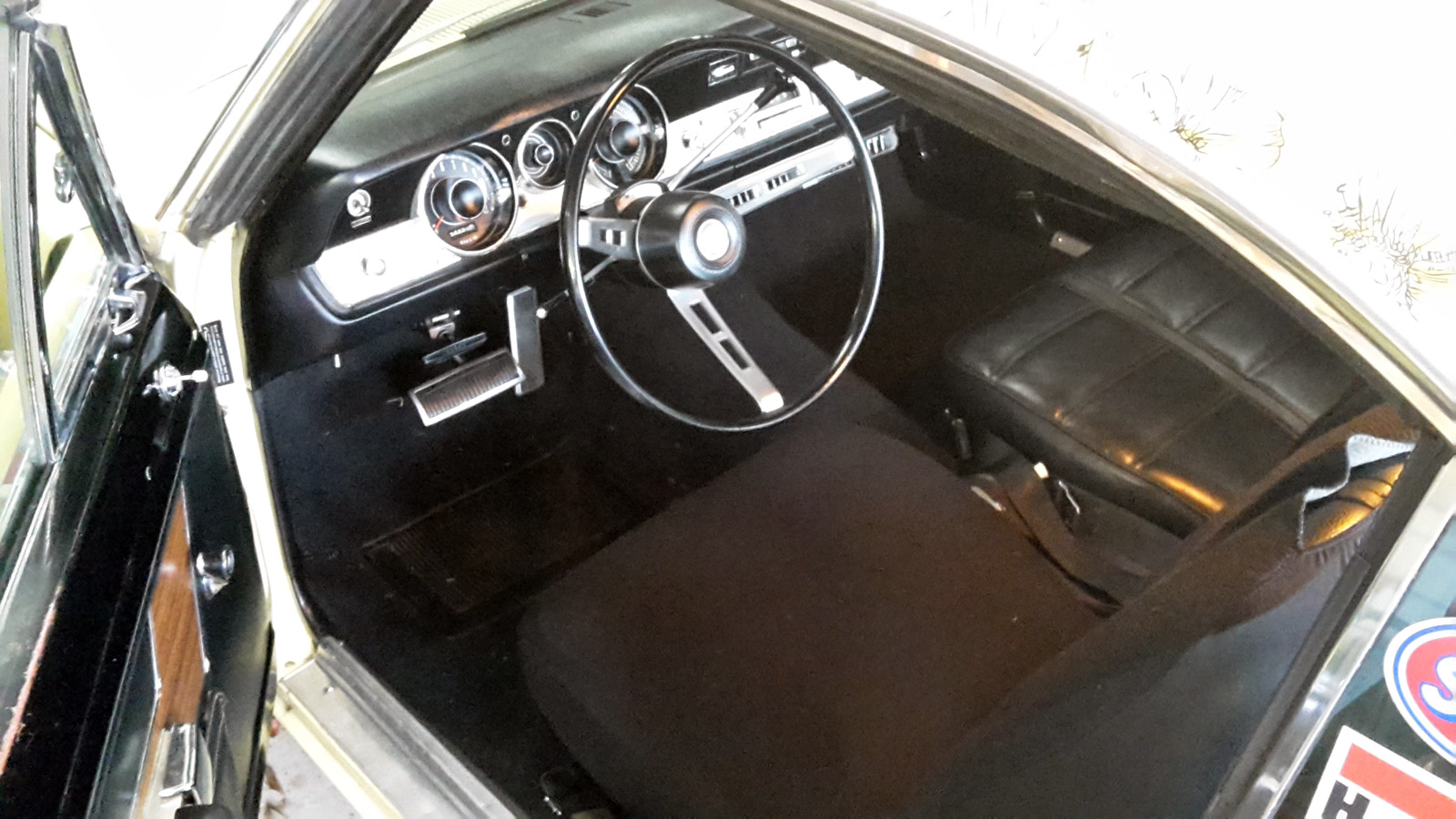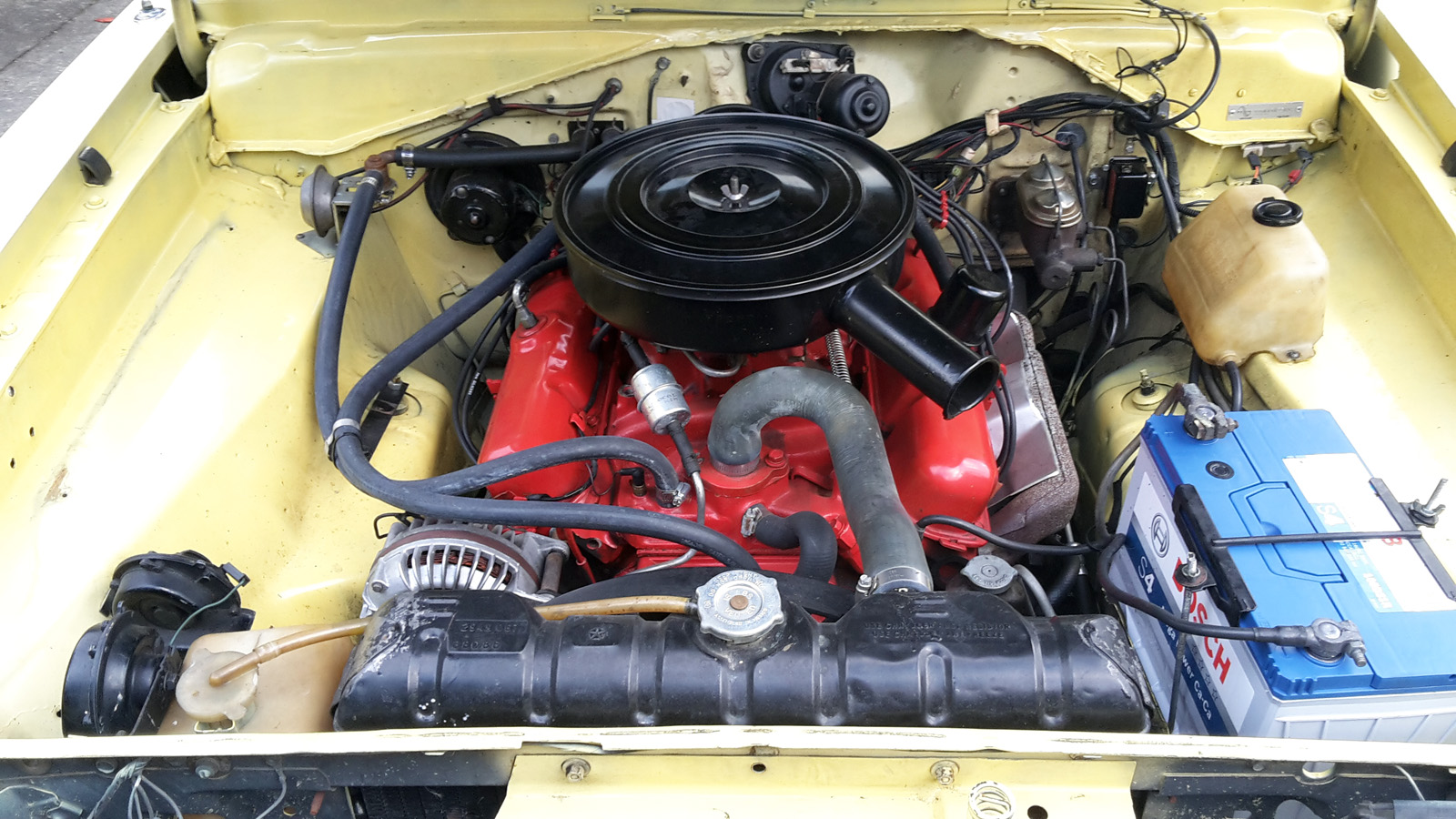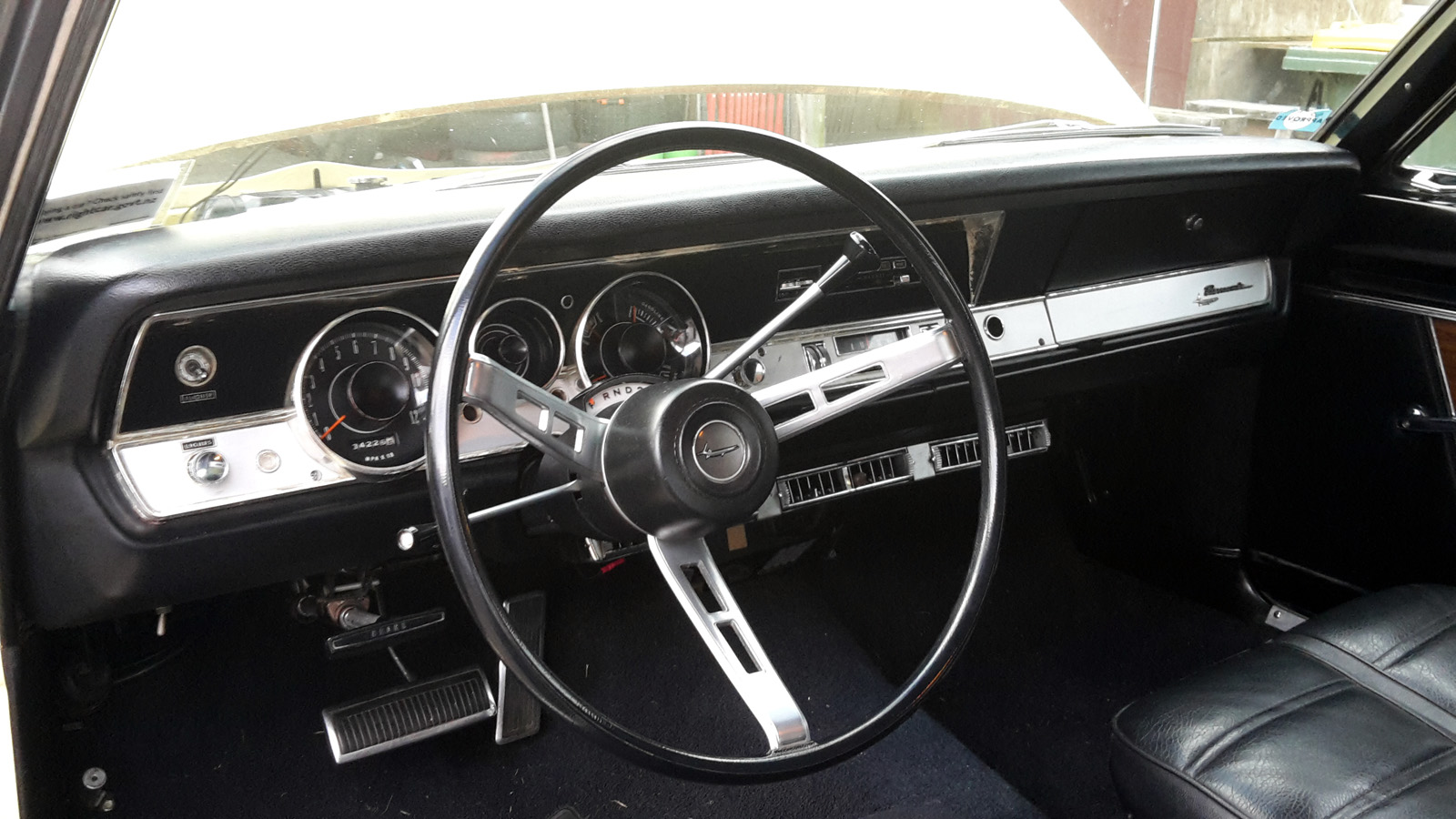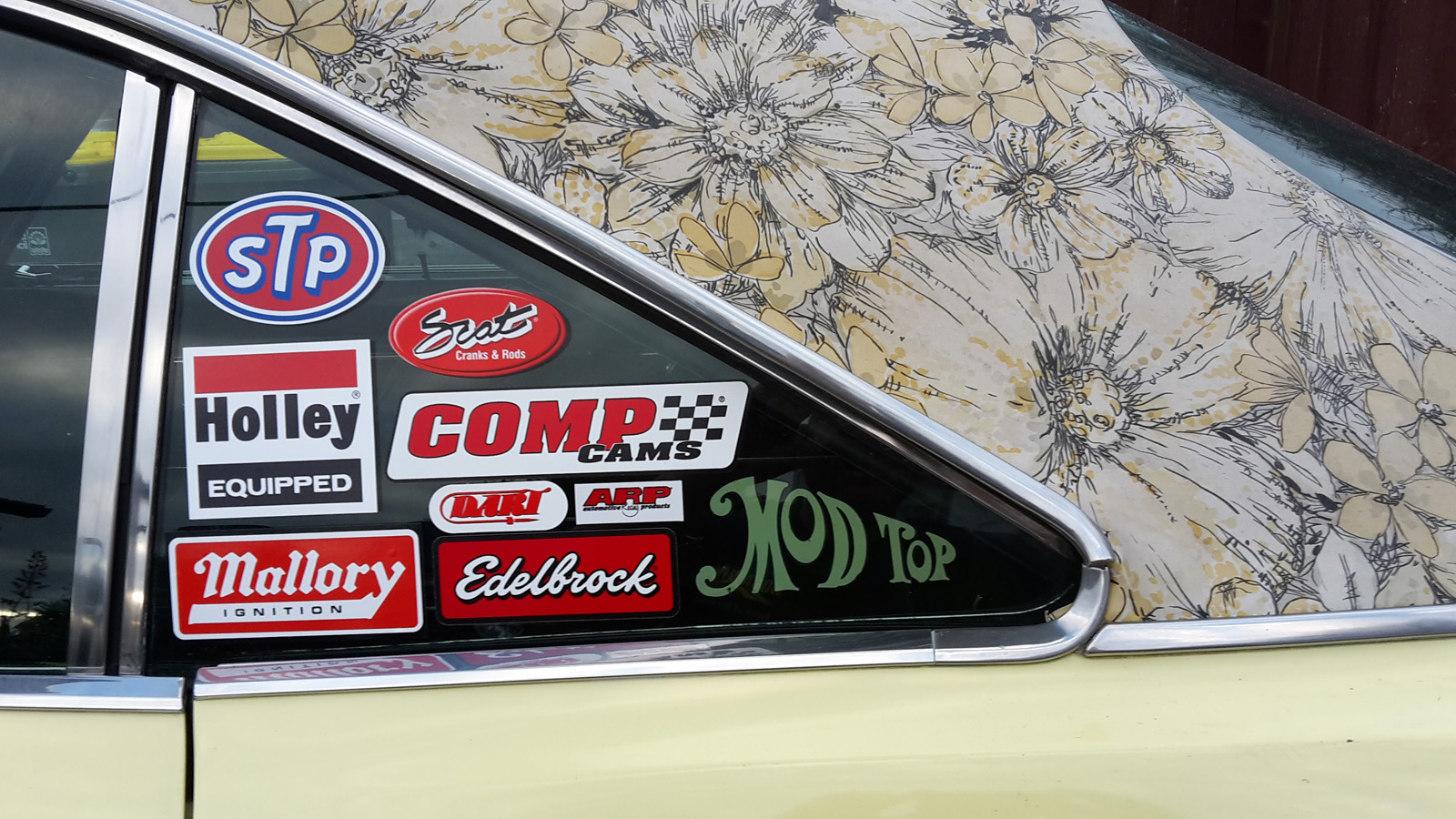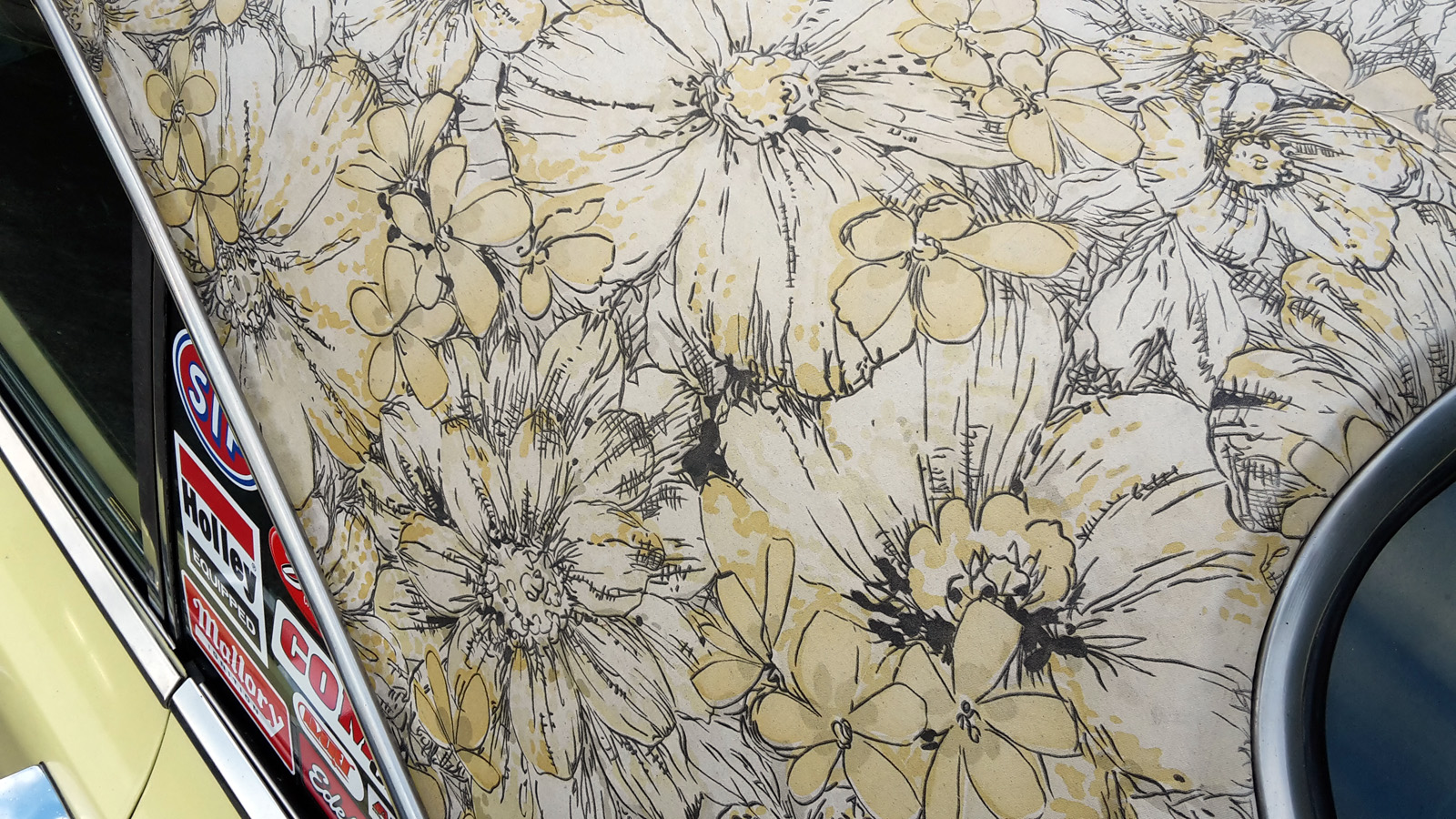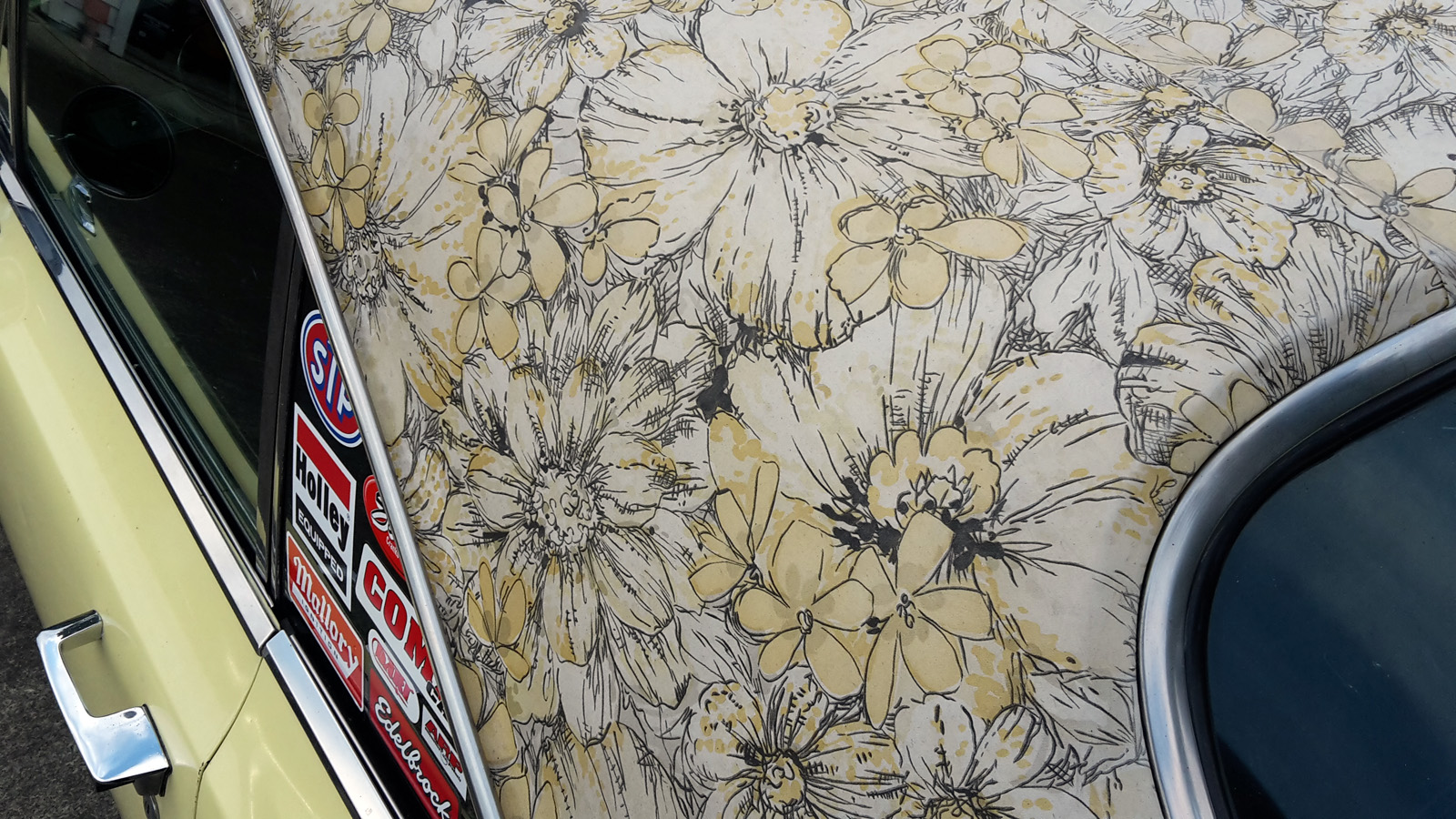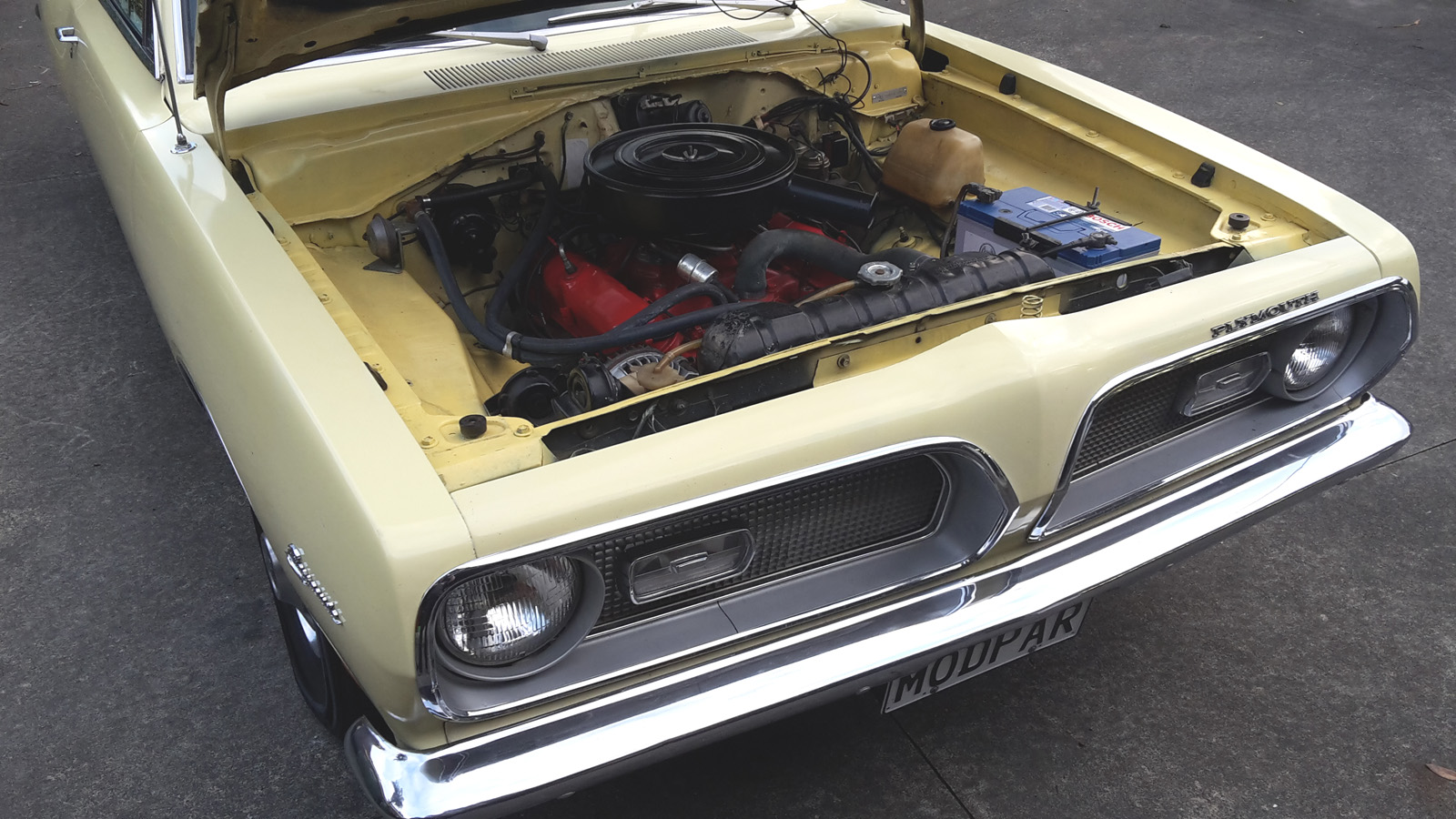 More info about the car:
Engine that came with the car orginally? - 318 230HP 1-2BBL 8 Cyl
Engine in the car now - 318 230HP 1-2BBL 8 Cyl
Tranny that came orginally? - A904 3-Speed Auto Trans
Tranny in the car now? - A904 3-Speed Auto Trans
Original Exterior color? - Y2 Sunfire Yellow
Interior bucket seat color - D6X Deluxe Black (Bucket seats)
Fender tag:

END
L31 M21 M31 R11 V1P V78
A01 A86 C55 G11 G33 H51
Y2 D6X X9 909 066323
E44 D31 BH23 F9B 135XXX

Fender tag decode from owner Henry van Vugt:

L31 Hood/Fender Mounted Turn Signals
M21 Roof drip rail moldings (these go above your side windows, along the edge of the roof line)
M31 Belt Moldings(these go under your side windows)
R11 AM Radio (2 Watts)
V1P Full Vinyl top Yellow Floral (Mod Top 69 Barracuda only)
V78 Delete accent stripe
A01 Light Package (interior, ignition, trunk light etc.)
A86 69 only Interior Decor Group
C55 Bucket Seats
G11 Tinted Glass (all)
G33 69 only OS LH Remote Standard Mirror
H51 Air Conditioning
Y2  Sunrise Yellow
D6X 1969 Deluxe black bucket seats
X9  Black Interior paint (console, instrument panel, carpet)
909 = Build date: September 09, 1968
066323 = Build date - order number
E44 318 cid 2 barrel V8 230hp
D31 A904 3-Speed Auto Trans
BH23  Barracuda High Price Class 2 Door Hardtop F9B = 318 engine/1969 model year/Built at Hamtramck, MI
More about this ModTop from Henry:

"I Purchased this car on January 21st, 2016 from the second owner who bought the car from the original owner Stephen Pearson from Lancaster, CA in 2013. The car currently has 133,000 miles on the clock, which I believe to be original. The engine and transmission were rebuilt back in 2008. It had some paint touch ups done back in the 1980's apart from that this car is totally original, well cared for and in very good condition. What an unbelievable find, such a rare car. A true Mopar classic. "


---

Go back to the Mod Registry Info Page!
Page last updated: 6/25/2016 1:03:57 PM