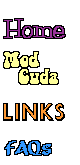 Mod Top #117
There was a B5 Blue/V1Q Satellite 318/904 Barracuda ModTop for sale on Ebay in March 2010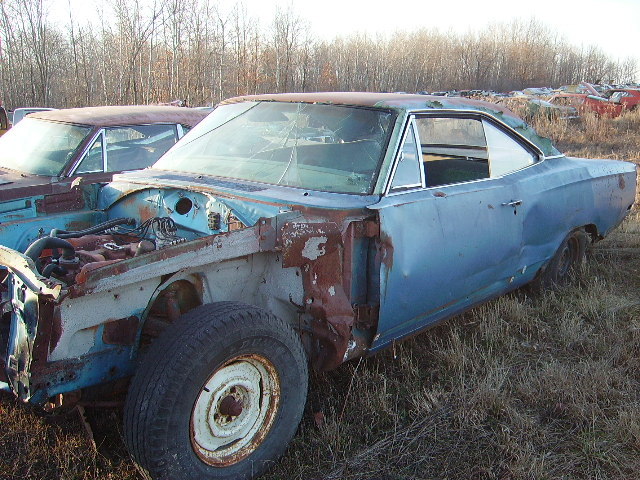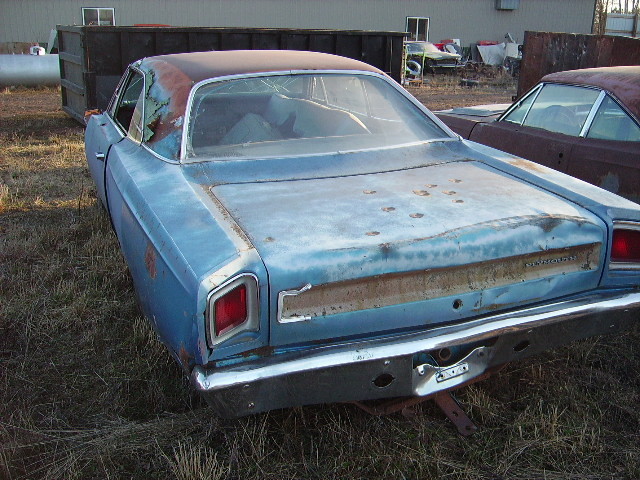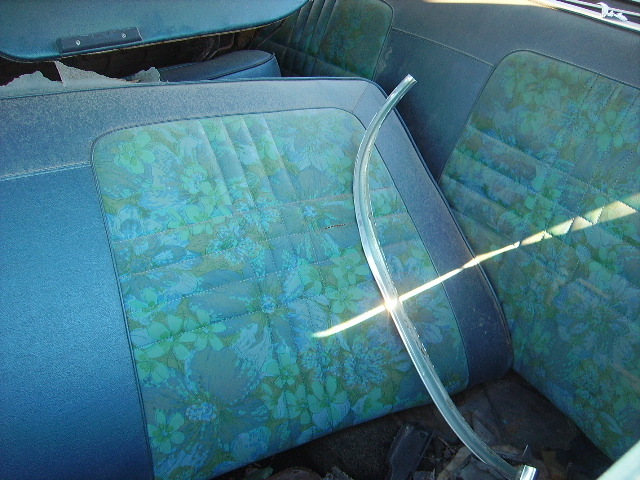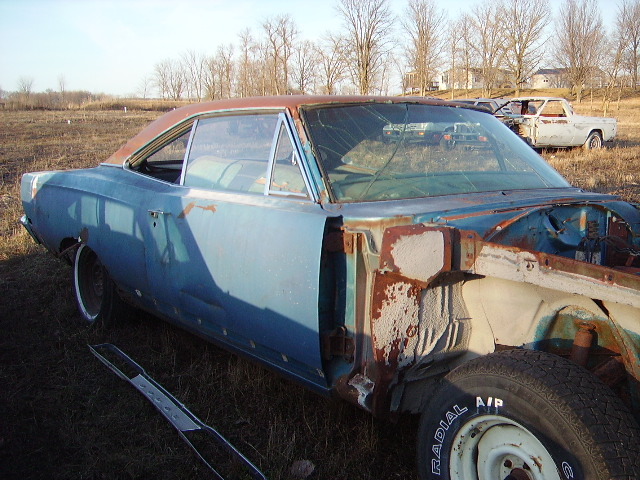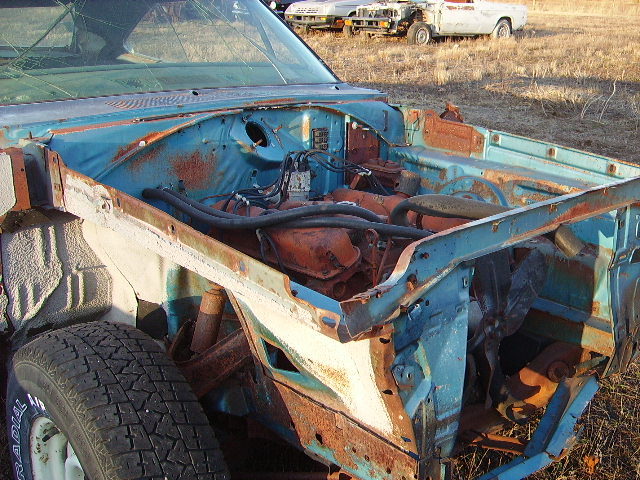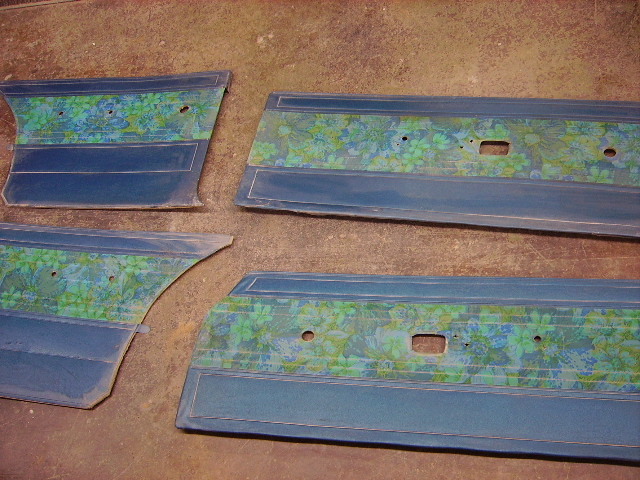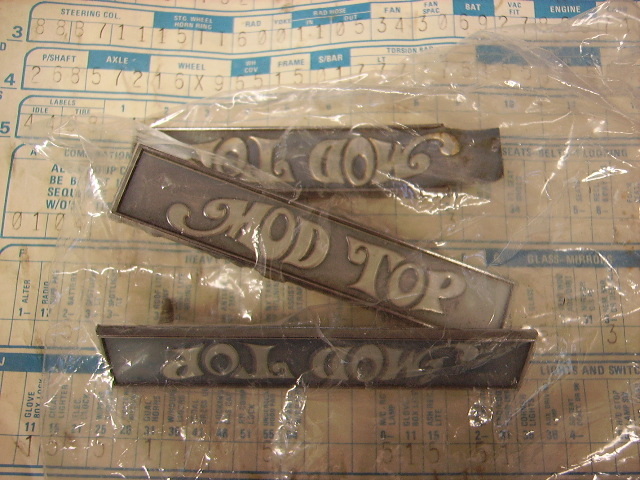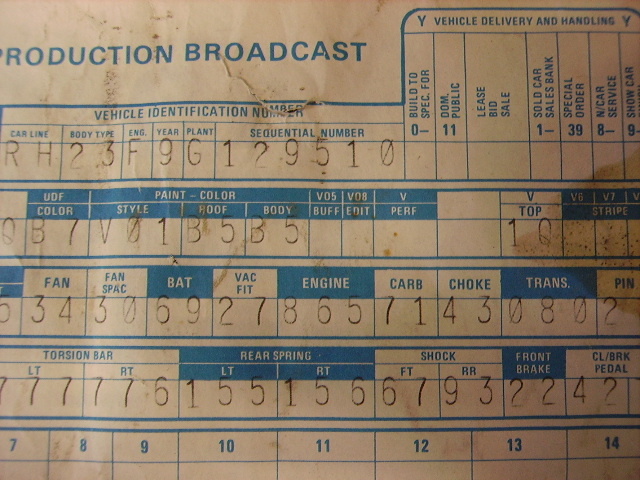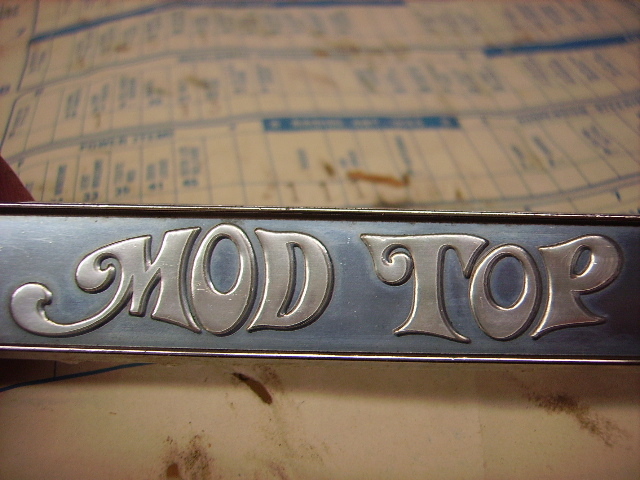 More info about the car:
Engine that came with the car orginally? - 318
Engine in the car now - 318
Tranny that came orginally? - 904 Auto
Tranny in the car now? - 904 Auto
Original Exterior color? - B5 Blue
Interior bucket seat color - V1Q Turquoise vinyl bucket seats with blue/green mod (floral) inserts
More stuff about this ModTop from the Ebay description:

"1969 MOD TOP SATILITE OR ROADRUNNER CLONE, SUPER RARE MOD TOP CAR. SHE NEEDS ALO OF TLC BUT IS VERY RESTORABLE, IT CAME OUT OF THE DAKOTAS SO ITS NOT AS RUSTY AS NORMAL MINNESOTA CARS BUT DOES NEED METAL WORK,THE FENDER TAG IS MISSING BUT I HAVE A BUILD SHEET ON THIS CAR, AND I ALSO HAVE 2 OTHER BUILD SHEETS FOR 2 OTHER MOD TOP CARS, I HAVE 2 SETS OF REAR SEATS AND A DECENT PAIR OF DOOR PANELS, I HAVE THE VINAL TOP MOD TOP EMBLEMS, THIS CAR WILL NEED YOUR BASIC QUARTERS , TRUNK, TRUNK EXTENTIONS, OUTER WHEEL HOUSES, ECT, HAS THE ORIGINAL 318 DRIVETRAIN IN IT AS FAR AS I KNOW, VERY NEET COOL PIECE OF OLD MOPAR HISTORY THAT YOU DONT SEE COME ALONG VERY OFTEN, I HAVE SOME OTHER PARTS CARS AROUND THAT I WOULD SELL PARTS OFF OF FOR EXTRA IF THIS HELPS, I CAN HELP LOAD THE CAR FOR TRANSPORT ALSO. WILL DELEVER FOR 1.50 A LOADED MILE. ASK IF YOU HAVE ANY QUESTIONS FEEL FREE TO ASK BEFORE YOU BID. THIS CAR COMES WITH A BILL OF SALE ONLY. "


---

Go back to the Mod Registry Info Page!
Page last updated: 2/22/2013 1:40:35 PM