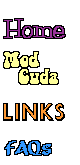 Mod Top #115
Charlie Saucier in Mississippi has an F5/F6J Barracuda 318/904 Air Conditioner Barracuda ModTop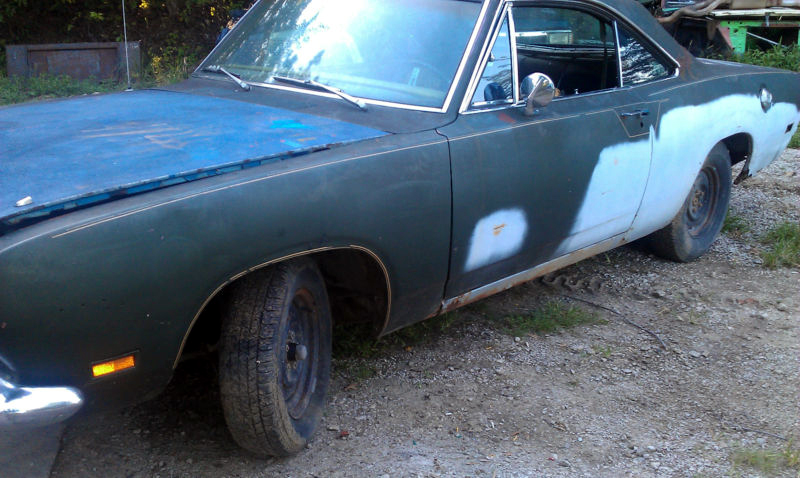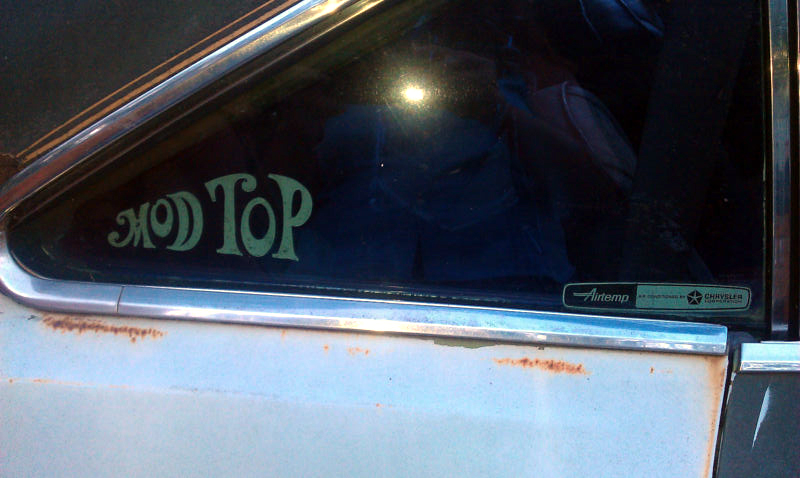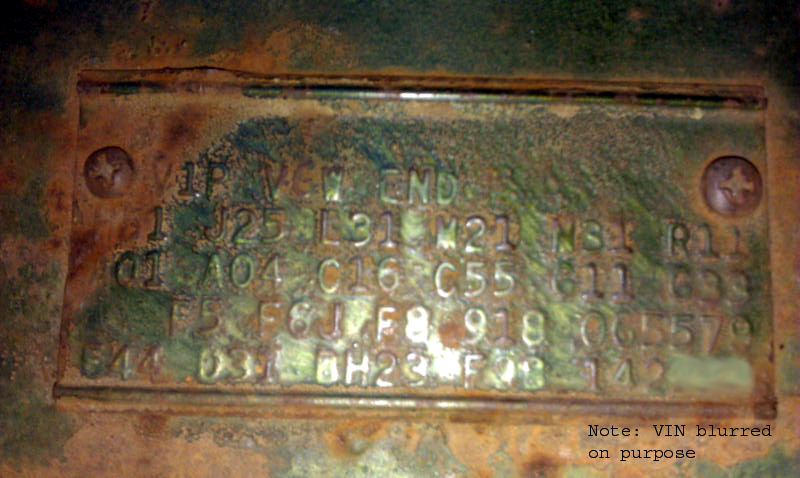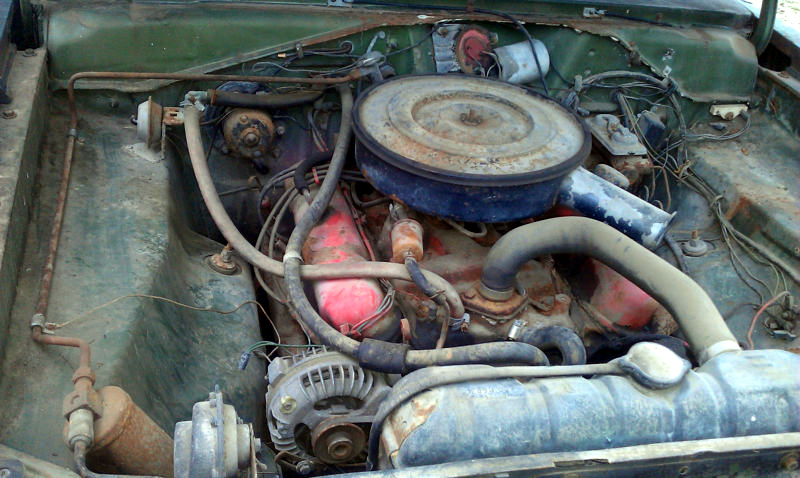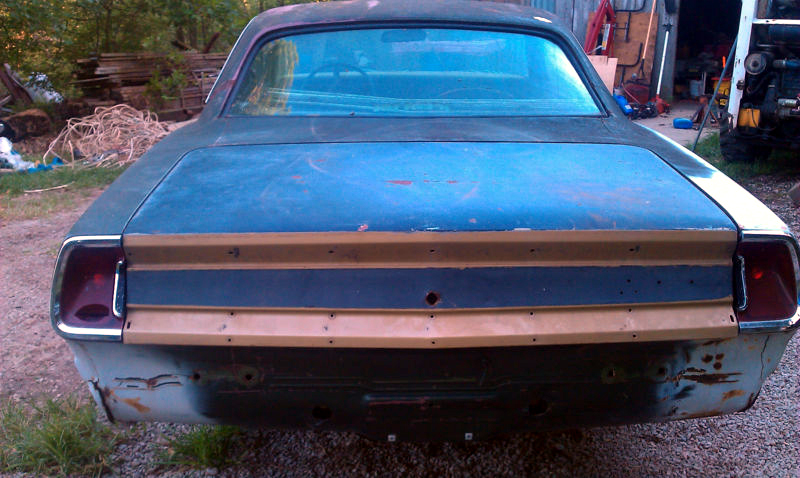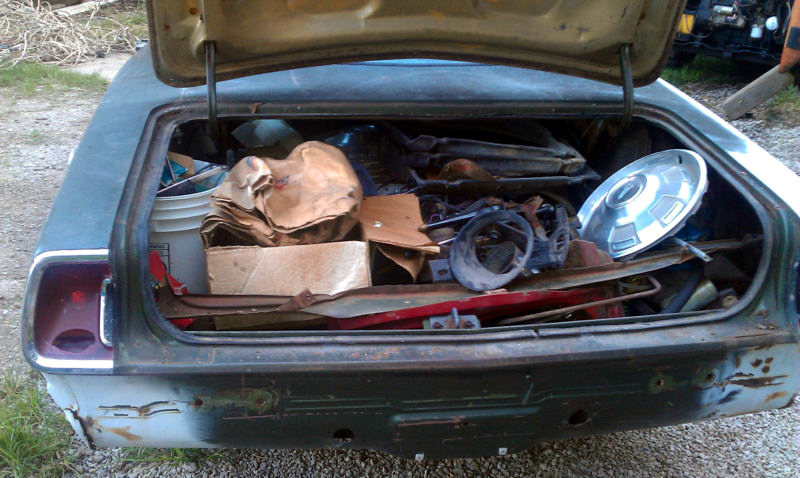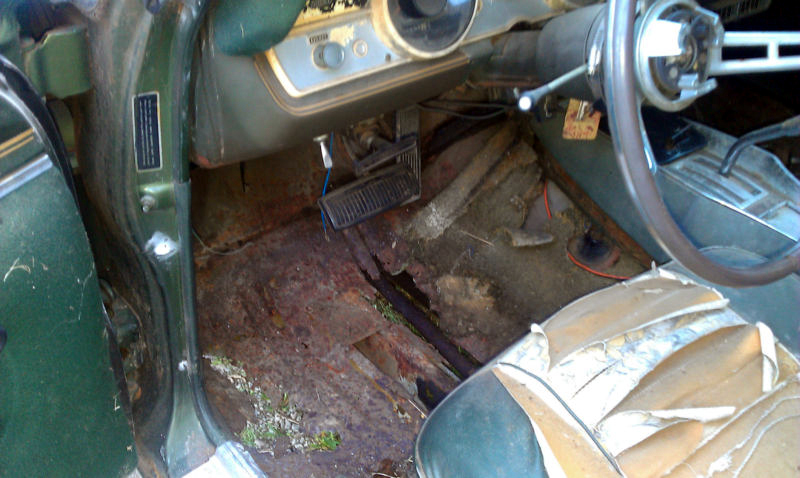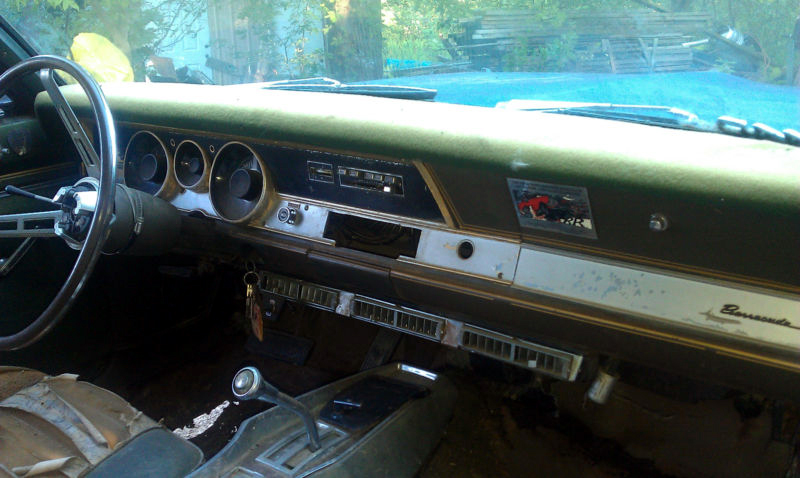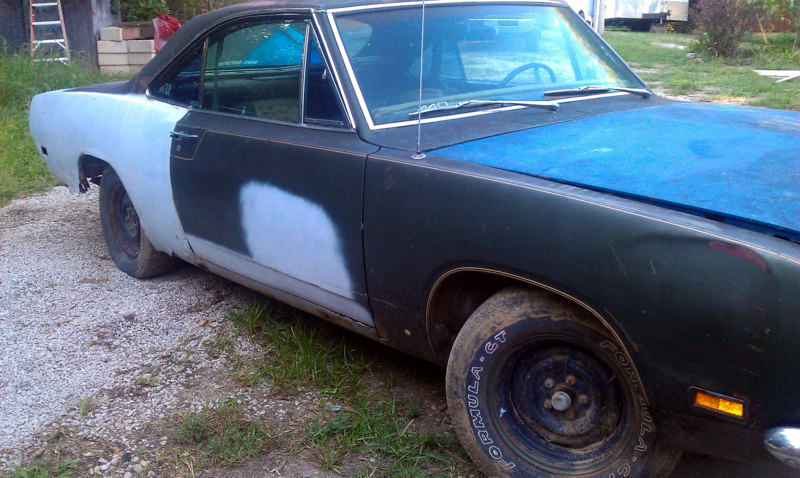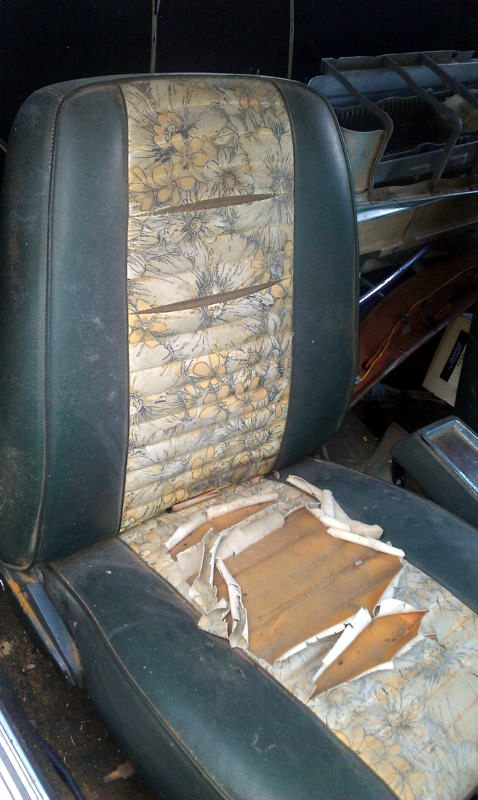 More info about the car:
Engine that came with the car orginally? - 318
Engine in the car now - 318
Tranny that came orginally? - 904 Auto
Tranny in the car now? - 904 Auto
Original Exterior color? - F5 Limelight Green Metallic
Interior bucket seat color - F6J Green vinyl bucket seats with mod (floral) inserts
Fender tag:

V1P V6W END
H51 J25 L31 M21 M31 R11 
A01 A04 C16 C55 G15 G33
   F5 F6J F8 918 065579
E44 D31 BH23 F9B 142XXX
V1P = Yellow floral vinyl roof; V6W = White Longitudinal Sports Stripe; END = End of codes

H51 = Air Conditioning; J25 = 3 speed variable windshield wipers; L31 = turn signals, hood/fender mounted; M21 = Drip Rail Mouldings; M31 = Body Belt Mouldings; R11 = AM Radio;

A01 = Light package - (Glove Box Lock, Courtesy Lamp, Reading and Dome Lamp, Glove Box Lamp, Cargo Compartment Lamp, Trunk Compartment Lamp, Hood/Fender Turn Signal Lamps, Rear Door Dome Lamp Switch, Ignition Switch Lamp with Timer, Headlamp-on Buzzer, Headlamp Switch Lamp with Timer); A04 = Basic Radio Group; C16 = Woodgrain console; C55 = Bucket seats; G15 = Tinted Windshield (only); G33 = Driver's side remote side mirror

F5 = Limelight Green Metallic exterior paint; F6J = green vinyl seats with yellow and black floral inserts (mod interior), also yellow and black floral inserts on the door panels; F8 = Dark Green Interior paint (console, instrument panel), and dark green carpet; 918 = September 18, 1968 build date; 065579 = order number

E44 = 318 2bbl engine (230hp); D31 = A904 3 speed Automatic Transmission (Torqueflite); BH = Barracuda High Price Class; 23 = 2 Door Hardtop; F9B = 318/1969/Built at Hamtramck, MI; 14XXXX = Sequence number.

More stuff about this ModTop from an Ebay description in January 2013:


This is a rare Modtop 1969 Barracuda coupe, this car is one of approx. 120 made in green. This car came with the Modtop option, front seat option, rear seat option, and door panel option all in Modtop material. This car is well equipped A/C, power steering, bucket seats, console, automatic. This car will run. Has rust in drivers floor board, rockers, needs lower quarters. Hole is bottom of trunk floor where spare tire sits. One grille side is damaged from deer hit. Many spare parts come with the car.
---

Go back to the Mod Registry Info Page!
Page last updated: 3/9/2015 7:32:00 PM