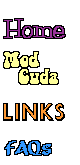 Mod Top #106
Richard and Rene Rudd in Texas have a 1969 Satellite W1 Alpine White Mod Top

More info about the car:
Original Engine? - 318
Current Engine? - 318
Original Transmission? - 904
Current Transmission? - 904
Original Exterior color? - W1 Alpine White
Interior bucket seat color - F2Q Turquoise vinyl with mod (floral) inserts
Fender tag:


G33 M21 M35(?) R11 V1Q END
W1 W1 F2Q B7 B22 097290
E44 D31 RH23 F9G 173XXX

G33 = Driver's side mirror/manual; M21 = Drip Rail Mouldings; M35 = Vinyl body mouldings; R11 = Music Master AM Radio (2 Watt); V1Q = Blue/green floral vinyl roof; END = end of codes

W1 = Alpine White exterior paint (listed twice because this is not a two-tone car); F2Q = Turquoise vinyl with blue/green floral inserts; B7 = Medium Blue Metallic upper door frame paint; B22 = November 22, 1968 build date; 097290 = order number

E44 = 318 engine 2-bbl; D31 = 904 Torqueflite transmission; RH = Satellite High Price Class; 23 = 2 Door Hardtop; F9G = 318 engine/1969 model year/Built at St. Louis, MO; 173XXX = Sequence number.

Other good stuff about this Mod Top Satellite:


"This car was found in Mulberry IL, we at first thought this was my husbands "first car" but upon further inspection this turned out to be a "Mod Top" and his wasn't. The car is in really rough condition and we plan on restoring it."
---

Go back to the Mod Registry Info Page!
Last updated 4/10/2009 9:09:35 AM