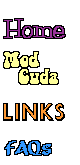 Mod Top #104
Chris Drahosz in Washington State has a 1969 318/904 Barracuda Mod Top

More info about the car:
Engine that came with the car orginally? - 318
Engine in the car now - none
Tranny that came orginally? - 904noneAuto: original to the car
Original Exterior color? - Y2 Sunfire Yellow
Interior bucket seat color - F6P Yellow vinyl bucket seats with mod (floral) inserts
Other good stuff about this Mod Top Barracuda:


"Spotted this car in a friends neighborhood one day and followed the lady home. Car was still wearing the original paint and top at that point. Over the next ten years I made many attempts to purchase the car. Twice in that period of time I was close to landing the deal with a disappointing back out at the last minute. Persistance paid off in this story as I now have my elusive mod top. Unfortunately durring the time in trying to acquire the car, the owners daughters boyfriend became interested in the car and attempted to "fix it up" removing the top and repainting the car frog green. Original motor and trans. is also missing and no fender tag to be found. Fortunately though, I found the build sheet still in place and in excellent condition! Does still have the MOD TOP decals in the windows and are in remarkable shape. Mod interior was still there minus the door panels. They will require recovering. Since the fender tag and the original motor are missing, I do not plan on a stock restoration for this car. The interior will be put back to stock but the exterior will be painted 2005 Saab lime yellow met. with the 'cuda stripe and scoop package (with the mod top of course). Power will be provided bu a 6.1 crate Hemi with a 727. Rear is a sure grip 8.25 with a 489 carrier 3.55 ratio. This car is currently a bare bones rolling shell that I just got back from being media blasted. It's going to be a fun project!! "
---

Go back to the Mod Registry Info Page!
Last updated 8/17/2008 3:16:56 PM