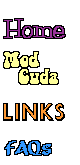 Mod Top #1
Steven Juliano added this 1969 340/727 Formula S ModTop Barracuda (29,000 original miles) to his extensive unique MoPar (and others) collection. If you have not visited Steven's website before, you are in for a TREAT!

The car is in great original shape; we originally saw this car at the MoPar Nationals in Columbus, OH(?) in 1996. It was featured in the November, 1994 issue of MoPar Collector's Guide.

It was also listed for sale on the 'Net in January 2006 by ShowYourAuto.com, (and on Ebay) from whence I got many of the pictures you see below.

Here's the fender tag info:

M25 M31 R21 V1P V6X
G11 G33 H51 J25 L31 M21
A01 A53 A62 B51 C16 C55
   Y2 F6P X9 917 062181
E55 D32 BH23 P9B 14XXXX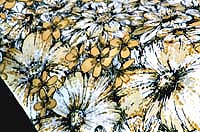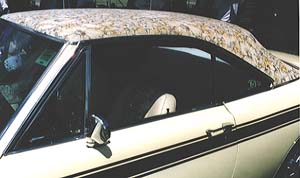 Note: the following 10 images are from ShowYourAuto.com: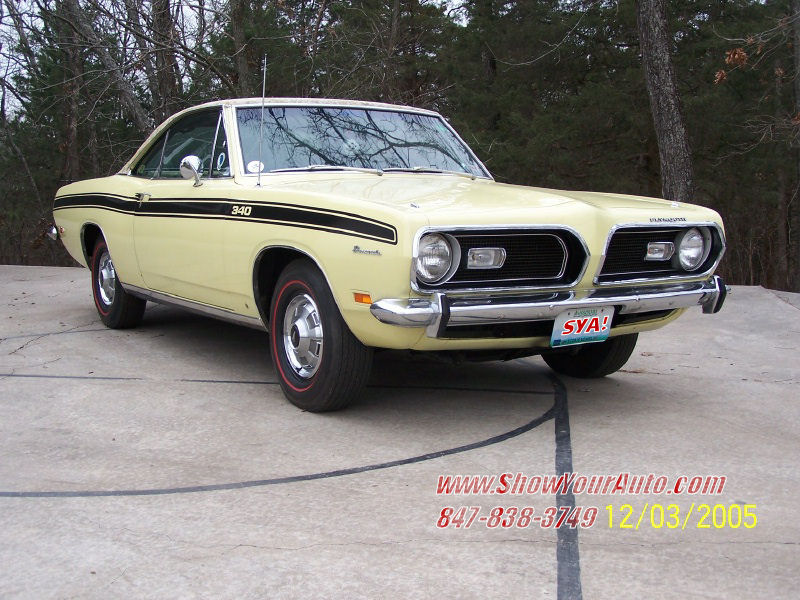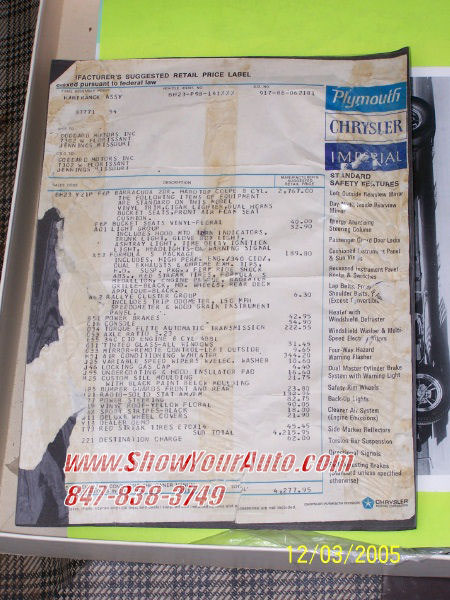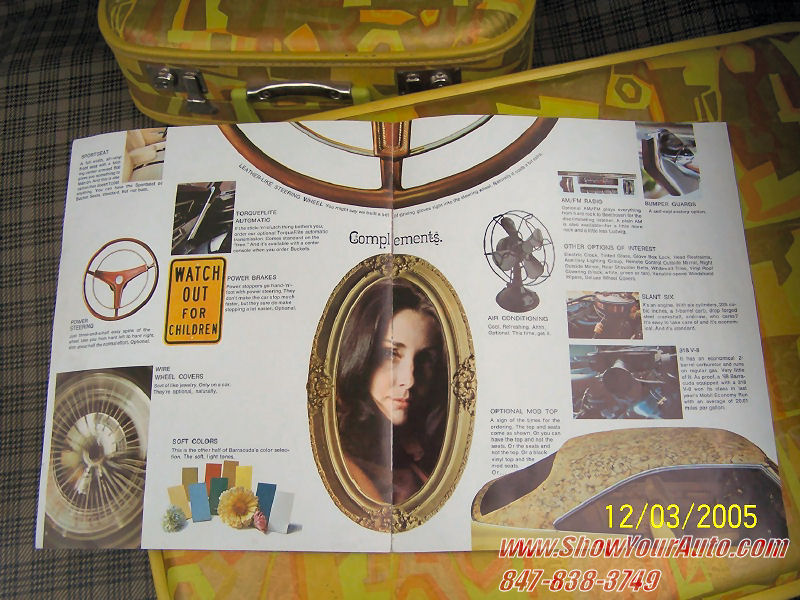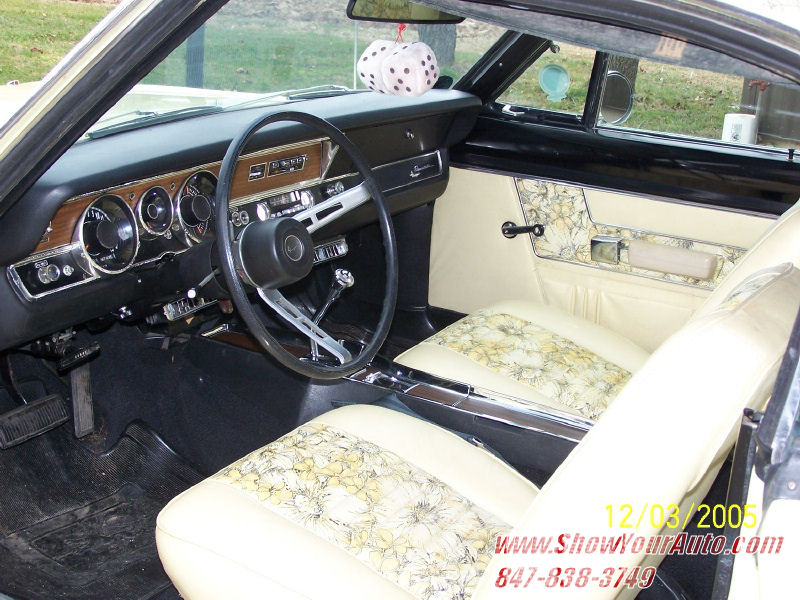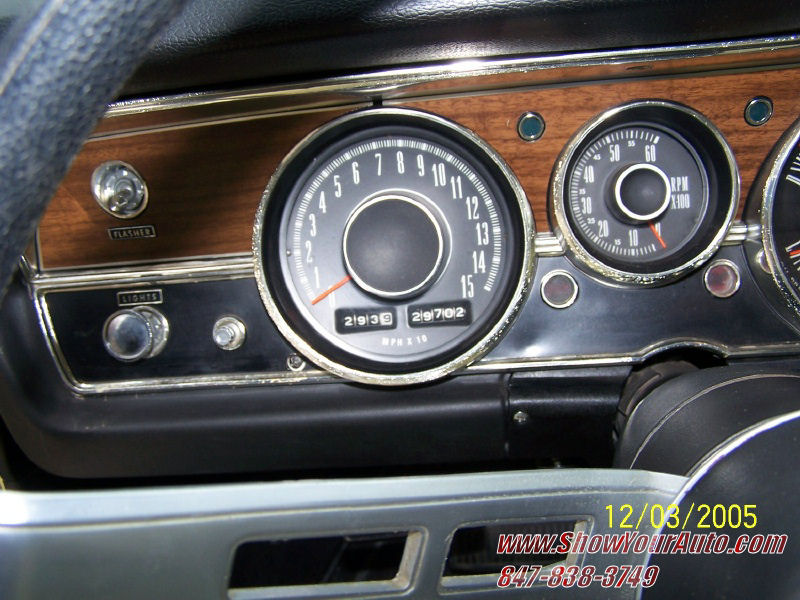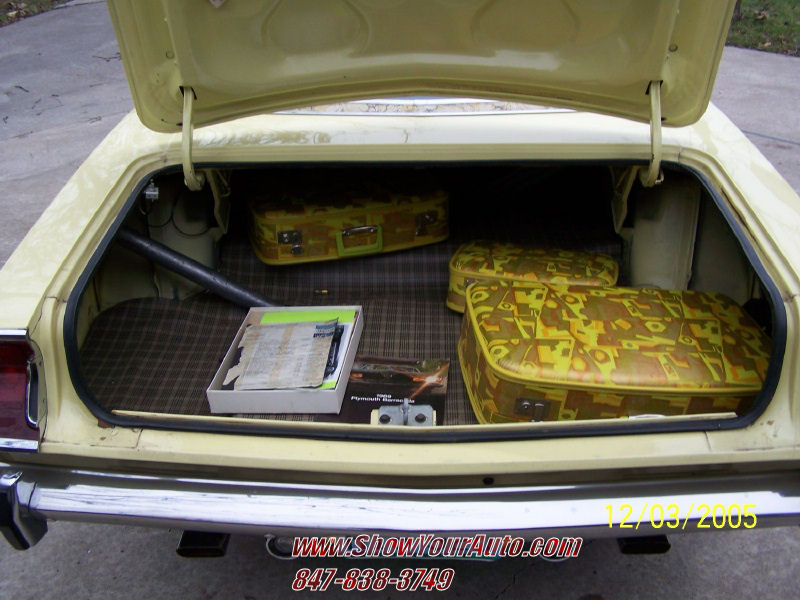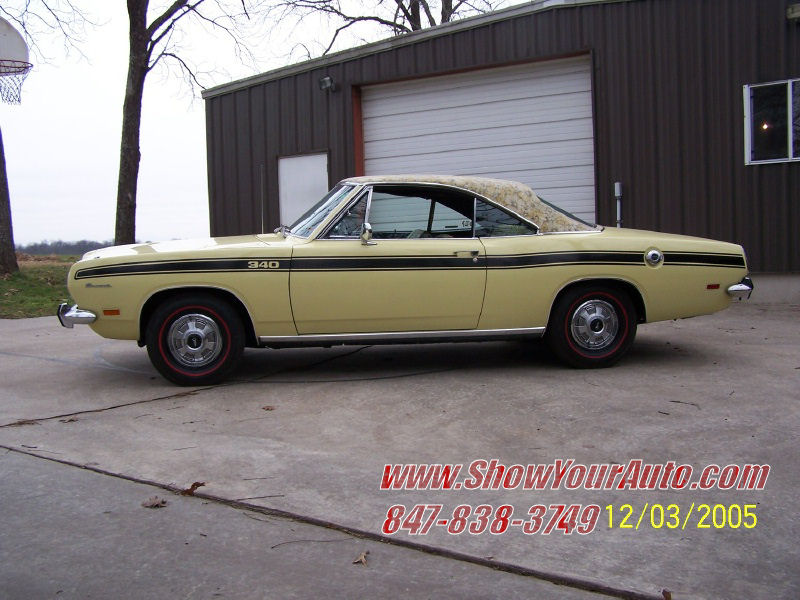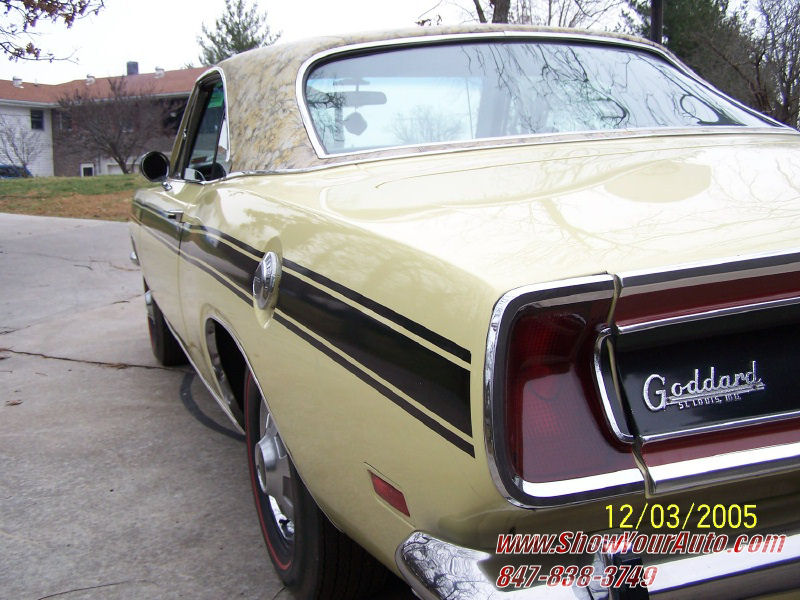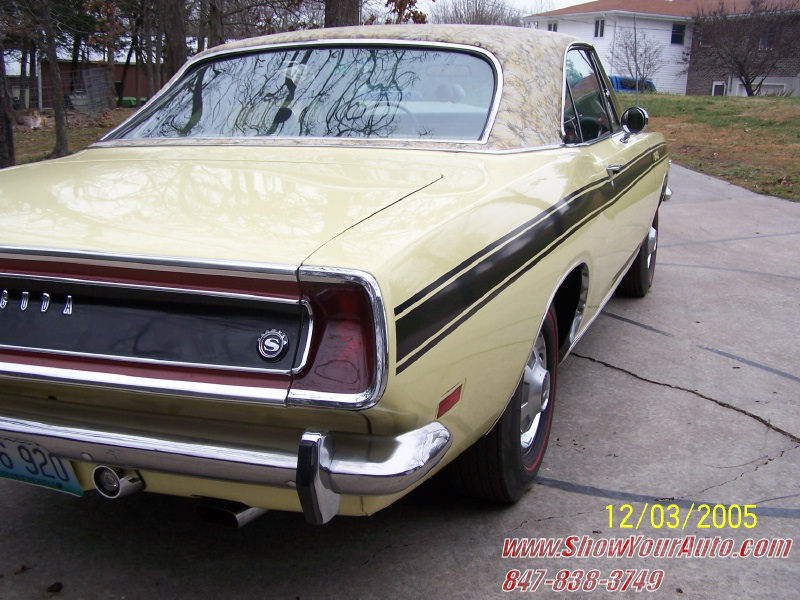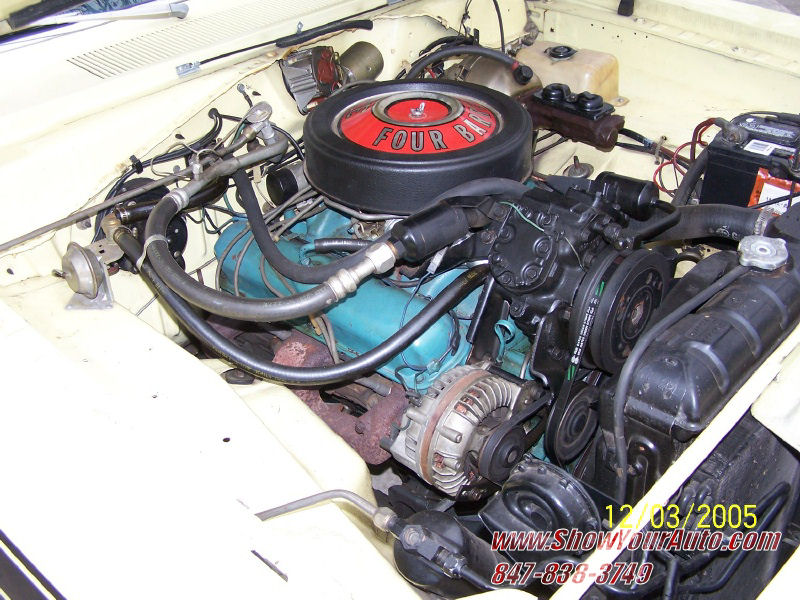 Here is some more information about ModTop #1 from the Show Your Auto website:


"This is a 1969 Mod Top Barracuda 340 Formula S began life as a high option dealer demonstrator. Ordered in brochure colors, this Sunfire Yellow boasts the Formula S package including the 275hp High Performance 340 V8, dual exhaust with chrome tips, heavy duty suspension package, red streak tires, and appearance package. She also comes with Air Conditioning, Rallye Dash, Power brakes and Power Steering. One rare option package is enough to separate this Barracuda from the crowd, two rare packages give it a body length lead, and its unrestored factory condition make this Mod Momma run laps around any other '69 Barracuda you are likely to find.

The engine is the original 340 V8 numbers matching motor and transmission; they have not been restored or rebuilt. There is no evidence of oil leaks. The engine fires up with ease, idles smooth and runs strong.

The underside original as it came from the dealership; wheel wells and floors pans are undercoated. The dual exhaust are recent OE replacements, tires are E70X14 Firestone Wide Oval SS's with redlines. Wheels are stock steel with original hubcaps. The only flaw being a scuff on the right rear hub cap center.

The interior of the car is beautiful. The '60's era mod theme transports you back to the time of tall collars and Go-Go boots. The floral inserts and top are in excellent condition, no tears, rips or fading. The original matching luggage is even included! The full compliment of factory ralley gauges all work, including the 150mph speedo! A/C and heat are both operational.

The paint and body panels on this are car all original. No evidence of a repainted panel or bodywork was detected, both in my personal inspection and that of professional appraiser, Greg Denk of the International Vehicle Appraisal Network. The flaws or paint blemishes found in a few places are normal wear on a vehicle with 29,000 miles and 37 years of age.

All the original OEM equipment remains as it did from the factory in 1969. The "Mod Top" floral pattern in brochure colors is found on the original vinyl top and seat inserts. The broadcast sheet may still be in the car, the current and previous owners have not looked for it. Documentation included with this 29,000 mile survivor is a dealer brochure, original window sticker, and partial owner history. She is also soon to be featured in the pages of Mopar Collector's Guide. Every car is only original once, this one still is."
---

Go back to the Mod Registry Info Page!
First updated 1/24/98 4:05:29 PM EST
Last updated 4/22/2006 12:12:23 PM