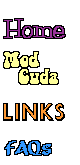 SOLD!
(We no longer own this vehicle as of late 2012).
BEFORE RESTORATION:

AFTER recent RESTO:

Before recent restoration:



1957 392 Hemi Engine - .030 over
3-2bbl carburators - a "Six Pak"
286/.485 cam
Homemade curlyque headers
4.10 Sure-grip
Rear sway bar, Polyurethene bushings
Likes to race the ModCuda

After a recent restoration:

1957 392 Hemi Engine - .030 over
Be Cool radiator (model 60038 for '67 GTX)
285°/295°, .532/.555 solid lifter cam (regrind)
Brackets for accessories were mostly hand-made
Homemade headers
5-speed Tremec from Keisler Automotive with Hurst shifter
Air-grabber hood bulge/mechanism from a '70 or '71 Road Runner
Complete suspension upgrade (wouldn't recommend the ladder bar/crossmember setup - don't do well in corners (squeak, groan, bind)(might be OK for straight line):
4::10 Dana rear end (did not shorten)
Wilwood disc brakes all around
17x8 and 17x11 Introwheels "Pentia"
255/45-17 Goodyear Eagle F1 GS D3's on the front, 315/35-17's on the rear
Magnum Force Racing tubular upper control arms
Rack and pinion steering from a late-model Dakota truck

Complete interior redo

New carpet
Upholstery, headliner
Stereo
Air conditioning!
---

Need Early Hemi Info? You've come to the right place!
Hot Heads Research & Racing. They specialize in aluminum products for your early hemi. They have heads, timing covers, harmonic balancers, pulleys, water pumps, valley covers, rocker stands, valve covers, studs sets, rod bolts, hi-vol oil pumps, oil filter adapters and more. Reach them at Hot Heads Research & Racing, Inc.
276 Walker's Hollow Trail
Lowgap, NC 27024
Phone: (336) 352-4866 Fax: (336) 352-3892
E-mail: info@powerplayhemi.com

Check on new cams for your 392 with Chris Nielson Cams (801) 451-7745 (8-5 Mountain Time, M-F) (PO Box 416, 644 West 100 North, Farmington, UT 84025)
Here are some links to Early Hemi resources on the 'Net:
Check out Brian's street legal '68 354 Hemi Barracuda, with 3.73 gears and a 904 torqueflite with manual valve body, and lots of extra stuff
Tons of early Hemi info, including all you'd ever want to know about the 331 (you can even click to listen to one run)! An excellent resource for all early Hemis. There's also an early Hemi registry!
Hemi Central, including history, and serial numbers. The Early Hemi stuff is mixed in with lots of good 426 data, too.
---
Email us about the GTX

Go back to Moore's MoPars!
EST
This page has been accessed
times since 4/27/96
(You can get your own counter like this one from
The Web Counter
)